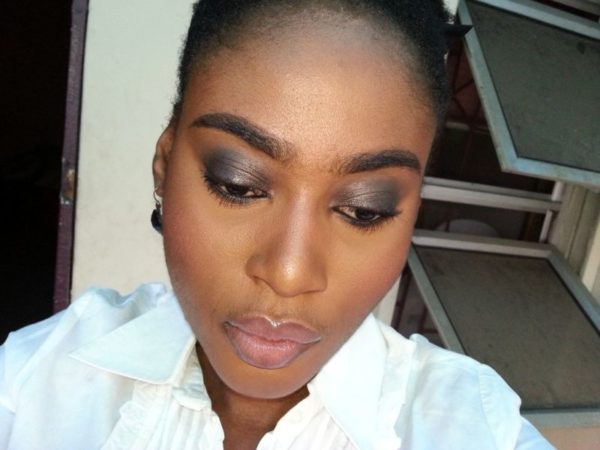 The very first look I wanted to rock once I got on the makeup scene was the smokey eyes. Fast forward 7 years later, I still like to rock smokey eyes. It is one of the most iconic looks when it comes to makeup and the first request I get from individuals who want to learn to do their makeup themselves is "How do I do a smokey eye?"
When asked to recreate a smokey eye, everyone reaches for a black eyeshadow but Brandy Norwood's iconic blue smokey eyes at the 2012 American music awards brought that to an end.
More people realized that the smokey eye can be rocked in virtually any colour you choose to rock it in. Purple, green, blue, brown, pink, you name it, there is an accompanying smokey eye look to pair with it.
It is not uncommon for makeup artists to deter people from achieving a smokey eye themselves with the use of several products, however, there is another way you can do this, with Gel Liners. This is a simpler, faster, more affordable and definitely easier way to achieve the smokey eye.
For all those who are longing to rock coloured smokey eyes, this is the answer to all your prayers.
Below is a picture from a successful experiment I recently conducted using Asta gel liners to achieve coloured smokey eyes. I paired the look with nude lips and also tried out different application methods.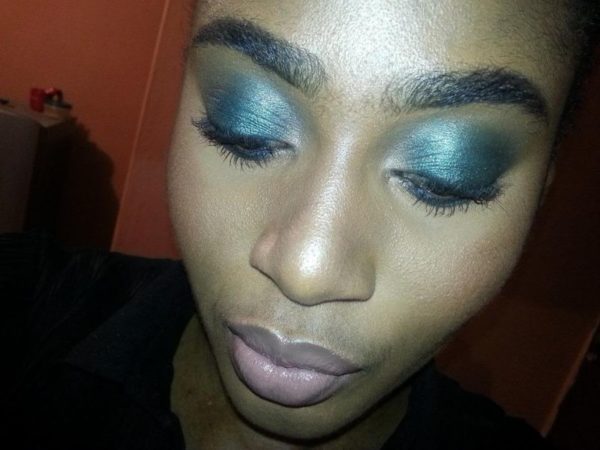 As difficult as it may look at first, using gel liners is super easy. Here is how:
Apply a light layer of gel liner to your entire eyelid using your fingertips or a small synthetic brush.
Taking a dense, fluffy crease brush, blend out the edges of the product (Tip: This is the stage that will determine the final outcome of your smokey eye. Stay on the eyelids, blending the outside edges lightly to achieve a slightly winged and elevated eye. Blend way above your crease and round the eyes to achieve a more glamorous look)
Apply mascara to your lashes. And you're done!
You may or may not decide to rim your inner eye with a black kohl pencil but for coloured smokey eyes, it helps to bring the entire look together.
Do you like the smokey eye look? Share with us your favourite ways of applying it and if you've tried gel liners, what was your experience. Have a great day.
Photo Credit: Barbara & 1923
______________________________________________________________________________________
Barbara Onianwah is an Advertising and makeup professional. She spends her days as a Client Service/Digital Marketing professional in one of Nigeria's bigger Advertising Agencies and her nights as a Social Media & Beauty afficionado who straddles between using the internet to build her personal brand – Barbara & 1923 and helping various Clients build their online presence.
She is also a proficient beauty writer and writes for WOW magazine and styljunki.com. You can find her on her blog www.barbara1923.com | Twitter – @piriye | Instagram – barbara1923 |Pinterest – Barbara1923.