For the longest time this season, the cropped top has ruled the runway. From Wana Sambo & Ajepomaa Designs to Projecto Mental and Pistis, almost every designer as well as fashionista the world over, has embraced and evolved the trend.
However, how can you rock this trend if you aren't exactly a fan of showing off your midriff? Well that's where we come in.
Today on BN Style we are going to be giving you 5 fab tips on how you can wear the trend.
Match your patterns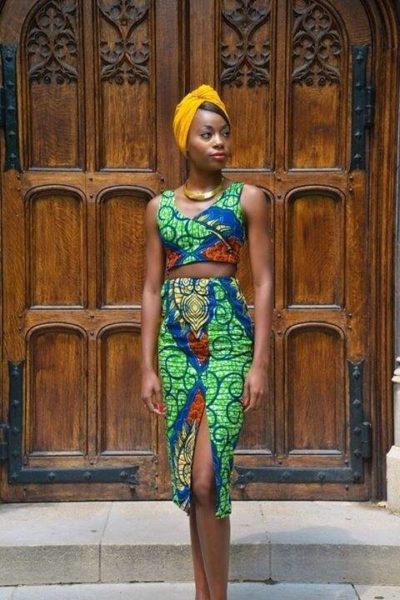 When it comes to showing off your skin, continuity is always a great way to shorten the gap of skin. If you have Aztec, polka dots, ankara or any type of print on, matching your top and bottoms is a great way to give your midriff more coverage.
You can't go wrong with a denim jacket
Denim jackets are a big must-have for cold weather and even now that we are in the cold part of the year, it is one of those staple items that you should have.
To still rock your cropped top without showing too much skin, you can style it up with a dark denim jacket. Dark denim jackets have a way of hiding what ever it is over, so this would be a great way to get away with the cropped top.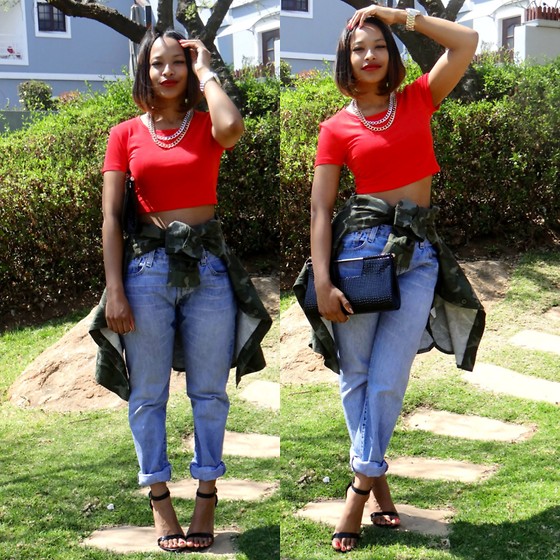 You can also alternate it by tying your denim or otherwise jacket around your waist.
Place the midriff on the smallest part of your waist
Just like fashion blogger Islandchic77, when rocking your cropped top, try to ensure the part of your midriff showing is the smallest part of your waist. This is the most flattering part and would compliment your body, also complimenting your outfit.
The longer the skirt, the more covered you look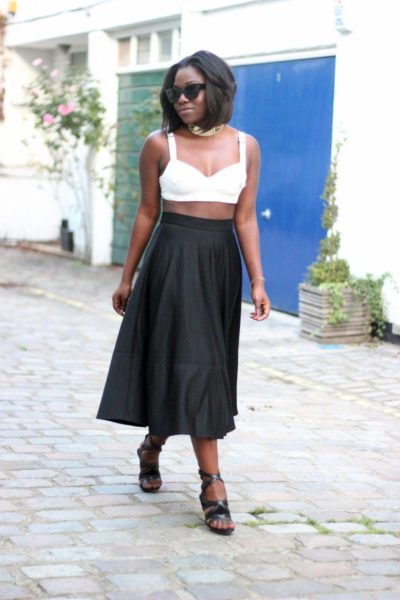 Fisayo Longe of Mirror Me always rocks the cropped fabulously. To take off a chunk of the gap created by the cropped top, try wearing a longer skirt. The length of the skirt creates the illusion of having shown less skin and this makes the gap created by the crop smaller.
Wear High Waist Bottoms
Wearing high waist bottoms also takes some edge off your outfit. The fact that the waist of the bottom is high, it takes off a couple of inches from the crop.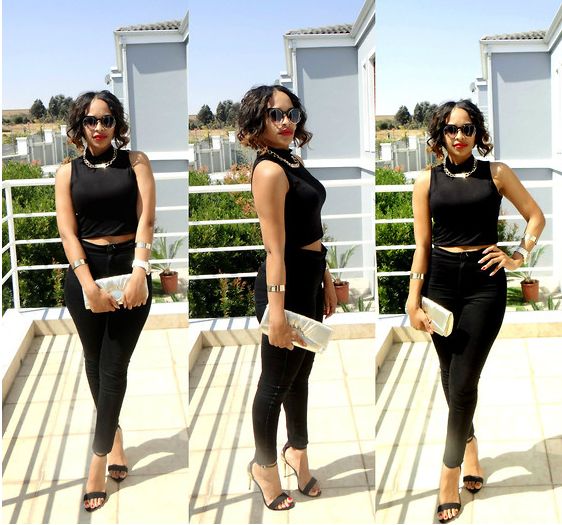 Don't forget to share any style tips you may have on how to wear cropped tops with us.
Photo Credit: Afrocouturedesigns | Lookbook.nu | Islandchic77 | Mirrorme