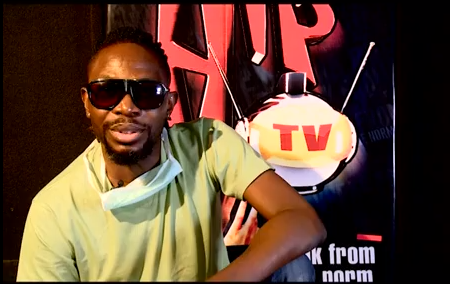 OJB Jezreel's kidney transplant surgery has created a lot of media buzz over the past few months. After series of donations to the cause, the veteran jetted off to India for the critical procedure.
Good news! It's over now and the veteran musician has returned to Nigerian shores. On his arrival, entertainment channel Hip TV caught up with him to find out all the juicy details and you can watch it all in the next clip.
During the interview, OJB Jezreel explains how the surgery brought about unexpected blessings. He appreciates all those who donated money for the surgery which made it possible in the first place. Most importantly, he's grateful to his wife who donated her kidney to him when all hope seemed lost.
Here's an excerpt from his interview with HipHopWorld:
On the controversies that surrounded donations towards hisyour kidney transplant?
"Well, there are well meaning and bitter people in Naija. Most people were just complaining and these people didn't even donate. All the figures flying in the air then were just fake and make-belief from different angles because if we had the money we wouldn't have the governor donate N16million. Lots of cheques that some people donated bounced. I don't want to mention names and when we called them to come for their cheques they didn't come for it. We didn't want to talk about it in the media because it was about saving a life."
Watch the full interview here!