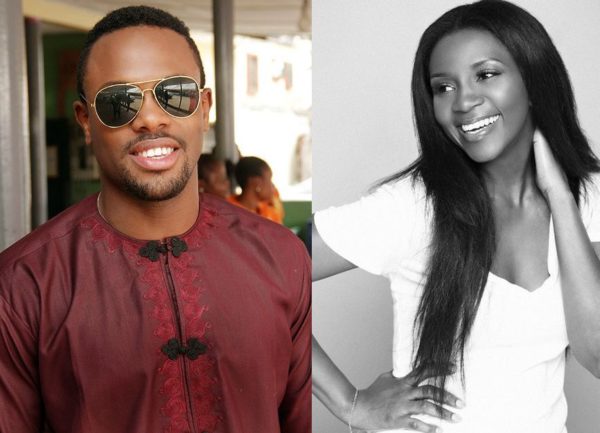 There's just something about Genevieve Nnaji, that Melvin Oduah can't get enough of.
The Big Brother Africa: The Chase housemate recently had a chat with the Punch about his style, his time at the BBA house and his inspiration.
When asked about his celebrity crush, Melvin who reveals that he is very much single says "My crush in Nollywood is Genevieve Nnaji."
He goes on to say "She inspires me a lot. I always want to look at her facial expression anytime I am watching her movies and the way she acts inspires me a lot. Outside, I have Jennifer Lopez, Kim Kardashian, Nicki Minaj and many others.".
Aww…how sweet.
Read more excerpts from the interview;
On first impressions about him that are wrong: "Some people think I am a snob."
On his 91-day stay at the BBA house: "It was not easy at all being there for 91 days. But it was a wonderful experience. It had positive impact on all of us. We learned to live with people of different temperament from different countries and backgrounds. We got to tolerate and endure each other because of the rule that said one was never to allow oneself to be provoked. It was a very wonderful experience and I don't regret going for it."
On not kissing anyone in the BBA house: "I did kiss in the house. We played some games in the house where we had to chase women. However, I did not fall in love. People that fell in love were not many. You are making it sound as if I was the only one who did not fall in love. We had just about five couples in the entire season and it does not mean that because they were couples, everybody must be couples. It is different strokes for different people and I am just one of those people that did not just fall in love in the house."
On if he was in love with someone outside the house: "No. I am single, I don't have a relationship. It is not that the girls were not hot. A lot of the girls in the house were decent. I loved the personality of many of them but you know these things. I am not one of those people who would just jump into a relationship. I take my time to observe first."
To read the full interview, click here