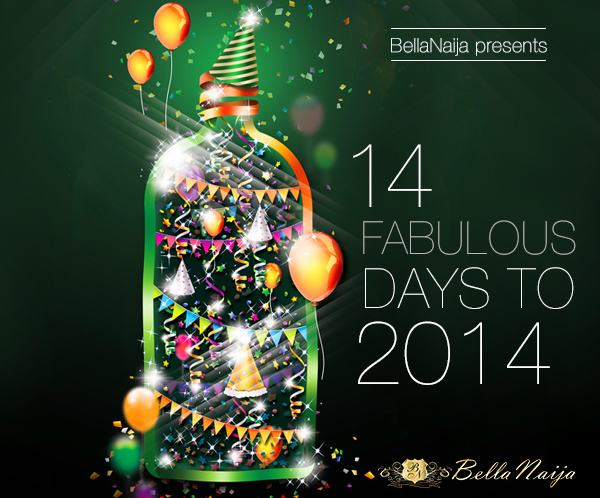 Merry Christmas morning from the BellaNaija team to you and your family! Consider this an e-gift under your Christmas tree.
To celebrate the special season, we're going to end 2013 and start off 2014 with a big bang!
BellaNaija presents 14 Fabulous Days to 2014! For 7 days in 2013, starting today – December 25 2013 and 7 days in 2014, we will hold a giveaway every day.
The daily post will be published everyday in the fortnight, and the rules will be in each post.
The prizes will cover all parts of BN – from weddings to style, beauty and tech, so stay tuned and may the odds ever be in your favour!
xoxo
BellaNaija Team