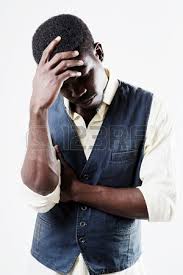 So, you didn't get that promotion at work, or maybe you didn't get into medical school, or you've finished your degree and made your parents super-proud, but still haven't found a job. Or perhaps, your self-esteem could use a boost, especially after making that brave life decision that isn't quite working out as you had imagined. Whatever the case might be, here are a few dos and don'ts of dealing with rejection.
Do Get ready to Climb
Of all the successful people I know and have read about, success did not come easy for them. Look it up for yourself. From musicians (Mary J. Blige) to talk show hosts (Oprah) to movie directors (Tyler Perry), to world-renowned physicians (Dr. Ben Carson), they all had to work hard. They did not give up, instead, they persisted and kept pushing forward. So…you may not have secured that entry level position at your dream company; no worries, start as an intern, then move up.
Do Get Your hands Moving Everyday
In this fast-paced 21st century, we are equipped with tons of information at our fingertips, literally. So, start dialing, texting, composing emails, editing your resume, organizing your portfolio, etc. Do a little research everyday so that you won't feel overwhelmed, but be consistent.
Don't be Perfect, Be a perfectionist
You may not be perfect, surprise surprise…no one is! BUT you can definitely aim for perfection. When it comes to chasing your dreams, be meticulous and pay close attention to detail. For example, always address the person you're emailing with the correct title, and please use spell-check.
Do Believe in Your Faith and Fate
During my 2007 summer at Yale, I met a teaching assistant who told us that he was almost a high school dropout. I found it difficult to believe, seeing that he was nearing the completion of his PhD at Yale. I'm a firm believer that each one of us has a purpose in life. Sometimes though, we allow one disappointment to define who we are, simply because we cannot see the complete picture. Bet on yourself, trust your faith, and oh, believe that what is truly yours will get to you. Besides, if you quit now, what stories would you tell when you your dreams come true?
 Do Script Your Own Reality
While you may thoroughly enjoy watching your favorite reality t.v. show, someone who is not familiar with the show may not find it interesting. In the same way, people who know you, already know how (presumably) awesome you are. However, someone who does not know you, in a pool of other applicants, probably needs to be convinced to pick you. So, before you begin networking at the cocktail party, the annual company holiday dinner, school fair—plan what you would say, and always have something to offer. Whether or not you want to anticipate what the other person might say- that's completely up to you.
Don't Accept defeat
A few years ago, I came across an anonymous quote. It went like this- "falling down doesn't make you a loser, but staying down does". So, when you fall, pick yourself up and keep moving. After all, nobody knows tomorrow. And, that person saying "no" to you today might be begging for your time and attention tomorrow.
Do Take a Sneak Peek
What ever dream you're chasing, make sure that what you imagine is actually what it is in reality. For example, if you want to be an emergency room physician, go ahead and shadow one. If after that experience you swear to stay away from blood —be happy, because you've saved yourself time, money and years of regret. However, if you loved the experience and can't wait to go back again, kudos!
Do Be Happy
We all have that one friend who seemingly has everything, but somehow somehow always has something to complain about. Get the picture? Now, don't be that person! Happiness does not mean that you have everything, are exactly where you want to be, or that everything is going as you planned. No, happiness is more of a state of mind, and it is quite liberating! Instead of mortgaging your happiness until you get that car or fit into those skinny jeans or be a CEO, be happy where you are. Go out with friends, see a movie, etc. Smile, and take care.
Photo Credit: 123rf.com
_____________________________________________________________________________________________________
Nneze is a trained nutritionist and biologist. She graduated from North Carolina State University. In her free time, she loves to play tennis, walk her dog and practice yoga. She is addicted to traveling, and trying new foods.