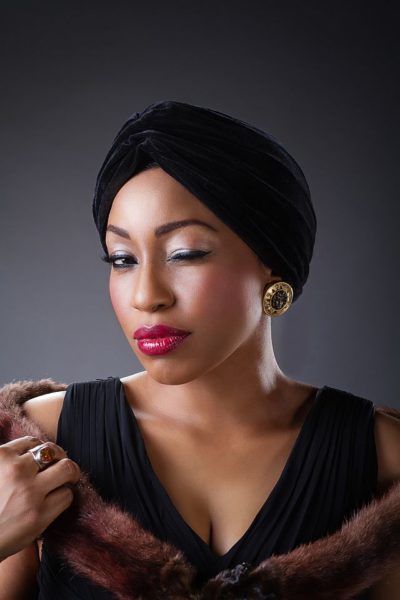 It seems Rita Dominic didn't like Charles Novia's review.
Yesterday, BellaNaija Movies & TV brought you the Nollywood producer/director's Best 5 Nollywood Actresses in 2013 list. In case you missed it, click here
He ranked the movie superstar in the No. 5 slot. Although he commended Rita's performance in "The Meeting", he wasn't enthusiastic about her role in "Finding Mercy"; calling it lukewarm.
Charles Novia's Review of Rita Dominic in 2013
Rita had a good year. Winning "Best Actress" a couple of times (among many nominations ) for the movie "The Meeting". I also watched her in another recently released movie, "Finding Mercy" but felt that she gave a listless and lukewarm performance in that flick.

In "The Meeting", Rita was smoking. I would say that for the first time since I have been seeing her in movies, she found the right script which explored her acting depths. Rita is a Theatre Arts Graduate from UNIPORT and that is usually an advantage for actors with such credentials from Drama School.

What is expected from such actors has to come to the fore someday in Nollywood, when the right script meets the right director and the fundamentals of a good production are met. "The Meeting" is that kind of production. Rita subsumed her character and aided the cackle points of the comedy. With make-up which aimed to transform and accentuate her character, she found it easy to give us all a good performance.

However, I found some grey areas of her acting bordering between slapstick and sublimal comedy especially the part where she called out "Code Red", which was a typical Nollywood play-to-the-gallery moment.

But her acting on those few bits can be forgiven because she had a screen presence of mind. Rita Dominic has more to prove in Nollywood, either as an actress or as a Producer. If it is the former, then she has to be careful about her choice of scripts from now on because there might be false slips ahead. A good actress anyday, she is.
Rita won the Best Supporting Actress award at the Best of Nollywood Awards for her role in the movie. She took to Twitter to give Charles her reply.
Check that Charles has not drowned himself! RT @nollywoodtweets BEST SUPPORTING ACTRESS ENGLISH (BONAwards): Rita Dominic for Finding Mercy

— Rita Dominic (@ritaUdominic) December 6, 2013
Update – Charles Novia also replies
Dear Rita Dominic. I am still alive and won't die for a looong time. My opinion of your role in 'Finding Mercy' still persists. Congrats

— charles novia (@charlesnovia) December 6, 2013