You've seen the gowns, you've seen the winners, now it's time for BN Beauty's Top 10 Hair & Makeup looks from the 2014 Golden Globes!
The annual event held yesterday, and once again had the world glued to their screens as its A-List (and not so A-List) celebrities filed out of their Limos to a roaring crowd and the hope that they would be taking a shiny golden award home.
But before the finger crossing and acceptance speeches, the stars – who were primped and prepped by the best – had time for some breathtaking beauty shots on the red carpet.
BN Beauty has been itching to share since we saw them, so without further ado …
BN Beauty presents our Top 10 Hair & Makeup Looks from the 2014 Golden Globes. Check on it!
Hair
1. Paula Patton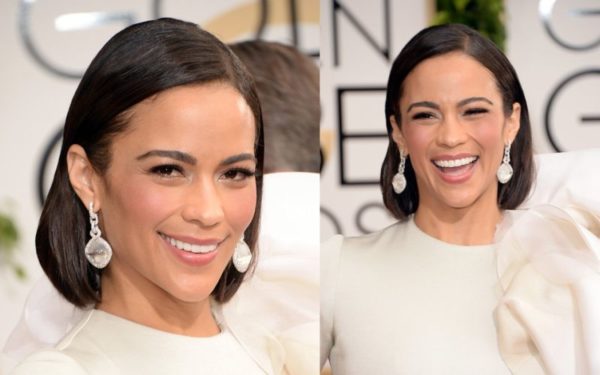 Let me just say it: Robin Thicke hit a gold mine when he married the stunning actress Paula Patton. Looking beautiful in a pristine white Stephane Rolland couture gown, Paula went for a simple sleeked back bob in brunette, placed delicately behind her hair to accentuate those dazzling diamond earrings.
2. Hayden Panettiere

Hayden looked retro chic at the event with a new twist on her bob. With dark roots for a contemporary edge, she had a blonde sleeked back bob with a subtle puff at the front.
3. Amy Adams
The buns are in ladies and gentlemen. Giving some major detail to her hair, Amy Adams was elegant with her braided detailed up-do.
4. Amber Heard
Fresh from the bedroom and unto the red carpet. Amber's messy up-do gave another meaning to the word bed-head. The minimalist hair do paired with her smoldering makeup looked effortless.
5. Taylor Swift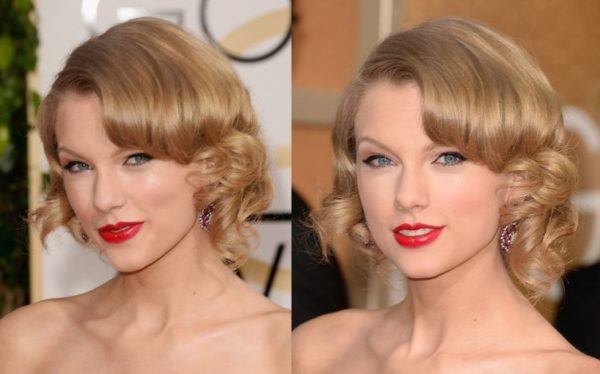 Taylor Swift took it to the 90's with her inspired blonde faux bob.
6. Olivia Wilde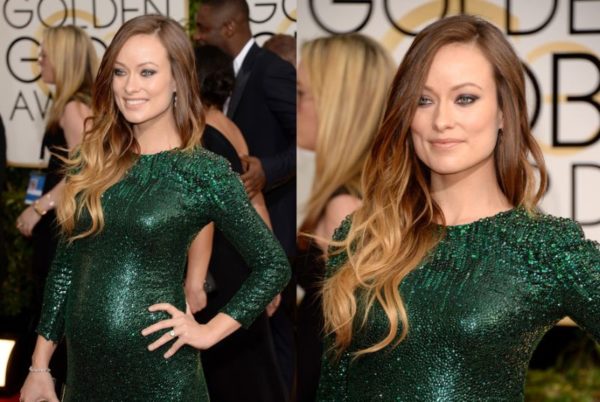 It may sound weird but this has got to be one of my favourite looks of the evening. Mum-to-be Olivia Wilde looked simply effortless as her baby bump did all the talking. Olivia sported a gorgeous ombré hair that was placed in a simple side part.
7. Rashida Jones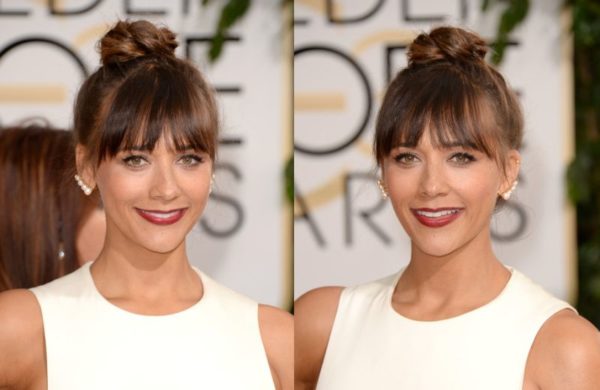 This is one hairstyle for the young-ins. I absolutely love how youthful this is – a braided bun with bangs. And the quadruple earrings create that chic retro effect that adds even more youth to the look.
8. Mila Kunis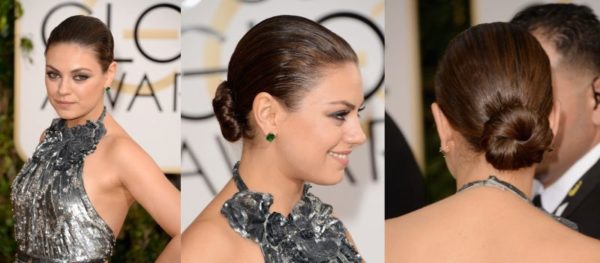 Say hi to Mila! Going for a bare lip and dramatic eyes, Mila took it all back with a sleek and smooth low bun. No parts, no frills, she let her pretty face do all the talking.
9. Jennifer Lawrence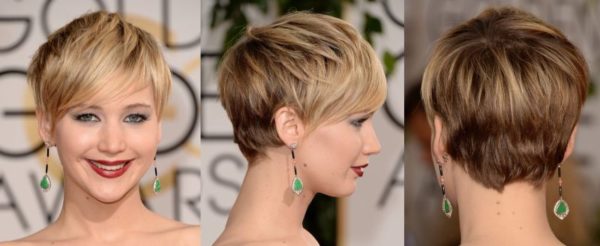 J-Law took cropped hairstyles to new heights with her riffled cropped pixie cut. The pixie had various levels of blonde and dark brown running through the hair with some definition in the front.
Speaking on why she cut her hair Jennifer told Yahoo! CEO Marissa Mayer,"I don't know, I cut it earlier, and it was just kind of like [shoulder-length] and it grew to that awkward, gross length, and I just kept putting it back in a bun, and I said, 'Well I don't want to do this,' so I just cut it off. It just couldn't get any uglier."
She definitely avoided the awkward length look by cutting her hair low again – perhaps this could become her signature look? – in the short do. Her Golden Globe makeup look was created by makeup artist Ve Neill.
10. Sarah Hyland
Another favourite for the beauty team! With a beautiful milkmaid braid the Modern Family actress paired her hair with a dewey look and bold brows.
Makeup
1. Kerry Washington
Look at her glow! Mum-to-be Keri Washington looked ever so graceful at the event in her custom-made Balenciaga gown. The Scandal actress had a metallic look paired with a light shimmery lip.
2. Lupita Nyong'o
Lupita looked gorgeous with her gold shiny eyeshadow and high-shine red lipstick to match that show stopping gown.
3. Sandra Bullock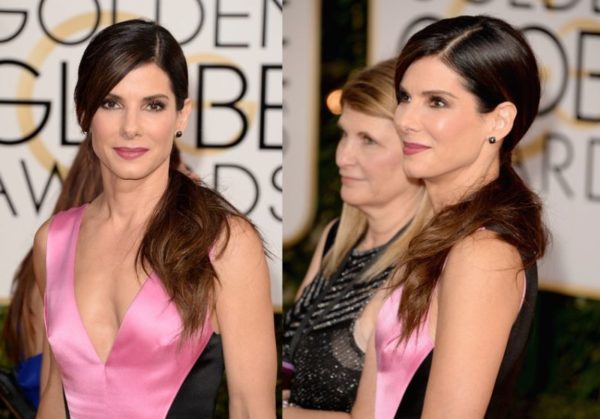 Who says matching your lip and dress isn't a match made in heaven? Sandra Bullock looked effortlessly pretty with a slight smoldering eye and a pink pout.
4. Ariel Winter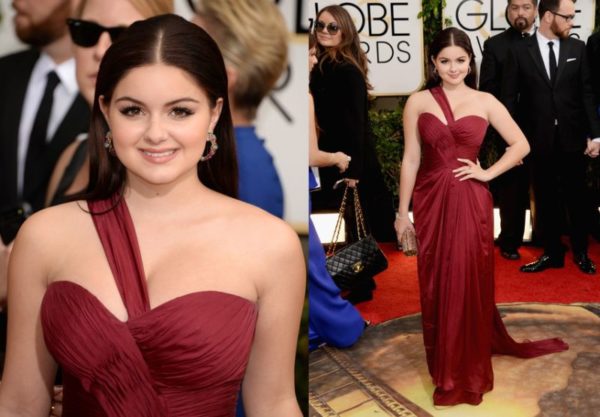 The Modern Family star, Ariel Winter looked all grown up with her simple yet mature look. The actress decided to keep it simply baby doll with long whispy lashes and a light pink lip.
5. Zooey Deschanel
The blue eyed beauty that is Zooey Deschanel stuck to the whimsical with a beautiful yet retro red lip and her blue eyes to boot. She completed her look with a Jennifer Behr silk flower and floral earrings. She looked classic Deschanel.
6. Helen Mirren
This is one for the older gals. Sometimes, minimal is the right way tot go. Helen Mirren looked absolutely gorgeous with her simple look that transformed her to one of the belles of the ball.
7. Zoe Saldana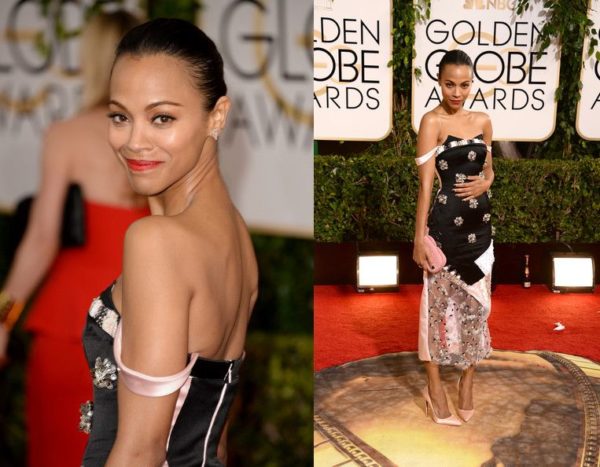 High fashion was the theme for Zoe Saldana as she took the runway to the red carpet. With a beautiful sleeked bun, Zoey kept it simply beautiful with a red lip and thin false lashes.
8. Cate Blanchett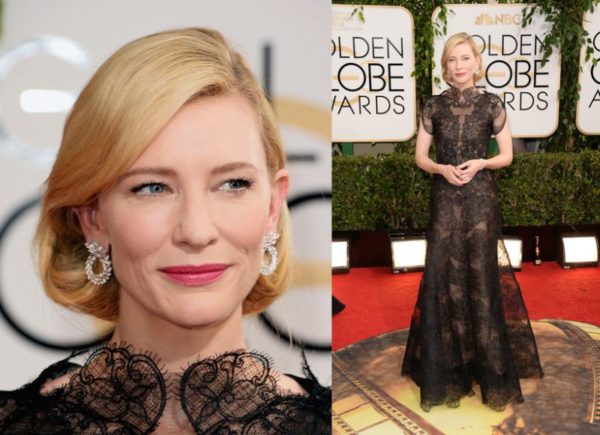 There is something ageless about Cate's face that just makes makeup seem unnecessary. Looking glamorous with her faux bob, Cate opted for a pink lip and a rosey glow.
9. Emma Roberts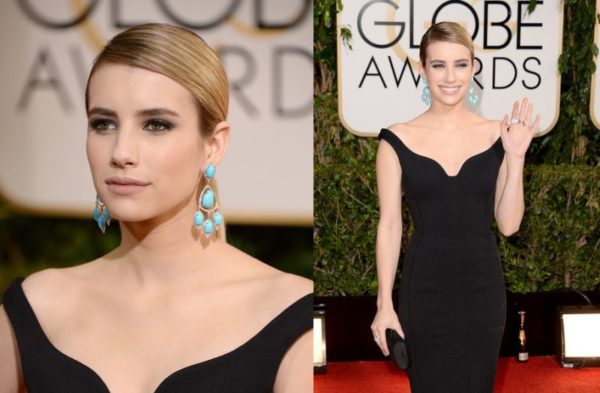 This is another favourite for the BN Beauty team. Emma Roberts couldn't have done better with her makeup look. The star took to the dark side with a grey smoldering eye and nude lips. Plus the drastic comparison to her turquoise blue earrings is just stunning.
10. Emma Watson
What's our favourite part of Emma's look? Her eyes. She's smizing away… (Thanks Tyra!) Is it just us or was she oh-so-ready for the camera?
That's it. Our favourite looks from the 2014 Golden Globe Awards. We must admit, the stars didn't really bring it like we thought they would, but you can't help but love them all the same.
Haven't seen the list of winners and other red carpet looks? Check them all out HERE.
Who were your faves?!
Photo Credit: Zimbio.com