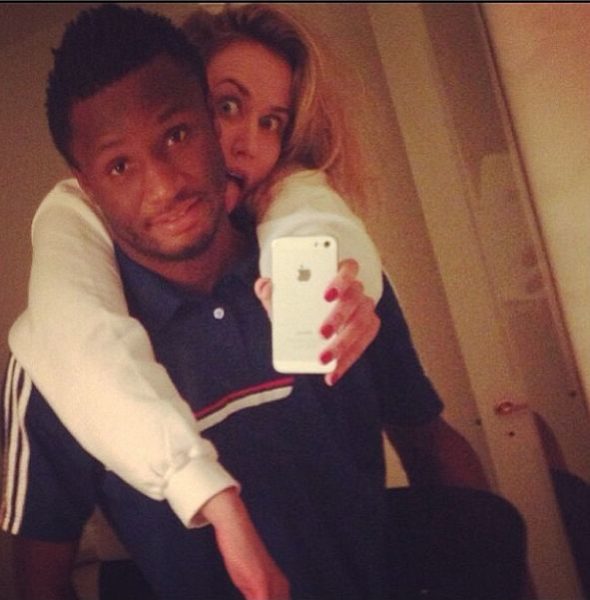 What's not to like about two young lovers?
Apparently a lot. So a few days ago, Nigerian football star Mikel Obi who plays for Chelsea FC (Blues for Life – Yeah just had to add that), posted some cheeky photos of himself and his Russian girlfriend on Instagram.
And no brainer here, he got a lot of replies from fans. With some congratulating for finding love, others were very vocal about the relationship.
One fan with the username mimi6uk wasn't pleased about the relationship; stating how black stars feel white women are better than black women.
Mikel later replied her comment that they were just dating, and "it isn't marriage".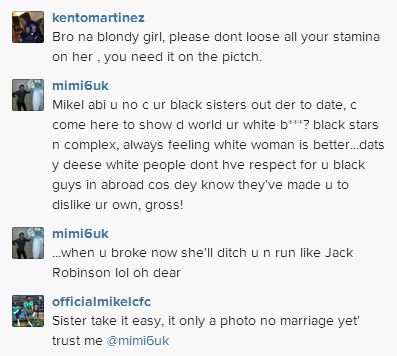 And the debate on the relationship continued.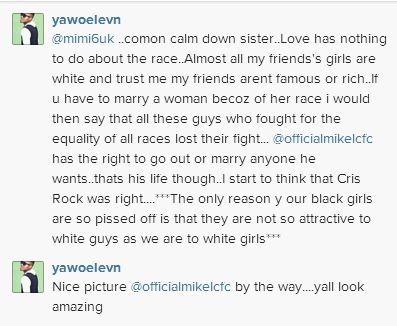 Let's Talk About It!