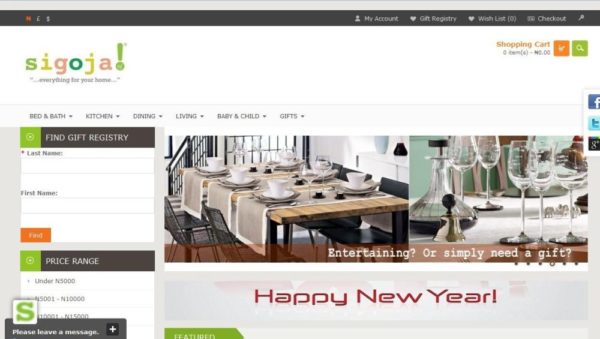 Sigoja.com is Nigeria's premier online home products website that has everything you need for every room in your home.
They understand that every home is special and needs to be thoughtfully perfected, and hence they have created an extensive catalogue to address all your home needs with a sharp focus on products that appeal to both sense and sensibilities. Their vision is to provide convenient, safe and exciting home shopping. Their passion for helping customers realize their decor dreams means they carry everything you need to create your ideal home from small appliances, dinnerware, bedding, glassware, kitchenware, towels, storage, decor and cookware, to organisational and outdoor living essentials and more. They are committed to ensuring outstanding levels of quality, style, and innovation across their diverse product range.
They know you are busy and have little time, so their aim at Sigoja.com is to offer the solutions you need when you need them. Your home depicts your personality, and it's your tastes, preferences and choices that make it look the way you want it to. They value your association with them and try to bring the best from around the world to your doorstep with their range of imported products. So let your aura pervade every inch of your space by adding a personal touch to your interiors. Shop with them for everything from funky to functional and from simple to luxurious, to create a haven for yourself.
Sigoja.com also offers a FREE online gift registry service for those special events in your life such as weddings, birthdays, anniversaries, baby showers and engagements. You can receive the gifts you really want and need in 6 simple steps:
1. Create an online account on sigoja.com
2. Create your gift registry – Free
3. Add items to your gift registry list
4. Share your list with friends and family
5. Guests order from your gift registry online
6. Gifts are delivered to you on your doorstep!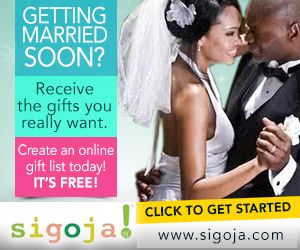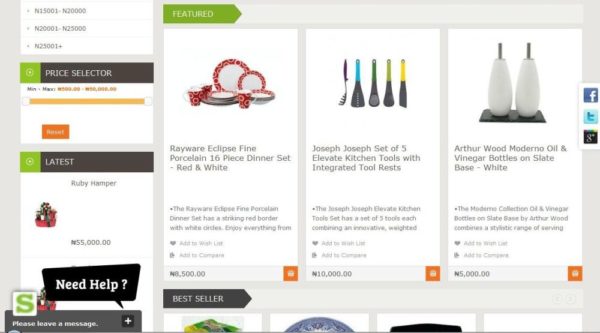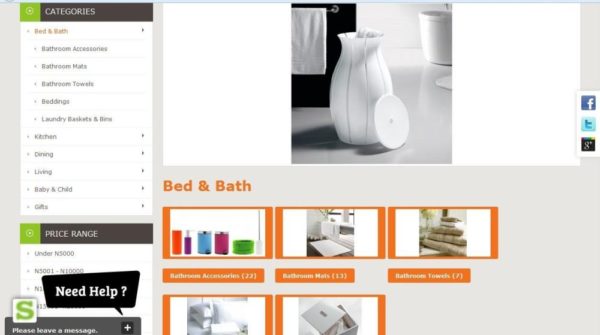 Sigoja.com, the one stop online store for all home essentials, intends to make all your buying experiences memorable, whether you are shopping to give your home a makeover, planning the interiors of your new home or simply buying gifts.
Start shopping now on www.sigoja.com.
For more information please visit their website: www.sigoja.com | Email: [email protected] | Call 0809 2333444 | Like them on Facebook: www.facebook.com/sigoja | Follow them on Twitter @sigojalimited
______________________________________________________________________________________
Advertorial – Sponsored Content