Every single day, young entrepreneurs are born. With wit and skill, these bold creatives take on the challenge to be independent businessmen and women and dare to be their own bosses.
We caught up with the popular music mogul-to-be, Asa Asika as well as some members of his new 'conglomerate' – StarGaze Management Company. Asa Asika is more popularly known for being one-time manager of music star, Davido. Unfortunately, the 23 year old manager split with his long time friend at crucial points in their careers.
Now, after a whole year in 'media limbo', Asa has set up a new management company – Stargaze and artistes signed to the company include Naeto C as well as new talented acts like DRB Lasgidi-affiliate, Boj and US-returnee, Ayo Jay.
So we caught up with the whole crew to get the latest scoop on Stargaze.
Enjoy!
***
How did Stargaze get started?
Asa Asika: I never had time to plan it properly, but in 2013, I was moving into a stage in my life where a structure had to be created and I had to grow the brand myself.
Do you have a big team or is it a small close knit team?
Asa Asika: It's a close knit team because when it comes to work, I prefer to do everything myself, so it takes a lot for me to ask someone to work for me. For example, my assistant who is now general manager has worked with me for 3 years, and this is because I trust him. He's the kind of person I'll say – 'go with Ayo Jay to India' and there won't be a problem because he understands what we're trying to achieve.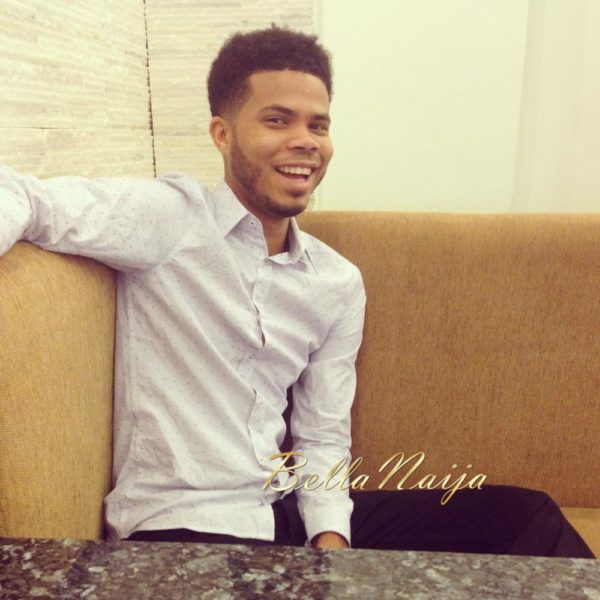 What exactly is Stargaze and what makes it different from any other infrastructure you've worked with?
Asa Asika: Stargaze is not a talent management company; it's a brand management company because we can represent you if you're an artiste, a DJ, producer, actor, whatever you are as a brand. The problem in Naij is, for example, there are loads of artistes that have released hot songs and they disappear; the reason being there's no brand being built they just focus on having hot music. In Nigeria, there's Mr. this, the guy that sang that song or 'this thing' crooner, then after 6 months, you don't hear about them because they can't stand on their own, they haven't actually developed a brand.
Who are the people signed to Stargaze right now?
Asa Asika: At the moment, there's Ayo Jay, Boj and Naeto C. Those are the 3 people we have. We're going to expand over time. I want to put this together properly.
Before Stargaze, the last known celebrity you worked with in the music industry is Davido. What's the difference between how you handled Davido's career and how you'll handle these artistes at the same time?
Asa Asika: David is actually the first artiste I managed by myself, I've worked with different artistes – Storm Records artistes, etc. but Davido is the first I worked with on my own, trying out my own ideas and it was more of learning on the job – a process which actually went well, thanks to God. Now based on the experience I've gained, there are lots of things that wouldn't happen again. Everyone knows there are some situations that I didn't manage very well but I can say that in those 2 years, I did better than a lot of people.
What would you say to people who do not believe that Stargaze can become a successful force in 2014?
Asa Asika: They should wait and see – seeing is believing; actions speak louder than words. I'm not going to state here that "oh, we're doing this, we're doing that."
Now to you, Juwon, the general manager of Stargaze. Asa confesses that he likes to do everything on his own but he trusts some of his workload with you. Do you feel his tendency to 'have a full plate' will not affect the business negatively?
Juwon: (laughs) …But seriously, his attitude towards work is just right. Or is hard work no longer a good recipe for a successful business? We have been working together for three years now so we have a good understanding of what is expected of each other for Stargaze to be a success.
What 'criteria' does Stargaze consider in head hunting possible clients? Family? Old friendships?
Juwon: (Laughs) Family? No! To be a Stargaze client, you have to not only have the talent and passion for your craft but most importantly, you have to see yourself as a star you want us to help you be. Of course, old relationships and friendships help but come on, I'm not going to get into business with you just because you are my friend. Stargaze and the prospective clients need to have the same dreams and visions before we can work together!
We also caught up with the musicians under Asa's management. Here's our talk with BOJ –
Boj, why did you sign up with Stargaze?
Boj: Because, everyone knows Asa is good at what he does. It was evident with David. We just have a fusion. We want the same things and we agree on most things, I mean, why not?
Is it a breach of loyalty with you signing up with Stargaze and your group – DRB Lasgidi not being an official account with them?
Boj: No, not really because there's a plan. I'm not going to say here what the plan is because there's a plan and reason why I personally signed with Stargaze. All my guys know. I've 'yarned' them already. Lol
What type of pressures do you have since you've joined Stargaze, especially since you're still balancing music and school?
Boj: Right now, I'm studying audio production so they kind of go hand in hand. Audio engineering is what I'm studying in school so I'm exposed to studios. It's not really that tasking anymore. I used to study business management, but I made the switch and it works well together.
When should we be expecting the next single from you?
Boj: I don't know (laughs). [As of the time the article was written. BN Music can now confirm his 1st single Wifey will be released this month.]
Asa Asika: We're not really rushing with singles right now. Singles are ready but we're really trying to push the "B.O.T.M" mixtape he released last year. We don't think it reached the heights it was supposed to. You've seen the video for the intro and we're shooting other videos from the mixtape. Over Christmas, we've recorded songs with Davido, Omawumi, Reminisce, and were in the studio with TY Mix as well – just wait and see.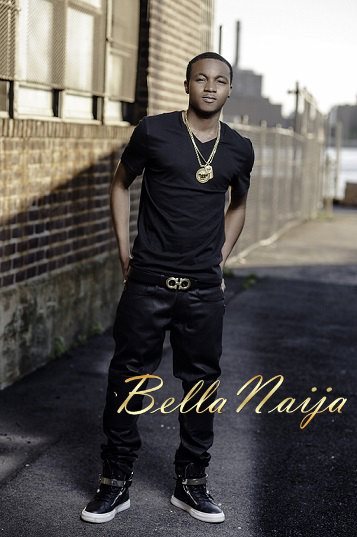 Ayo Jay, why did you do sign up with Stargaze?
Ayo Jay:  When I decided I want to come to Nigeria with my music, I needed someone that was young and energetic. Someone that was hungry; someone who has a point to prove. I was impressed with what he did with Davido, Naeto C and other artistes. Also, because I knew him in primary school – Corona, so he's somebody I know and admire. I reached out to him – 'can we work together?' and he said okay.
Naeto C is someone who is a revered name in the game and Boj is someone who has been involved in multiple hit singles here in Nigeria. Being on the same team with them, do you feel you might get side-lined?
Ayo Jay: Absolutely not, I believe in my own talent, my ability and my sound. I believe I've been doing very well in the past few months. I have a lot of songs recorded. 2014 is going to be a good year for me so I have no doubt at all.
A lot of people have compared you to the likes of Wizkid and Shaydee because of the way you croon. How do you plan to set yourself apart from that niche market, an industry that is already full with people of similar sounding Afro Pop?
Ayo Jay: I think I'm different; like my music is different from Wizkid's, Shaydee's, whoever. Lyrically, I'm different. A lot of my songs are about stories, not necessarily about dancing and partying. I actually take my time to make sure they're always lyrical, like a story.
This time next year, where do you see yourself?
Ayo Jay: I have a lot of songs to push out this year, so by this time this year, I don't expect to be an up-coming artist anymore. I want to be there, at the top.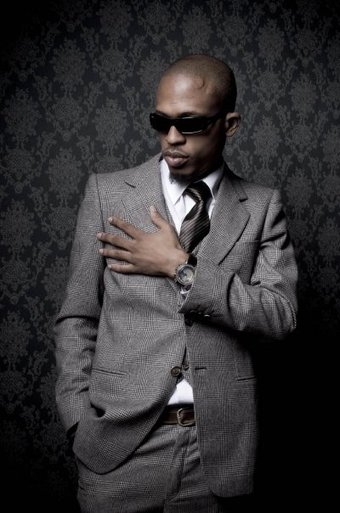 MC Naeto C – aka Super C, was in the building so we took the chance to catch up with him.
Naeto C is an already established brand in the game. Why do you feel the young and somewhat less experienced Stargaze structure is right for you?
Naeto C: Stargaze are consultants to me and they've contributed from general promotions, releases, strategy, etc. They actually have more core experience than most know and the fact they are young is also a plus in many ways.
Mixing family with business – you and Asa are cousins – it can sometimes be a bitter cocktail. How do you plan to make sure sentiments dont affect business decisions?
Naeto C: I've always worked with family since day 1. In this situation, it's important I encourage and support. Furthermore, being both efficient and effective makes it easier to work with Stargaze.
Being already well known around Africa, do you feel fellow ensigns may be leveraging your brand for their own personal gain?
Naeto C: A big part of life is about leverage, as long as it's reasonable, beneficial for both parties, well balanced and no one is taking unfair advantage of each other, it's cool.
Asa's former client, Davido felt he needed a bigger team as his success grew. But, that team didn't include Asa. Being at such a point in your career, needing a big team, what about the Stargaze structure do you feel can cater to your needs? What do you think Stargaze can do for you now that Asa couldn't do alone back when he was Davido's manager?
Naeto C: As an older cousin and a big brother, I'm here to support Asa and help him and his outfit get on the road. He works for me to the capacity of a consultant which he is fully capable of. In due time, his company will grow.
Before we left, we had to get Asa's thoughts on the Nigerian music industry and his word of advice for fellow young entrepreneurs.
With the current structure in the Nigerian music industry, which is in some way, structure-less, where album sales aren't really a source of income; what's the strategy to convert singles and albums to financial gain for your team, for example, Boj's mixtape?
Asa Asika: Before anybody goes into a business, I want to believe that they see that there's actual success in the market and know the avenue to making money. We've all sat down to make sure that everyone knows their strong points and weak points; that's the reason why we're a team.
For example, when we push out certain songs, I'll say – 'this is a song for clubs. Let's focus on the clubs; let's do this; let's do that. That's why we're a team. Going back to branding, for example, there's no reason why Boj's hats, when he becomes a bigger artiste, can't become a hat line. The Nigerian music industry isn't at that level of merchandising. I tried it with Davido a few times but it wasn't great.
As a manager, do you think putting your artistes' interests above yours might cause a repeat of the past – where they leave you behind after reaching a certain level?
Asa Asika: You learn from your mistakes. It's a business. Boj is my guy. I knew Ayo Jay since primary school, but it's not all about friendship. Everybody's playing their parts right.
For example, when Boj signed his contract, he said to me – 'so far everything's working out,there's no reason why I shouldn't renew my contract'. The same thing happened with Ayo.
It's just that sometimes people blow things out of proportion. For example with David and I, I still get tweets about it till today. Obviously, we were doing something crazy but it's unfortunate that the relationship ended, which goes to show that if everything's going well, there's no reason why it should end.
I'm trying to create a situation where it'll be a Roc Nation of Nigeria; not only Nigeria but the whole of Africa. Because, when the whole thing happened with David and I, people were like – I can't call names – but A-list artistes, actresses, actors in countries outside Nigeria started calling me. They want me to do this and that for them, artistes in Ghana included. So, I know that there's potential for this thing to be big, just needs to be done properly.
With your time spent on music and entrepreneurship, what advice will you give to people who look up to you?
Asa Asika: There are no rules. Work hard and eventually it'll pay off.
We enjoyed our talk with Stargaze and we'll be watching out for them in 2014 and beyond.
Stay tuned.
***
For enquiries about Stargaze:
www.stargazelive.com
enquiries (at) stargazelive.com
@stargazelive on Twitter & Instagram