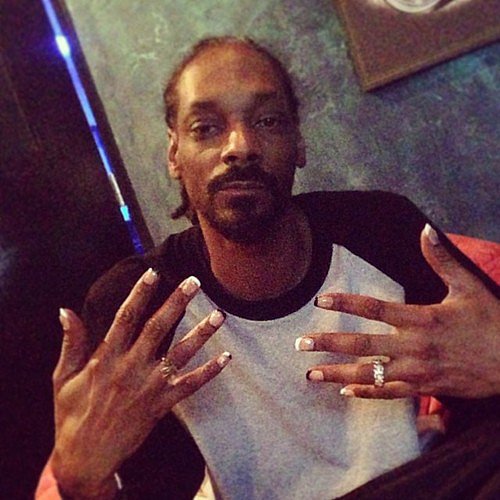 Who knew the 'Dogfather' was a nail art fan?
Rapper, Snoop Dogg took men's grooming to a whole new level when recently in Los Angeles, he got a full French tip manicure. The nail art was created bv Hey Nice Nails – a manicure duo based in Long Beach, LA, California, who stated that they called him for the special black and white French tip.
The manicure features some of Snoops favourite things – the marijuana plant and a gold dollar sign.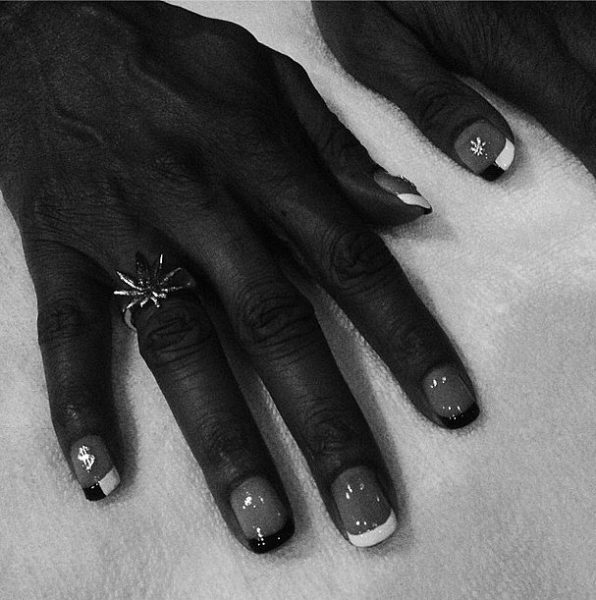 He is yet to talk about his mani but we would like to ask you. Is it cool because he's Snoop Dogg, or should guys just stick to the top coat? And what would you do if you saw your man sporting a French tip?
Photo Credit: @heynicenails