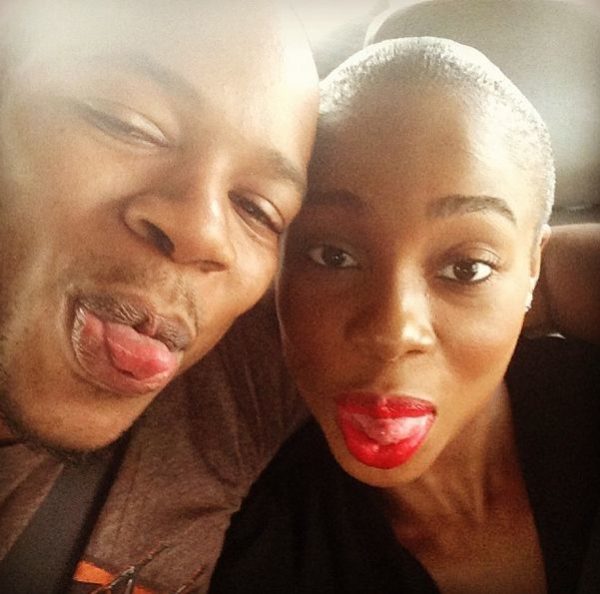 Hello lovebirds!
From what we see and hear, Shuga actress who played Foye and on air presenter Maria Okanrende and media personality Koch Okoye are a couple.
Maria and Koch were co-hosts of "The Morning Show" on Beat FM with Olisa Adibua. Koch exited the company in February 2014.
They reportedly started dating in 2013 but officially recently made it known to the public via their Facebook pages.
Maria and Koch signify that they are in a relationship with each other. The pair who appear inseparable – as they attend his and hers hosting events, also share cheesy but adorably sweet photos via Instagram.
It is great to see young love.