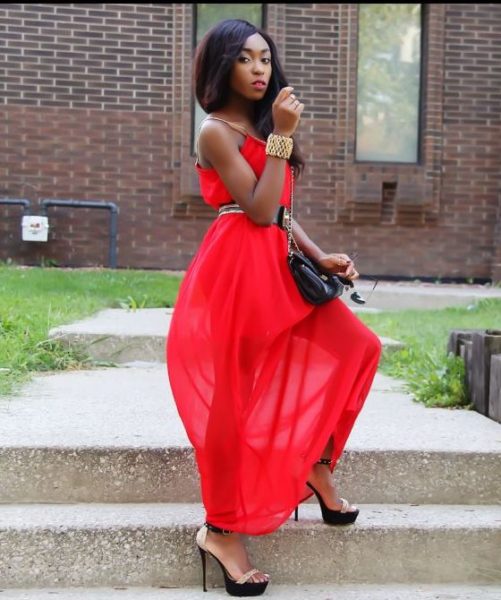 "Style is a way to say who you are without having to speak" – Amba Agi

My Style is one of our favourite features on the BN Style page, and judging from the responses it gathers, I can safely say, it has our readers interested. To be featured in My Style simply send an e-mail to [email protected] with a brief description of your style and 2 photos showing your style- a day & night look. After your email has been received you would be required to send in more photos later on.
BellaNaija reader Amba Agi is our My Style focus for this edition and she is a beautiful 4th year International Relations and Developmental Studies student at the University of Windsor, Canada. She loves to write and read online, listen to music and sing (whenever she gets the chance).
Her interest in style started as she grew over the years and then she started her fashion & style blog – www.Sh3is.com.
Amba describes her style as trendy and versatile so keep scrolling to see more of her style, where she likes to shop and who inspired her style philosophy.
Where Style Meets Personality
I am pretty versatile, and my style is one of the many ways I showcase that aspect of my life. I love trends but I try to make them my own. As I grow and change, my style develops with me as well. I love to play with colors, and I am a huge fan of shoes and blazers.
Where I Shop Till I Drop
I love to shop at Zara, Asos, H&M, Guess (esp. by Marciano), and Bebe. They are true to their sizes and they always have dapper collections in my opinion.
I am always shopping for shoes, blazers and dresses. The rest come after.
My Tresses
I love to try different hairstyles but my 'go to' hairstyle would be a super long middle or side part.
My Makeup Look
Feet & Shoes
How I Accessorize
On A Regular Day
My regular day look can go from a pair of jeans and a colorful top to a dress with heels; depending on the season and my mood.
Bag Life
Getting My 'Working Class Girl' On
I do not have a day job yet, so I dress up to school most times. I don't get to dress up as much as I would want to when it comes to my work look.
I Own the Night
I normally go for a dress, very high heels, and statement accessories.
I Think Every Girl Should Have
A black blazer, black pumps, sunglasses and rings.
My Advice for Other Stylistas
It is not compulsory that you get it right at once, and you must not love every fashion piece out there. But it is important to crave perfection in whatever it is that you do. Style is a gradual process at least for me as a work in progress. Your style exudes who you are.
For people who love trends, it is important to be careful about them. Follow them if you can, but still dress according to your body type and the image you want to create for yourself. Your style is what you want it to be.
3 Times the Charm
If I Could Steal A Celebrity's Wardrobe
I would love to have Victoria Beckham and Nina Nguyen's Wardrobe. Yes I want both :D. They always look gorgeous and stylish, and they make it look so easy.
Which Celebrity Stole My Look
I would say that I want my style to resemble Genevieve Nnaji's. I love how she is always well dressed, displays so much class and still so versatile. I love the gorgeous Eku Edewor and Stella of Jadore Fashion as well.
My Style Philosophy
I saw this quote online by Rachel Zoe a while ago and I believe it stuck. "Style is a way to say who you are without having to speak". I believe style shows dexterity and it is an art. When I dress up I think about that and I try as much as possible to be meticulous about what I present to the world.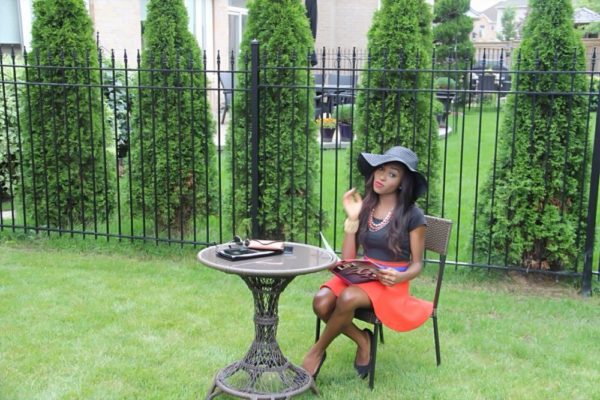 Thank you to Amba for sharing her amazing style with us. To find out more on her style, you can find her on www.sh3Is.com | Follow her on Instagram: (Personal) @Sh3_Is_; (Blog) @Sh3Isdotcom
***
Don't forget to Follow BN Style on our Social media: Twitter: @bellanaijastyle | Instagram:@bellanaijastyle for all your fashion scoop and special features.
______________________________________________________________________________________
If you are interested in appearing on My Style, simply send two pictures of yourself or that of a friend depicting a typical day and night look with a short summary of your style to style(at)bellanaija(dot)com. When your entry is approved, you will be required to send in more pictures and personal commentaries on your style or that of your friend as the case may be!