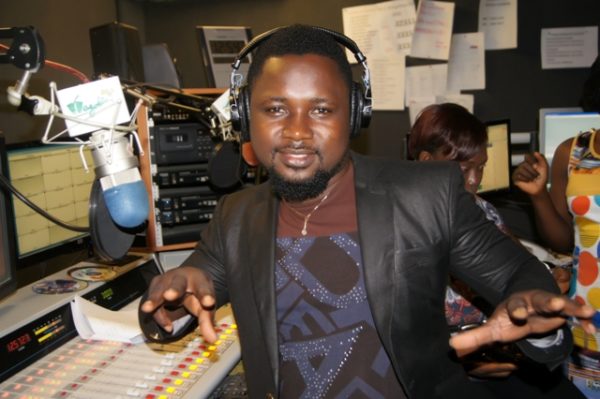 More devastating news reaching us about the kidnap of Wazobia FM presenter Akas Baba.
Yesterday, BN informed you that the popular Port Harcourt-based OAP was shot in the presence of his wife and children, and kidnapped. (click here to read).
The management of the radio station has released a statement on the issue, also stating that a demand of N10 Million is being requested.
Read;
The management of Steam & Globe Broadcasting and Communications Limited, owners of Cool FM, Wazobia FM and Nigeria Info condemns the kidnap of their staff and on-air personality on Wazobia FM Port Harcourt, Anthony Akatakpo, famously called Akas Baba.

The broadcaster's home was attacked in the early hours of Thursday March 13, 2014.

Akas Baba was beaten and shot in the leg by the kidnappers in the presence of his children and wife, despite cooperating with his attackers. He was thereafter whisked away in his Mitsubishi Endeavor SUV with Registration Number LSD 871 CM. This very violent act still leaves Akas Baba's family in great trauma.

The kidnappers made a ransom demand of N10, 000,000 (Ten Million Naira) before fleeing with him.

The family and management of Wazobia FM have reported the kidnap to the police as well as other security agencies.

We are optimistic that the police alongside other security agencies will do a thorough job of securing the release of Akas Baba. We hereby urge security operatives in the state to do everything possible to quicken the release of the ace broadcaster from the kidnappers' den. We are worried that his health might degenerate if he does not get access to medical care as a result of the gunshot wound he sustained.

We also enjoin anyone with vital information that could aid the release of Akas Baba to please contact the nearest police station, or call the number: 08099930069 or send a text to 32355.

We once again plead with the people holding Akas Baba to release him immediately so he can return to his family and we can all put this sad experience behind us.

Akas Baba is the host of "Make Una Wake Up" the breakfast show on Wazobia fm Port Harcourt The show which airs weekdays from 5am to 10am, is one of the most popular radio shows in the South-South region of the Nigeria.

Signed: Management
We hope the authorities can find the perpetrators as soon as possible.