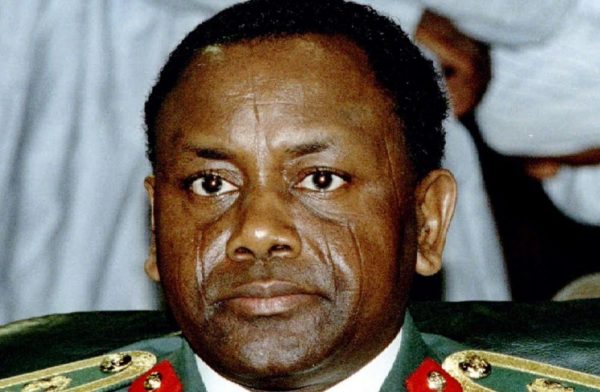 Reuben Abati, the spokesperson for President Goodluck Ebele Jonathan, is defending the Presidency's decision for centenary award given to Late Sani Abachi.
At the award celebration held last week, the award was given to his widow Mariam. As we all know, this honour sparked a lot of controversy, with Wole Soyinka declining to accept the award alongside the former head of states and dictator.
Abati clearly stated to Punch Newspaper that the award, is in no way a glorification of corrupt practices.
"This (award) does not in any means translate to supporting sharp practices or corrupt practices. It is important to make the clear distinction in this regard.
I think it is important to make the necessary distinction here. The centenary award, like every award, has its own criteria. That centenary award was in relation to the amalgamation, the national unity, the history of Nigeria and the roles played by certain individuals.
The centenary award was not a test of sainthood. In giving the award to the former Head of State, Gen. Abacha, the committee in charge made it very clear that the award in the category in which the former Head of State appeared was awarded with regard to the contributions of those individuals in keeping Nigeria together.
You will find out that under that category, there were largely former Heads of State, persons who have at one time or the other presided over Nigeria and under whose watch, in spite of whatever challenges they might have faced, helped to sustain the unity of the country and helped to defend the integrity and sovereignty of the country. That was a specific criterion in this particular category. Of course, every award at all, be it for beauty or any other thing has its own criteria."
Abacha was honoured during the nation's centenary award last Friday under the category of "outstanding promoters of unity, patriotism and national development." he said.
He also explained that the reason for his nomination was that "he took over power when the nation was on the brink of precipice. He mobilised the nation's most prominent political class into his cabinet and succeeded in ensuring the continued unity of the nation. He also raised Nigeria's international standing for his peace keeping military interventions in Sierra Leone and Liberia."