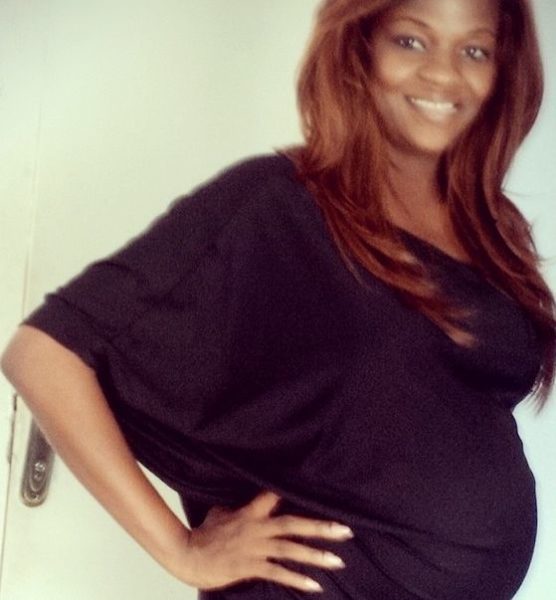 Congratulations to Nigerian TV personality Misi Molu.
The Guess Who talk show host is expecting baby number 1 with husband Ladi Taiwo.
On Mother's Day – Sunday 30th March 2014, Misi took to her official Instagram page to share a photo of her growing baby pump with a sweet caption.
Glowing in black, she wrote "Happy Mothers Day!!! I am only about to be one and I pray to the Lord to be the best possible mother ever! Weldone to all mothers out there!!! Can't wait!!! #happymothersday #soontobemama #soblessed #sooverjoyed #immenselygratefultothelord #whatabeautifulfeeling #dontbedeceivedpregnancyisnoteasy"
This is the first child for Misi and Ladi who tied the knot in April 2013. BN Weddings brought you all the exclusive photos – click here to see.