Mariana and Abba are the sweetest!
Abubakar, the groom, is the son of former Vice President Atiku Abubakar, while Mariana Saleeby-Velilla is a native of Hacienda in Colombia.
Their Dubai wedding last weekend was a grand outdoor soiree at the Purobeach Conrad in Dubai. The tables were set with the freshest flowers and the outdoor area adorned with the most glorious decor. The bride wore an embroidered blue and cream gown from Monique Lhuillier's Fall 2012 collection, before changing into a traditional outfit complete with gele, representing her becoming a Nigerian wife.
After the bride and groom shared their first kiss, cut and shared the first bite from their six-tier cake, the guests were entertained with a performance by Wizkid. The couple danced into the night with their loved ones.
Enjoy their lovely proposal, family's 1st official meet, pre-wedding and wedding photos!
***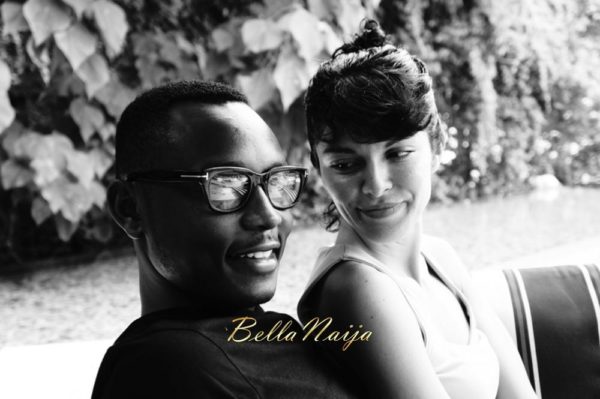 How He Proposed 
from the bride, Mariana
He asked if I wanted to go on a boat ride. We were on vacation in Thailand in December 2013. The sensation of feeling the motion of the waves and the smell of the sea could only entice me to fully accept with a delightful pleasurable "Yes".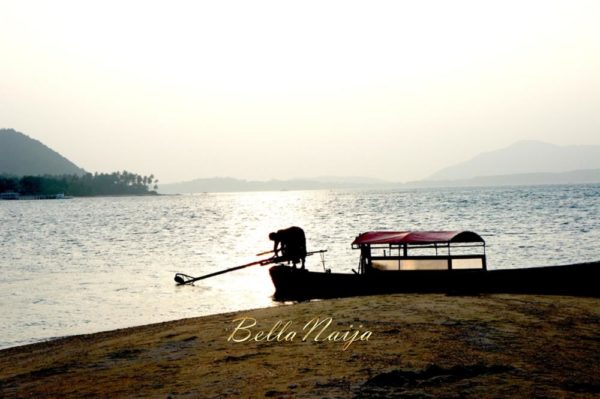 Walking on the traditional wooden long tail boat, rustic with chipped paint and a mound of ropes tangled up in the bow, I was thrilled, more so than him. Knowing his taste, he would have preferred a yacht. For me this was my yacht of choice. The three of us, including our captain sat in silence as the images of the mountains filled our eyes with colors of green and the sky of blue.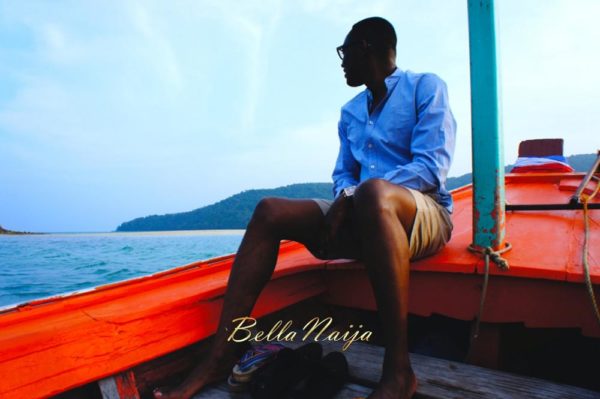 He asked, "Do you like it?" How could I not, alone in the sea with the omission of frivolous disturbances, just him next to me. A stop, on an island with an old shipwreck washed on land. Climbing out, walking on the sand, distancing ourselves more and more from our boat and captain, heading towards the old wreck. A hermit crab bypassed us, as he looked at us with delight. Abba returned the glance.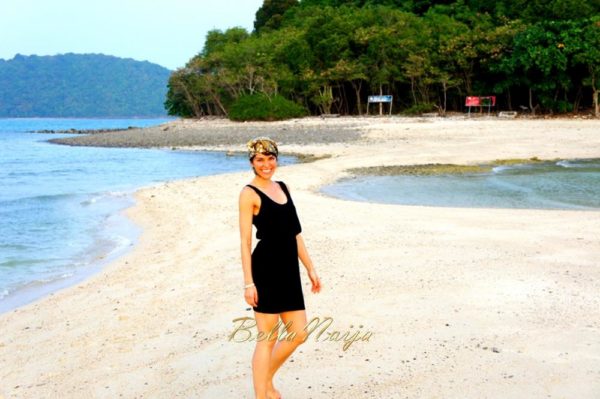 Eagerly looking through the wreck, he pointed to a small green box. He asked for me to open it, and at his request I did, imagining at once the thought process and maneuvering that he had had to assume to make all of this possible. He placed one knee on the sand and asked, "Will you be my wife?"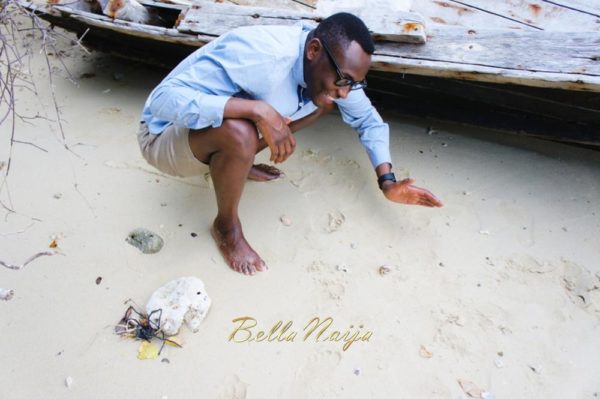 He had become my husband long before then, … now I just verbalized it with a "Yes".
The couple's families met officially in February 2014 at JW Marriott, Marquis in Dubai, where they gave their blessings for the marriage.
~ First Meeting, Pre-Wedding & Wedding Photography: Udimee Photography
Pre Wedding Shoot
Dubai Wedding
The couple is now headed to Jada LGA in Adamawa State for the Budan Kai, which means unveiling of the bride. The Atiku-Abubakar family will shower their new bride Mariana with prayers and gifts both in cash and kind.
Heartfelt congratulations to the couple and gratitude for sharing their special moments with us!
Keep your eyes on BN Weddings for the photos.
xoxo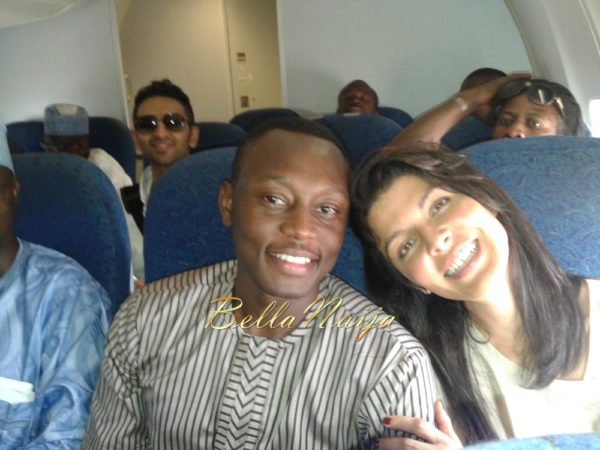 ***
First Meeting, Pre-Wedding & Wedding Photography: Udimee Photography | www.udimee.com | instagram.com/udimee | udimee (at) gmail.com
Additional Photography: Dimeji of Modii Stvdios – dimejiandmoyo.com | oladimeji25 (at) yahoo.com | +234 8022613111 | instagram.com/dimejiimages
Wedding Info
Venue: Purobeach Conrad, Dubai
Wedding Date: Saturday April 5, 2014

Bride's Attire
Blue Dress: Monique Lhuillier
Bride's Shoes: Jimmy Choo
Earrings: Zameer Kassam Fine Jewelry
Wedding Organisers: Yewande Rwang-Dung and Maryam Abubakar
________________________________________________________________________________
We love weddings as much as you do – get in touch for inquiries, inspiration & more!
E-mail: weddings (at) bellanaija.com | E-mail for #AsoEbiBella: asoebibella (at) gmail.com