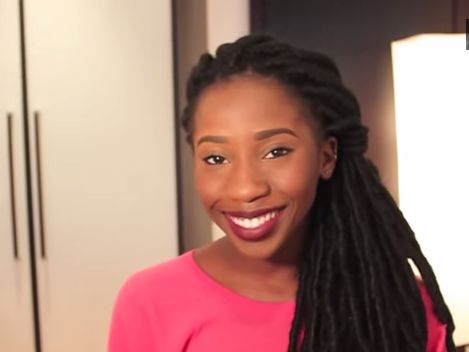 We all love love. And Adanna & David's love makes it that much sweeter.
But today we aren't going to be watching one of their adorable and fun dance videos. Nope, we are going to be getting some fab beauty tips from Adanna herself.
When it comes to beauty, we girls have to stick together and share our beauty secrets; and that is exactly what Adanna is doing today. Via their Youtube channel- AdannaDavid, Adanna will be sharing two basic beauty secrets- How to fill in eyebrows and a foundation routine.
Eyebrows are a major part of the face when it comes to beauty, and realistic perfection is key. So let's see how Adanna gets her eyebrows looking fabulous.
Watch

You heard her, the foundation routine is next! A lot of us still get it wrong when it comes to foundation application. From using ones that are too light to not blending properly – the woes are endless. But thankfully Adanna is here to share her foundation tips with us. Let's watch.
Got any tips to add? Be sure to drop them in the comments below.
And happy Easter (You didn't think we forgot did you?)
Xoxo, BN Beauty.
Photo & Video Credit: www.Youtube.com/user/adannadavid