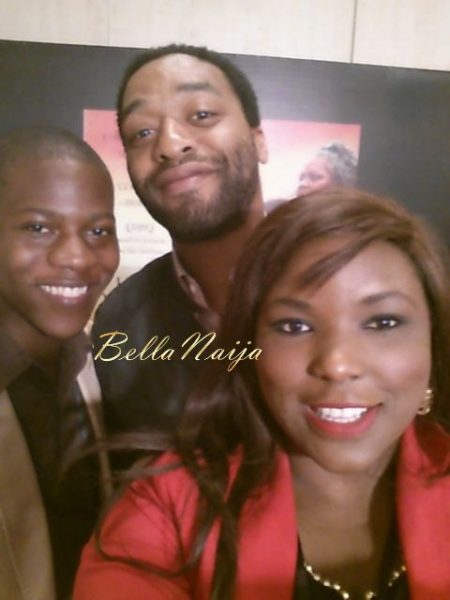 You heard it first here people!
BN's Moremi Amuta and Damilare Aiki are LIVE at the press conference with the cast and crew of Half of a Yellow Sun in Ikoyi, Lagos.
We OBVIOUSLY had a lot of questions for Chiwetel but one that we definitely asked was about his nationality.
It has been an ongoing debate on BellaNaija that he is British and hasn't ever mentioned that he is Nigerian. On an episode with Ellen DeGeneres he said he is originally from London (if you missed this story, click here).
Well, today he explained to us that he was born and raised in London, UK and always has to reference that, but he says, "I'm Nigerian-British".
There you have it folks!
Stay tuned to BellaNaija for what he has to say about skin bleaching, his girlfriend – Sari Mercer, having kids,  and his rumoured James Bond villain role.
Oh yeah. And you know we definitely had to take a selfie!