Ladies, how far would you go to maintain your figure during pregnancy?
For women like 25-year-old Australian mom, Loni Jane Anthony, the answer to this question is: "Whatever it takes."
During Anthony's pregnancy, her diet consisted of only 20 bananas a day, watermelon, beetroot and lemon juice, and other plants and fruits, Daily Mail reports.
Here's what her daily meals looked like:
Breakfast:  Half a watermelon, six or more big oranges, grapes, apples, pineapple etc.
Lunch: One liter or more smoothie containing six or more bananas, water, dates and maybe green powder added or berries or coconut water.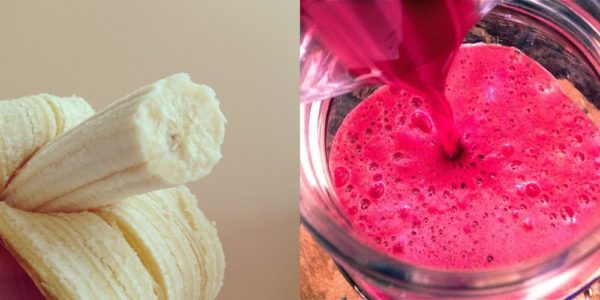 During her diet, she maintained an active blog and Instagram account, where she showed off her skinny frame at each phase of her pregnancy. Although she had adopted this fruit diet as a lifestyle way before she became pregnant, many criticized her for maintaining these extreme dieting tactics even during her pregnancy.
In response to her critics, she says, "I'm living proof that you don't have to become a whale when you're pregnant. You don't have to put on heaps of weight and never bounce back – you can stay really healthy."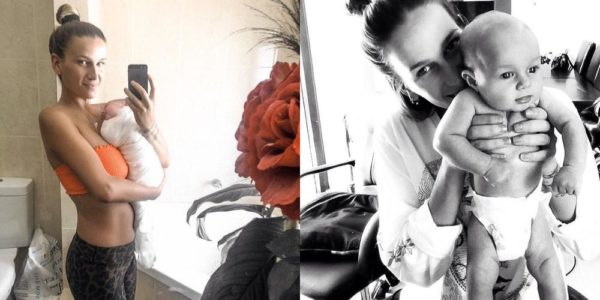 Despite her strict diet, which many criticized as being dangerous and unhealthy for a pregnant woman, Anthony gave birth to a healthy baby boy  on March 2nd, whose birth weight was 8lbs 7oz,  (about 4 kg).
Photo Credit: www. aleven11.tumblr.com/
***
So Bella Naijarian ladies, what do you think of Loni Jane Anthony's extreme diet? Would you ever go on a strict diet during pregnancy? Let's talk about it!
To see more of Loni Jane Anthony's pre/post pregnancy pics, visit:  www.aleven11.tumblr.com