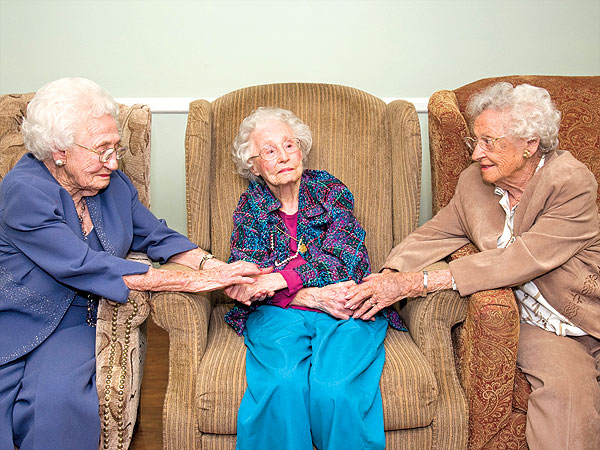 Jay Z once said that 30 is the new 20. Well, move over Jay Z, because these three sassy sisters who are over 100 years old are proving that 100 is the new 20!
Rubye Cox, Ruth Branum, and Rose Shloss are 110, 104, and 101 years old respectively – and they are sharing their secrets to living long, happy lives.
These sisters who were around when electricity was first invented, survived the Great Depression, and the World Wars, attribute their long lives to staying active, eating healthy, and having faith.
"My motto in life has been, 'I would rather wear out than rust out,' Branum tells PEOPLE. She stayed active over the years by being physically and mentally agile – managing her grocery store for years.
Shloss credits her long life to her family's healthy eating habits. They grew up cooking everything from scratch, as they had a farm where they got fresh ingredients from.
For  Cox, it is her faith in God that has kept her going. "Faith can relieve life's stresses," she says.
Aww they are so adorable! I think we can all learn a thing or two from them!
Photo Credit: Rubye, Ruth, & Rose/Caitlin Wood/PEOPLE