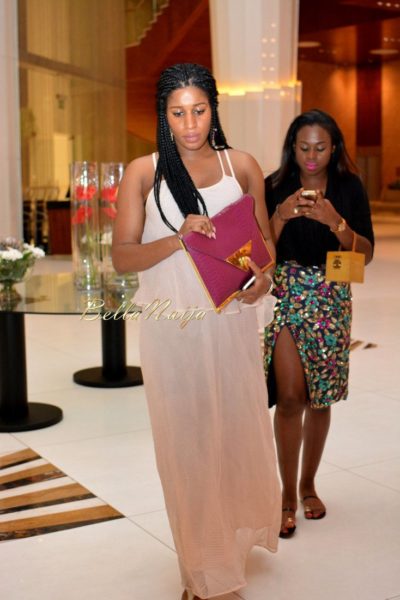 Nicole Chikwe, the beautiful wife of Nigerian rap star Naeto C, debuted her baby bump at her first public outing since the announcement.
The couple who have a son together, are expecting another Lil C – no word on the sex yet.
Nicole dressed her lovely new accessory in a pale pink dress at the One Nite Live with Naeto C event on Saturday 26th April 2014 at Soul, Intercontinental Hotel, Lagos.
She accessorized with gold drop earrings and a pink clutch.
We love all this baby news…It just shows our celebs have been busy.
Photo Credit: Dare Koleaje