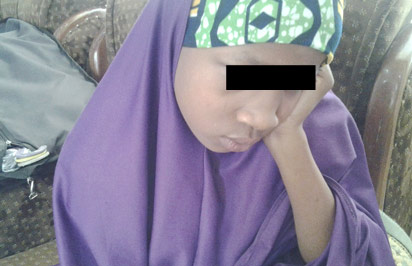 Wasila Umaru, the 14-year-old child bride who killed her 35-year-old husband and his friends because she was forced into marriage (if you missed this story, click here) has been charged for culpable homicide.
Wasila was charged on Monday before Rijiyar Zaki Magistrates' Court in Kano, Vanguard reports.
However, she has pleaded not guilty to the charge.
The case has been adjourned till May 12th. Until then, she will be remanded in prison custody.
Watch Wasila's confession:
Photo Credit: Vanguard
Video Credit: Channels Television