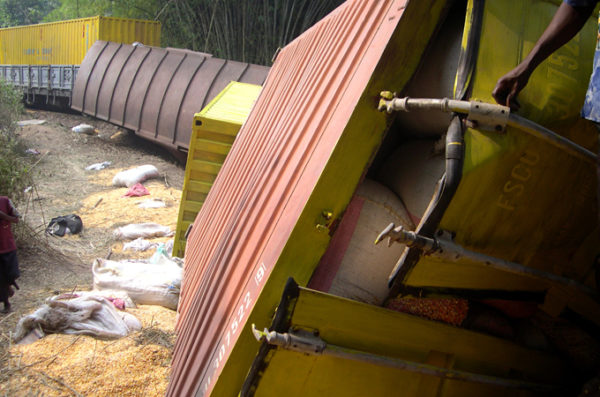 Approximately 37 people died Tuesday in a train accident that occurred in Democratic Republic of Congo.  Government officials have expressed that although 37 have been confirmed dead, the death toll will probably be much higher.
The train was transporting goods as well as passengers near the Likasi region, which is located between Lubumbashi and Kolwezi.
Engine failure and/overspeeding have been cited as plausible causes of the accident.
Interior minister of Katanga, Dikanga Kazadi, told Reuters that: "Evidently the train was going too fast, the driver came to a curve and had to break suddenly leading to the accident."
About 50 passengers are reportedly still trapped in the train. Efforts are being made to rescue them.
Photo Credit: AP