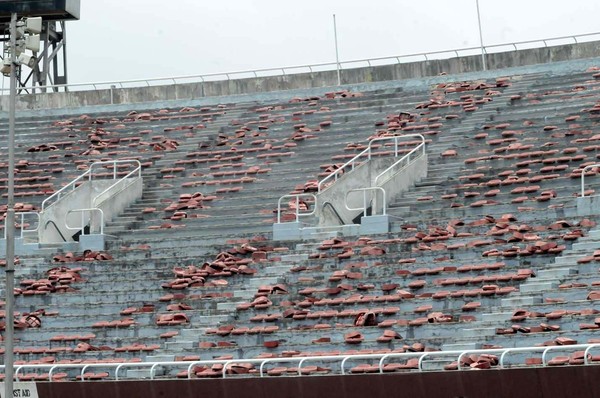 According to boxing promoter, Martins Osaile, the Lagos National Stadium's facilities have degenerated tremendously due to lack of maintenance. He alleges that the stadium is now a home for prostitutes.
"The National Stadium, Lagos has been turned to a brothel. Someone there built rooms all around the place and it is prostitutes patronising the place.
"They (government officials) know about what is going on but they don't care because they hire the place to people. All the under of the steps (of the main bowl) have been converted to small rooms, where they practice prostitution," he told Punch.
Built in 1972, The National Stadium, Lagos was was once a world-class venue, hosting several international competitions. 
Photo Credit: NAN