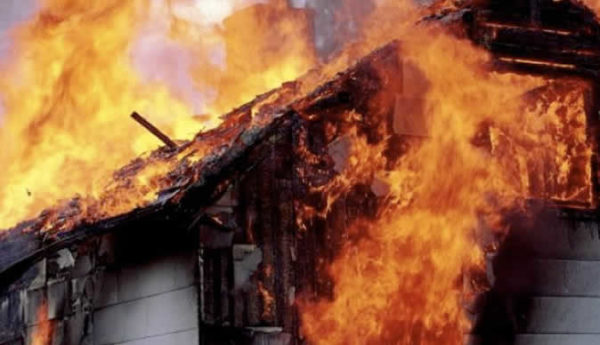 Fire razed about 120 shops in Daleko market in Mushin Local Government Area, in Lagos yesterday. As a result, property worth millions of Naira were destroyed.
The fire, which was caused by a power surge from the electric cables in the vegetable oil section of the market started at about 1:50 a.m, after traders had closed for the day, Vanguard reports.
The fire was eventually doused one and half hours later by the Lagos State fire service.
"We would have been able to put out the fire few minutes after our arrival and more property would have been saved. But the fire was fuelled by the vegetable oil products stocked in the shops," said Rasaq Fadipe, Director of the state fire service.