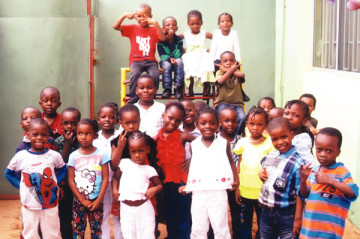 According to the United Nations Children's Fund (UNICEF), 10 million children are out of school in Nigeria. This makes it the country with the highest number of children in the world without education.
Almost 60 percent of these 10 million live in the mainly Muslim north.
The report also states that almost one of three primary-school aged children and one in four secondary-school aged children is not enrolled.
In a recent statement condemning the abduction of the Borno school girls, UNICEF stated that "In many states, girls are twice as likely to be out of school as boys. In some parts of Nigeria, only five per cent of the poorest young women are literate. Given these challenges, it is disturbing that the girls were abducted to prevent them from attending school."
The organisation also reports that in the last three months, about 15,000 children in Northern Nigeria have stopped attending classes due to unrest caused by the Boko Haram insurgency, Punch reports.
Photo Credit: Punch