Earlier this week, BN reported that Mariam Yahya Ibrahim, the 27-year-old Sudanese woman sentenced to death for marrying a Christian, gave birth to a baby girl at a prison hospital. However, authorities had prevented Ibrahim's husband, Daniel Wani, from seeing his wife and the baby.
Wani has finally been allowed to see his newborn daughter, Daily Mail reports. Here's a picture of father and daughter: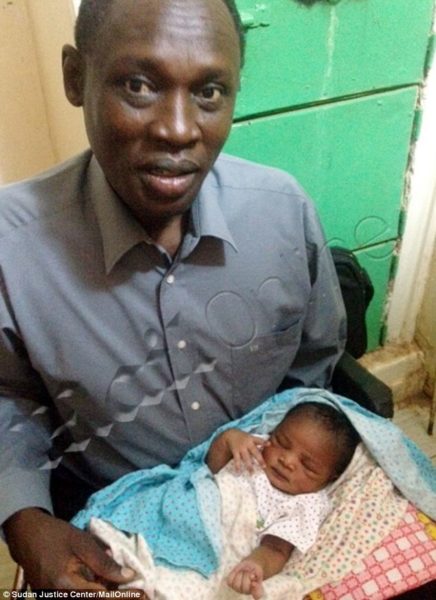 Awww she is adorable. We really do hope that Ibrahim's death sentence is revoked. The case is heartbreaking and it is unbearable to think that this little girl may have to grow up without the loving care of her mother.
Photo Credit: Sudan Justice Center/Daily Mail