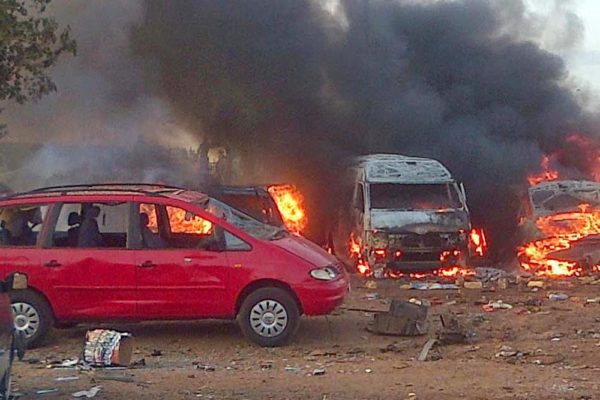 The man who allegedly spearheaded the Nyanya-Abuja bombing that occurred on April 14th which claimed over 74 lives, has reportedly escaped to Sudan.
Interpol has issued a red alert for the search and arrest of the suspect, Aminu Sadik Ogwuche.
Ogwuche, was previously arrested on suspicions of terrorism, but was eventually released as a result of pressure from the human rights community and his father, Punch reports.