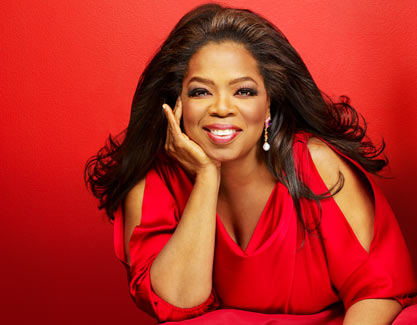 Oprah Winfrey has her eyes on the LA Clippers.
Following Donald Sterling's banning for life for his racist rant – read it here, the American media mogul plans to buy the basketball team.
It is being reported that the NBA will unanimously vote for 80-year old Sterling, to sell.
And the list of potential buyers keeps growing. They include Sean "Diddy" Combs, Floyd Mayweather and possibly Magic Johnson.
On Wednesday, Oprah announced that she is interested in buying LA Clippers.
Businessman David Geffen tells sports channel ESPN that;
"Oprah is not interested in running the team. She thinks it would be a great thing for an important black American to own [another] franchise. The team deserves a better group of owners who want to win. Larry would sooner die than fail. I would sooner die than fail. Larry's a sportsman. We've talked about this for a long time. Between the three of us, we have a good shot."
The team, according to Forbes, is reportedly worth $575 Million.