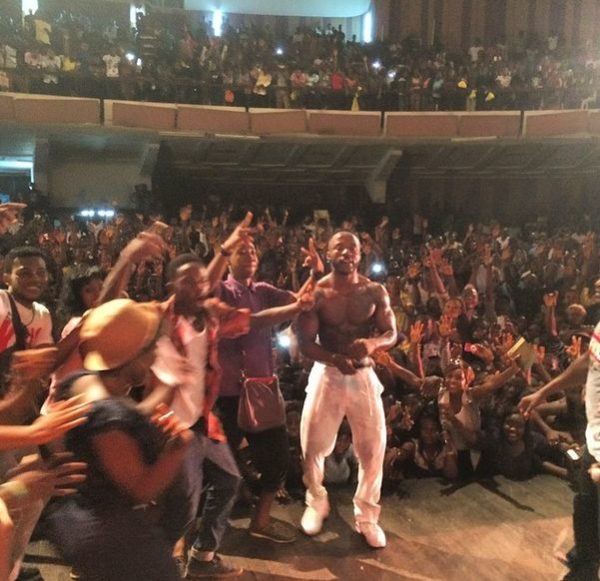 Oh yeah! Iyanya sure knows where his biggest fans are.
Yesterday, the pop music star performed at the University of Lagos (UNILAG). On arrival, he met hundreds of fans waiting outside the venue.
In the clip, we can see Iyanya being escorted by security officers as numerous female and male students try to get closer to him.
As he performed, a female fan serenaded him with his first official single –Love Truly.