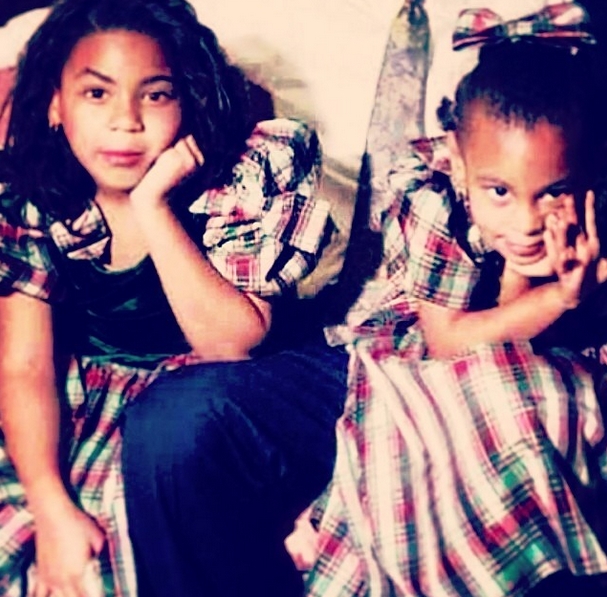 Solange Knowles is unaffected by the controversy.
A day after her sister Beyoncé shared photos of them together on Instagram – see it here, Solange has done the same.
If you recall, a video surfaced online of Solange physically assaulting Jay Z – watch it here
Solange shared this adorable photo of the sisters rocking the same print dress, and gazing into the cameras. We may never know what happened in that hotel, but what is glaring, is that you can't break a sister bond.