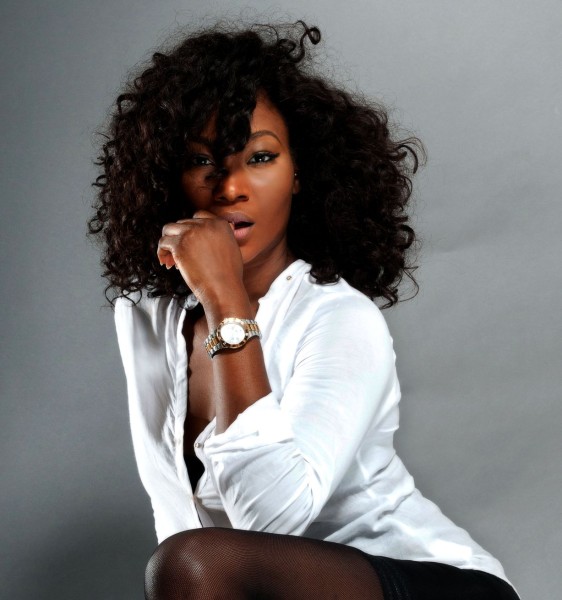 I sincerely lay no claims to being more knowledgeable than anyone, but I do confess that I know better than I did yesterday, last year and a decade ago.
Isio Knows Better is an attempt to capture the shocking and highly entertaining conversation within myself. The conversations between my mind (the sharp witty one), my soul (the lover and the spiritual one) and my body (the playful one concerned with the more mundane things of life). She is the eternal referee between the caustic mind and the sensitive soul. This is Isio. So, here's to making private conversations public.
Enjoy!
***
My sister and I were stuck in the middle of nowhere; many miles from Benin and a few miles north of Ijebu Ode. We were travelling in her car, a swift and efficient silver saloon that ate the miles up easily. However, we were forced to halt after two of our car tyres ripped suddenly and savagely. To our east was a vast gulley of dizzying depth covered in dense vegetation, to our west was a thick forest.
Ahhhh! see gobe.
Quickly, our driver navigated the car in reverse after breathlessly telling us that we were in a place that wasn't safe, as armed robbers could leap out of the bushes wielding vicious machetes and/or guns asking if we preferred our lives to our money. And just like that we sped in reverse with two wretched tyres until we got to some kind of clearing that looked safe enough to park.
We came down from the car and looked around. There was a shed nearby. We saw tyres, but no vulcanizer. One of our wretched tyres looked like a banana that had been stomped on by Goliath in the battlefield. The other one looked like it had been pierced by a knife, twice. It was hot, really hot. I looked down at my top. A black little spider was marching furiously up, towards my neck. I swatted it away in horror.
''Doomed, dooooo-med, doom, doom-dooom'' My mind sing-songed her unsolicited opinion again. At least she wasn't smirking this time. My soul was still dozing. That one refuses to be bothered by anything. Once more I perused our surroundings… I hated to say this, but it did seem like we were doomed.
As if on cue, a group of four area-boys rushed to ''save'' us. They encased the car and gave many elaborately horrific predictions of our fate. We had to buy this, we had to do that.
''Aunty give us money, make we go buy something for you.''
Money ko, cowrie shells ni.
''Ha, aunty you go buy many many tyres o, see this one don scatter baje-baje. Give us money, make we go Ijebu-Ode go buy am for you''
Thank you o, Captain obvious. I can see that the tyres are ruined. I am female, not a learner. SMH.
Meanwhile our companion-driver was busy sweating, struggling to remove the tyres while these group of four area-boys just stood there mouthing off about what a pathetic position we were in. Not one offered to help. I found them quite annoying. But then, I find people who do nothing, offer no solutions but keep pointing out problems annoying. These people I call Captains of the Obvious.
It's so unfortunate, but we have so many of them around. Think about it. You have a brain-storming session in the office to find a solution to a problem, but somebody(s) will spend 95% of the time and most of their energy trying to lay blame as to the cause of the problem or exhaust you with their many meaningless justifications that they didn't do anything wrong and so it was so-so-so-and-so's fault.
Captain Obvious. That is not the issue here. Either try and help fix this mess or kindly vamoose from the meeting.
Some will just sit down there like an ancestral principality, their sole purpose- to criticize and shoot down the ideas and opinions of anyone who proffered an idea or a solution. It would seem they take some perverse pleasure in letting everyone know in scorching detail how your plans would fail woefully. Five hours later, they would have managed to get everyone worked up, and you would still have no solutions in the office.
Captain Obvious. Awon iya ati baba oshoronga l'awon eleyii o! Mo gbe idi fun yin.
(Translation: These ones are the mothers and fathers of evil spirits o! I carry ny*nsh give you!)
I thought wistfully about my car in Lagos. Heaven knows I loved that car, even though lately it had become temperamental. Yup, I am serious. My beloved Liberty Jeep was a sweet ride most of the time, but I was honest enough to admit that our car troubles would have been exponentially worse had it been my car on the road instead of my sister's. At least it was just tyres that that we needed here.
My own eh, walahi, Captain Obvious sef go tire to talk. He will point out the obvious so teyyyy, saliva go finish for e mouth. I am telling you, I don't even know where to start from. When the door starts its madness, there is one special upper-cut-Jet-Li move you have to give the door from the inside in order for it to open. Me I no kukuma dey shame. If my door locks and I am giving you a ride, I unleash my kung-fu moves on the stupid door. You will have to bear with me biko. Anywhere and in any place, I am ready with my shiko. At least I don't scream the ''haaaiyaaaaa-yaaaaaiiiiieeee!'' the Chinese scream just as they deliver a devastating blow. I just blow the door…devastatingly. This is how it would be until God buys me the car of my dreams, a white 2014 Ford Explorer.
Yes o, God will buy it for me, because me, as I dey here so, if you squeeze me and shake me up and down… well, let me not talk, so God will not vex, since he has said there is power in the tongue. So, thank you Lord in advance for my new car.
My people, hmmmn, that was how it went o! In spite of the prophecies of doom from the four Captains of the Obvious, we managed to get one of our tyres fixed, and purchased a new one for a really good price. Halleluyah!
Know of any Captain Obvious who just delights in pointing out problems and never proffers a solution? How did you deal with them?
______________________________________________________________________________________________
Isio Wanogho is a top-model, TV Personality and entrepreneur. She is conversant in five languages and has 12 years of experience in the Nigerian entertainment industry. Isio, popularly known by her brand name Isio De-laVega, captivates audiences with her signature wide smile and relatable, quirky personality which endears her to many. Follow her on Instagram and Twitter @isiodelavega