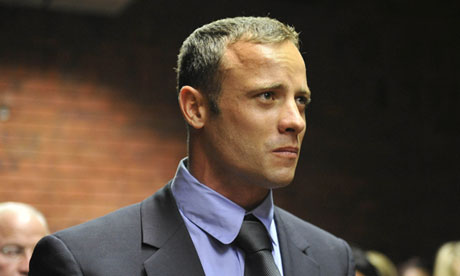 Last month, BN reported that a South African judge had ordered Oscar Pistorius to undergo a 30-day psychiatric evaluation in which a panel of psychiatrists would determine whether he was criminally responsible for shooting and killing his girlfriend at the time, Reeva Steenkamp. 
The psychiatric evaluation has been conducted, and the verdict is that Pistorius did not have a mental disorder when he killed Steenkamp, BBC reports.
This revelation was made during his resumed murder trial.
Results of the evaluation appears to nullify the defence team's argument that Pistorious was suffering from an anxiety disorder at the time of the shooting.
Pistorious killed Steenkamp on February 14, 2013 because he allegedly thought she was an intruder, and shot her in self-defense. He has pleaded not guilty to the murder.
Photo Credit: Gallo Images/Getty Images/www.theguardian.com