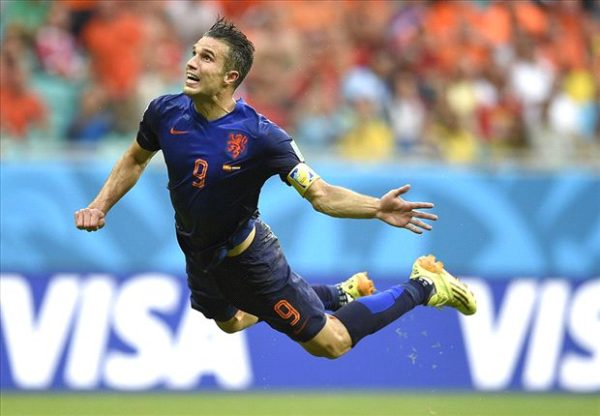 They say lightening does not strike twice in the same place. I beg to differ if you are Iker Casillas.
At the 2010 World Cup in South Africa, Spain lost their first match to Switzerland by a lone goal. Though they went on to win the tournament and become World champions, one never forgets the controversy that trailed that followed that loss. Iker Casillas was said to have been distracted by his girlfriend who was part of the media team, positioned behind his goal post. At the time it was just something to laugh over – a joke being passed around to make fans enjoy the shock defeat some more.However, when the same person is involved in another disaster, you have to ask,"Casillas, who did you offend?"
It's been four years since the last World Cup. In that time, the Spanish team won the European Championship with both its National team and U21 team. A team from Spain won the UEFA champions league and you couldn't mention the FIFA 11 team of the year without at least 3 Spanairds making it. So when Spain faced the Netherlands and got thrashed by 5 goals to 1 the autopsy was unavoidable. After watching all 5 goals conceded by Spain , I could clearly see that Casillas was culpable in all 5.
For the first goal scored by Van Persie, Casillas was off his line. In the second, he didn't cover all his angles, giving Arjen Robben a clear chance to score. For the third goal, which came from a corner, he went for the ball in the air and missed it completely. You may say he was fouled by Van Persie but he was never going to touch that ball. The fourth goal by Robin Van Persie was a blatant Caisllas error, in which he took a back pass that should have been easily dealt with a passed it to the striker, who then said thank you by putting the ball in the back of the net. The fifth completed a horror display by Casillas as he not only left his line but was well rounded by Robben, leaving him flat on his belly on the pitch.
It doesn't matter what the Spanish team does from here on out in the tournament. In the back of most peoples' mind would resound the question, "was Jose Mourinho right to drop him from his starting line-up?"
____________________________________________________________________________________________________-
Tega Onojaife started a career in financial portfolio management but soon realised that her passion for sports was too overwhelming to remain a supplementary. Tega is well known for her wit and confident analytical presentation, her versatility and in-depth knowledge of a wide range of sports; NBA, Tennis, Formula 1, Athletics, Boxing and, of course, Football. She has worked with reputable Radio and Television stations. Follow her on Twitter @tegasupreme