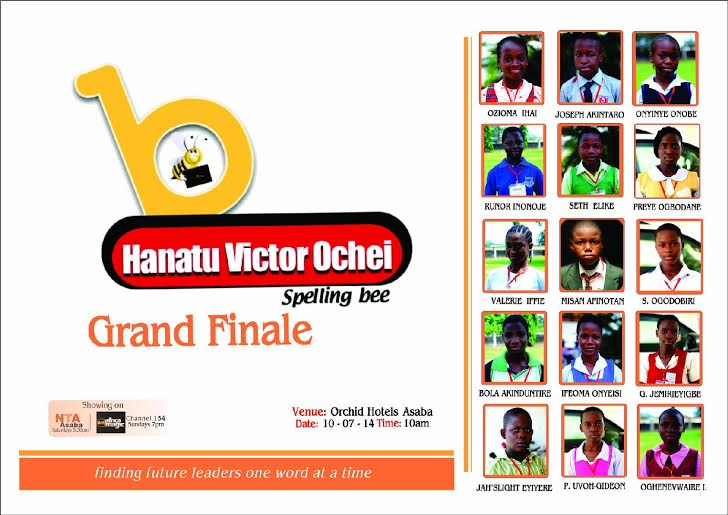 The Hanatu Victor Spelling Bee is inviting you to join in the fun as they hold the finals for their 2nd edition!
The televised educational reality contest aims to help students improve their spelling skills, develop poise and public speaking skills. It also aids in the expansion of their vocabulary, pronunciation and accurate word usage.
Formerly known as the Hanatu Victor Ochei Delta Spelling Bee, the competition is the brainchild of Hanatu Victor Ochei who seeks to use this as a medium of infusing stimulus into the extracurricular activities of junior secondary school students in both public and private schools. It challenges them to greater feats of academic excellence in the use of the English Language.
The preliminaries for the 2nd edition already took place in February and March 2014 with winners emerging from the 25 Local Government Areas; moving them to contest at the senatorial districts. Now these contestants will be spelling their way to the finals taking place this Thursday in Delta State and you get to attend.
Date: Thursday 10th July 2014
Time: 10AM
Venue: The Orchid Hotel, Asaba, Delta State
Contact: For more information, you can call  08131251321, 08148415900 | Visit their website: www.hvospellingbee.org | Find them on Facebook: www.facebook.com/hvospellingbee
_________________________________________________________________________________
Sponsored Content