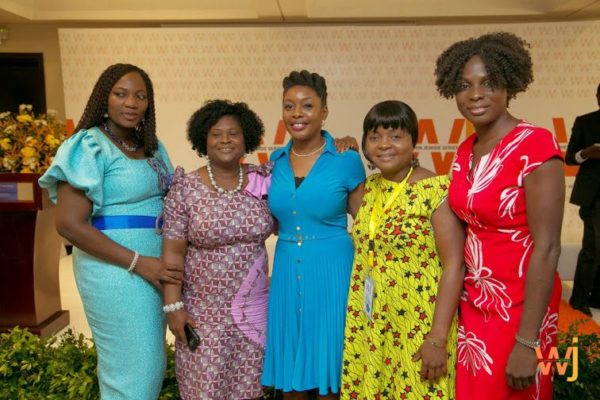 The 2nd International Conferences on Women in Government and Politics held on Thursday 5th June 2014 at the Wheatbaker Hotel, Ikoyi, Lagos.
The conference which concluded with calling on African women to support their fellow African women in order for them to succeed in politics; was organised by the Winihin Jemide Series, and chaired by H.E Joseph Habineza (High Commissioner of the Republiuc of Rwanda to Nigeria).
Themed – A Model for Change: Gender Quotas and Expanding, the conference provided a platform for high-level dialogue on gender quota systems and a model for enhancing the participation of women in government and politics. The conference also  observed that despite the adoption of gender quota systems by some governments to ensure increased female participation in government and politics, women still face many obstacles in ascending to key roles in government.
At the end of the conference, the group stressed for affirmative action, advocacy, education and gender studies as well as legal instruments.
This year's Conference participants were drawn from advocacy groups, government agencies, development partners, social media influencers, students, the diplomatic community and the media.
Participants noted that women face many obstacles ascending to key elective positions in politics, and therefore called for more structured, coordinated and institutionalized support for women within political parties. It is not enough that political parties create an office called "women leader" and use the occupant of the office to canvass the votes of women without giving them opportunities to occupy other key positions.
In conclusion, women groups were urged to offer more support to women aspiring to hold public office. The perception the women do not support fellow women who aspire to hold public office continues to threat increased female participation in politics and should be addressed. Women stand a better chance of winning if they support each other.
____________________________________________________________________
Sponsored Content