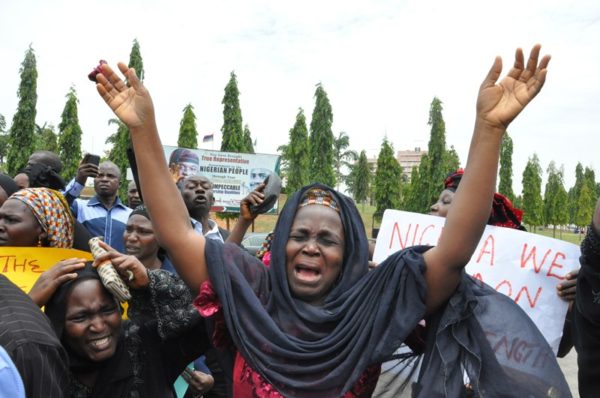 Sadly our girls are not yet back.
Today Wednesday 23rd July 2014 makes it the 100th days since the school girls were abducted by Islamist militant sect Boko Haram in the Chibok area of Borno state.
The #BringBackOurGirls campaign via social media has unfortunately not been as effective as before, although many may argue that the hashtag isn't do anything in bringing back the girls, it helped raise awareness and kept the spirit of seeing those girls again alive.
Yesterday – Day 99, President Goodluck Ebele Jonathan met with parents of the Chibok girls as well as a few girls who escaped.
He said he and his administration are doing everything humanly possible to bring back the girls.
It has also been revealed that 11 parents of the girls have died due to the ordeal.
We hope and yearn for the safe return of those girls.
#BringBackOurGirls!