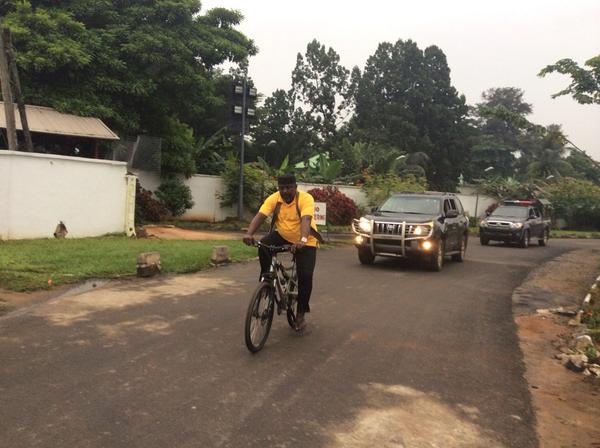 You saw the work out clip of President Obama, so it is good to know that our government officials are also trying their best in keeping themselves fit.
Governor of Imo state Rochas Okorocha urged Nigerians to keep fit by sending out a photo of himself riding a bike with of course, security officials following him.
For the ride, Okorocha is seen in a yellow polo shirt, a black clap, and black pants. "I keep fit by riding bicycle regularly, hope you exercise too?" he says.
My people, my people, I keep fit by riding bicycle regularly, hope you exercise too? pic.twitter.com/UsLqUxollp

— Rochas Okorocha (@GovernorRochas) July 25, 2014
Photo Credit: Governor Rochas Okorocha's Twitter