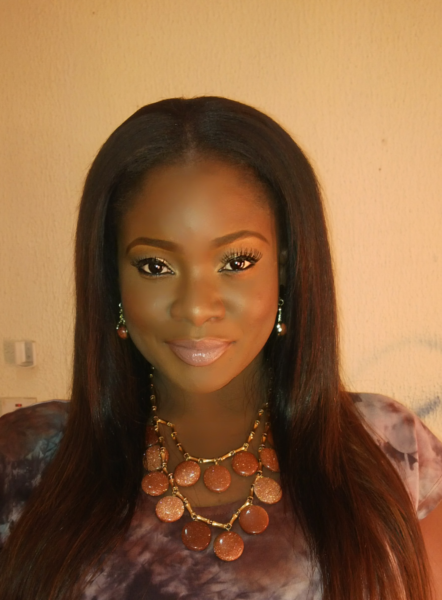 This topic almost kicked off another world war at my friend's birthday dinner a few weeks ago. Her cousin Marie*, was showing us a picture of what she planned to wear to a wedding. Another friend Sarah* felt the dress was way too raunchy. Marie had made her aso-ebi into a very fitted mid thigh dress.
Now, Marie is built like a black amazon: fairly tall, 'buxom' with a traffic stopping derriere.So you can imagine how she would look in a super-fitted short dress. Sarah felt that the outfit was perfect for clubbing, but not for a wedding. I listened to both of them arguing for a while, deciding not to get involved because hey it's not like Tom Ford is my cousin. Also, if I was built like Marie, I probably would want to show off every chance I got.
Things got a bit heated when Sarah said 'You are only wearing that outfit to the wedding to find a man, and I'm not sure what kind of man you think you will find with that outfit'.
Marie branded Sarah a hater, turned to me and said 'Do you think the dress is too sexy for a wedding Tolu?'.
I looked at the picture again, and answered 'Well, I think that because of your figure, you would get a huge amount of attention. It's beautiful, but to be honest it is quite short'
The conversation moved on to wedding outfit etiquette. What ARE the rules for dressing for a wedding?
I recently went to a wedding where the invitation included a dress code – women shouldn't wear white, and should refrain from short dresses. I couldn't remember the last time I saw this on an invitation; but I thought, it is what the couple wants, so it's best to be respectful and stick to their rules (and I feared getting bounced)
Anyway, back to my personal wedding outfit rules. I personally do my best to look nice – but generally refrain from wearing something that would be 'too anything' i.e: too loud, too sexy, basically anything that would have too much attention on me. I read this in a magazine somewhere: 'It's not your day, it's all about the bride (couple)….respect that and dress appropriately'.
I remember going to a wedding a few years ago, and the groom's ex girlfriend walked past in a dress with a slit so high, we almost caught a glimpse of her ovaries. Her outfit got a lot of attention, and at one point I thought the bride's mother was going to tackle her and drag her out because she kept walking up and down the venue.
Different cultures may mean different rules, but every culture has what is considered to be an 'acceptable' way to dress as a guest to wedding.
I came across this hilarious list of "Things to Never, Ever Wear to a Wedding" by Cosmopolitan Magazine:
– A White Dress
Maybe it's an old-fashioned, old-school rule. Maybe the bride is super cool, but wearing a white dress to a wedding just makes you look like an a**hole. Really, you couldn't choose any other dress?
– A Super Short Dress
When you're attending a wedding single—and you're ready to mingle with some hot groomsmen—you might feel tempted to throw on your tiniest mini-dress, but you should definitely resist that temptation.
– A Red Dress
Wearing red is an attention-grabber, and it is rude to try to take attention from the bride.
– A Super Tight Dress
If we can see your belly button, areola, and/or cameltoe outline through your dress—newsflash!—it's too tight to wear to a wedding.
– More Makeup Than a Cirque Du Soleil Acrobat
Your friend/family members/frenemy's wedding may seem like a theatrical event. But you are not its star.
– Head-to-Toe Black
Unless you're crashing your ex's nuptials hoping to make a "statement," it's better not to dress as if you're heading to a funeral.
– Club Attire to a Wedding
This just screams TACKY! Clubwear, overtly sexy clothing (see-through etc) doesn't belong at a wedding and shouldn't be worn out of respect for your hosts .
– A dress with a plunging neckline
– Jeans
The list is tongue-in-cheek, but do you agree/disagree with it? Are there any additional rules you think should be added? Most importantly, what do you consider to be a 'tasteful' wedding outfit?
*Names have been changed to prevent me from being lynched by friends.