A one-storey building belonging to Christ Chosen Church of God in Edo State collapsed today.
The building housed offices and residences of church officials, The Nation reports.
According to reports, there were six people trapped in the building. Three were rescued and sustained severe injuries, and one of the individuals died. Efforts are currently being made to rescue the other two, who are still trapped in the debris.
According to reports, the building was being demolished by youths hired by the church authorities before it collapsed on the workmen.
The collapse of the building angered many, who went on rampage and burned down a church vehicle in the process.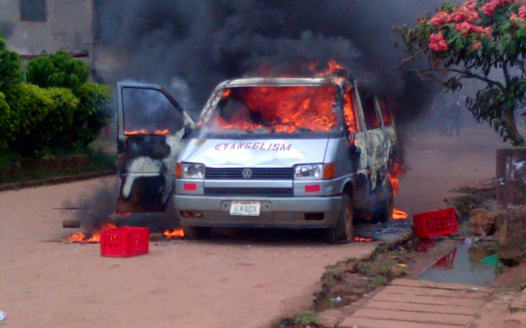 Photo Credit: Premium Times