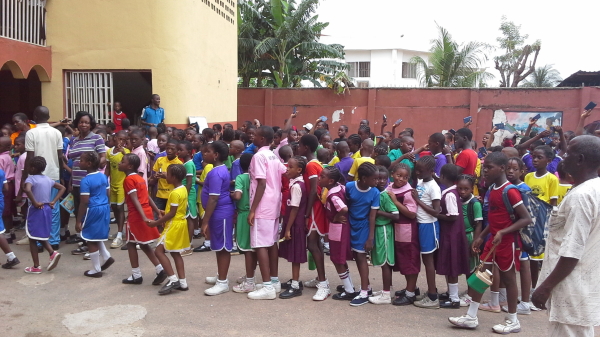 Yenagoa (NAN) – The Bayelsa government on Monday said schools in the state would resume academic activities on September 29th.
The state's Commissioner for Education, Salo Adikumo, made the disclosure in an interview with the News Agency of Nigeria (NAN) in Yenagoa.
He said the state government had taken proactive measures to prevent an outbreak of the Ebola Virus Disease, adding that "we are very forward looking in Bayelsa. While the schools were on holiday, we took time to put things in order to prevent Ebola.
"We have trained staff in all the local government areas, the state is ready and as we speak, everything is ready. We used officials of the Ministry of Health to conduct training to all schools.
"The extra one week is just to ensure that we take adequate precautions. The governor is satisfied with what we have put in place and that is why he has approved that we should open the schools on the 29.''
Meanwhile, some private schools in Yenagoa resumed classes on Monday, while public schools remained shut.
Reacting to the reported flouting of directives by a few private schools in the state who resumed on Monday, the commissioner said the development was regrettable.
He said the one week extension was given for private schools to be ready and wondered why they were in a hurry.
"It is very sad and when we close down the schools, they will cry foul. They keep flouting our directives and we advise them to comply in their own interest otherwise we shall sanction them," the commissioner said.
Photo Credit: Andreypopov/Dreamstime.com