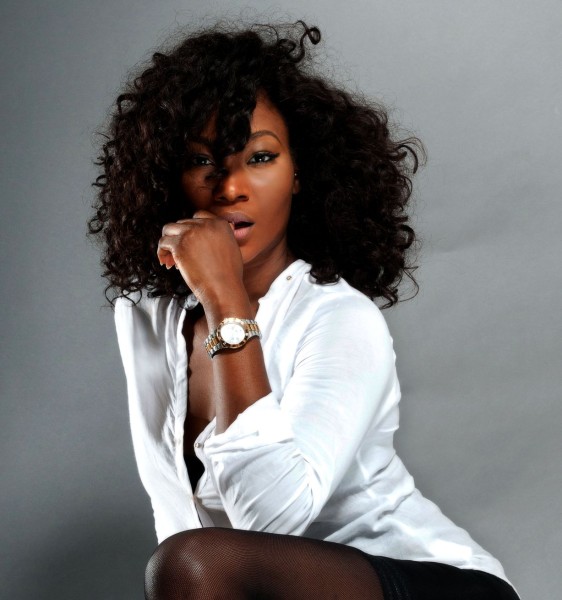 I sincerely lay no claims to being more knowledgeable than anyone, but I do confess that I know better than I did yesterday, last year and a decade ago.
Isio Knows Better is an attempt to capture the shocking and highly entertaining conversation within myself. The conversations between my mind (the sharp witty one), my soul (the lover and the spiritual one) and my body (the playful one concerned with the more mundane things of life). She is the eternal referee between the caustic mind and the sensitive soul. This is Isio. So, here's to making private conversations public.
Enjoy!
***
Hey beautiful people! First, please accept my apologies for skipping last week's article. I had to go away for one of my favourite things – it being fashion week and all. As a writer I appreciate every reader; even more so every commenter because I know that it takes a lot of mental focus to just be still and write something halfway decent. And for anyone to consistently invest their time and contribute their thoughts to another's work… well, that is dedication. I acknowledge it, I appreciate it, and I say, "thank you."
So, here goes…
On that day I was really hungry. So I decided to dash into a particular fast food restaurant. All I wanted was one moin-moin and a Pepsi light. So I queued, and when it was my turn the sales girl looked at me like I was a plague and snarled, "YESSSSSSSSSSSSSSSSSSSSS?!"
Haba, ol' geh… we dey quarrel?
Undaunted, I told the girl what I needed.
She said nothing and just returned with some stuff. She started punching the numbers in and told me it cost blablabla Naira. Fortunately I decided to inspect my things. I noticed she had brought a Pepsi instead. I drew her attention to this. What she told me next was the most ridiculous, flabbergasting thing I had ever heard.
She said, "Ha, I have already clocked it into the computer so I can't change it. Besides, this is Pepsi light na, they just didn't write the "LIGHT" on the bottle.''
I was as speechless as someone who just received an angelic slap.  I was just staring at her with a mixture of "What did I just hear?" "Am I dead? Is this what it means to die- for surely NO LIVING BEING should be allowed to utter such ignorance with such attitude?!!!"
All I could do was blink.
Then her supervisor came in and she reported to him. He turned to me and they both tried to convince me with even more attitude and aggression that the manufacturers of Pepsi just forgot to write light on the bottle… meaning I should pay up, take my moin-moin and drink and gerrout. Odiegwu!
Can we take a moment and just look to the heavens and mourn the everlasting horribleness of the Nigerian service industry? No, it's not just bad. It is terrible, frustrating and really laughable.
Well, trust me na. What kind of Undiluted Urhobo woman would I be if I just let such yama-yama slide? I no gree o. Dem commot that Pepsi from my bill sharp-sharp.
I have had conversations with people on the subject of the bad service customers get in Nigeria. It is so common that most times you just ignore it for your own sanity, never mind the fact that you are paying for this service and the least a company's representative can do in return is to be courteous – if being nice is considered too much to give. As a customer, how many times would you complain about it? In how many places? Are you really ready for the drama? Restaurants, hotels, banks, shops, offices' receptions, customer service desks and others similar.
Once I went into the headquarters of a certain asset management firm. I needed to review my account. From the moment I drove in to the moment I sat with the accountant in her office, I had been asked by three unsmiling receptionists and two abrasive security guards…
"Yesssss, who are you looking for?"
Wrong question.
Before I left the accountant's office, I had to tell her that as a "reputable international organisation", the right question by their staff to customers should have been, "Hi, may I help you?" not "Yessssss, who'a yu lookin' for?"  This was a proper financial institution, not a brothel or someone's compound. Abi?
The third flabbergasting experience I have had also occurred in a "café". A very popular one in Lekki phase 1. I thought it would be a good idea to have a muffin and tea. So, I asked the waiter if they had a muffin with WHITE CHOCOLATE TOPPINGS.
He said yes.
Fifteen minutes later he arrives with a plain vanilla muffin.
Oga, where the white chocolate toppings?
He said it was on it.
I rubbed my eyes to make sure I was not blind. Then I tried to find the invincible white chocolate toppings.
Where?
He said it was inside.
I took a knife and opened up the muffin. Still nothing. I looked at him askance.
He said it had melted inside.
I asked him to call me his manager.
He said, "Manager no dey."
I asked for his direct supervisor.
He came back with two young men. I explain the situation to them and tell them to inform customers accordingly. Surely, they know that there is a difference between using white chocolate as an ingredient for their muffin, and baking a muffin that had diced bits of white chocolate as toppings.
They started to argue with me that it was the same thing.
Apparently it was a white chocolate muffin that had ALL its bits simply melted inside the muffin. Apparently it was exactly what I had asked for. Afterall, it had only melted inside, but the white chocolate was STILL in it. The heat made it melt.
Suddenly, they had become three convincing me that the invincible white chocolate bits on their white chocolate muffin was perfect. None accepted that they were wrong. None took responsibility. None apologised.
I know a lost cause when I see one. I let it go.
Apparently if I invite you to dinner, and tell you to expect beans and spicy fish on top of it, and then you come to mine and I serve you something that looks like plain beans. You ask "where is the fish Isio?" and I say, "Ohhhh, it is inside. I blended it and used it as an ingredient to cook the beans." Please be honest, what will you say to me? (Chuckles again).
*sighhhh!
Ahhhhh, my country…
Waiters stretching their armpits over your head and drinks to serve your food. Bouncers in clubs touching you. People tapping you to get your attention. Shop attendants' epic rudeness and/or following you around – invading your personal space while you are shopping. And let's not forget the air hostesses who carry their faces in the air and look right through you as you board the plane for a flight that has been delayed for hours. At least their oyinbo counterparts have perfected the art of smiling with their cheeks. Walahi, it is easy and effective.
Just focus on your cheeks… now smile.
Then focus on your lips… now smile!
See, aha! BIGGGGGG difference!
My darlings, have a lovely Tuesday o jare! Please share your worst service experience, and be sure to appreciate the organisation that has offered you the best service. The above three were my worst. My best has got to be DSTV call centre, circa 2012. I don't know who you are, but your service to me that day was exceptional.
*Raises glass to you*.