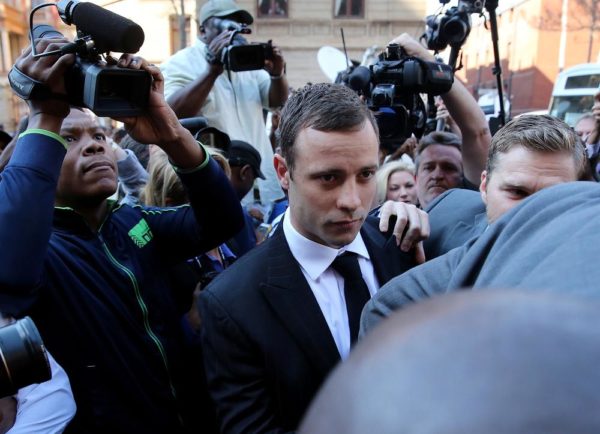 The final verdict on the Oscar Pistorious murder trial will be announced in a few hours.
Court proceedings are currently ongoing, the UK Telegraph reports.
You will recall that the paralympian star athlete is accused of killing his then girlfriend Reeva Steenkamp on February 14th, 2013.
Although the verdict is expected to be delivered today, new reports indicate that it could possibly take days to reach the verdict.
Watch the trial happening live here
Photo Credit: Getty Images/Christopher Furlong
***
Bella Naijarians what do you think the verdict will be? Guilty or Not Guilty?