South African Rapper Okmalumkoolkat Officially Apologizes for Sexually Assaulting a Female Artiste in 2016 | Says "Victims are usually shamed…Offenders too"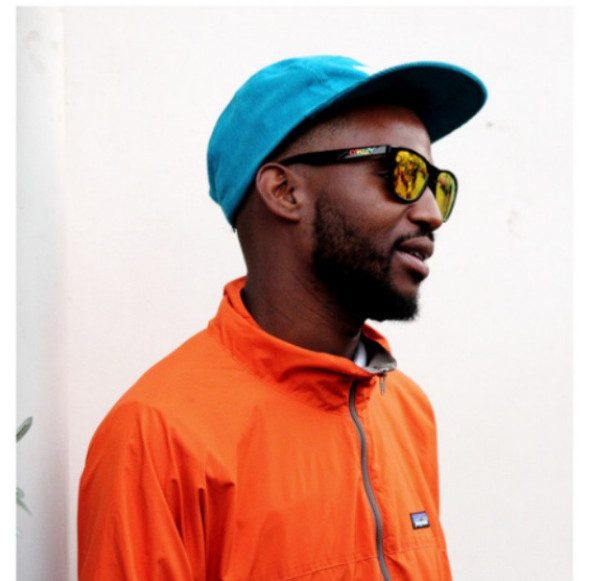 South African rapper, Brian Simiso Zwane also known as Okmalumkoolkat has come out to formally apologize for sexually assaulting a female artist following an incident that was in the media months ago.
The rapper popularly referred to as Kool Kat was arrested at the MOFO Festival in Australia in 2016 for sexually harassing an unnamed female artist. He was reported to have drunkenly entered the artist's room and begun to grope at her before she woke up startled. She then kicked him out and called the police.
The rapper pleaded guilty to indecent assault and assault with indecent intent.  He was sentenced to 6 months in jail with 5 months suspended.
That was almost a year ago; but the news made it back to the headlines after Times Live referred to Kool Kat as a "convicted sexual offender" while reporting his recent work with fellow SA rapper, AKA on "Caiphus Song". This pissed AKA off, as he came for Times Live citing their reporting of Oscar Pistorius without including "murderer" as an evidence of their racist traits.
See AKA's post below: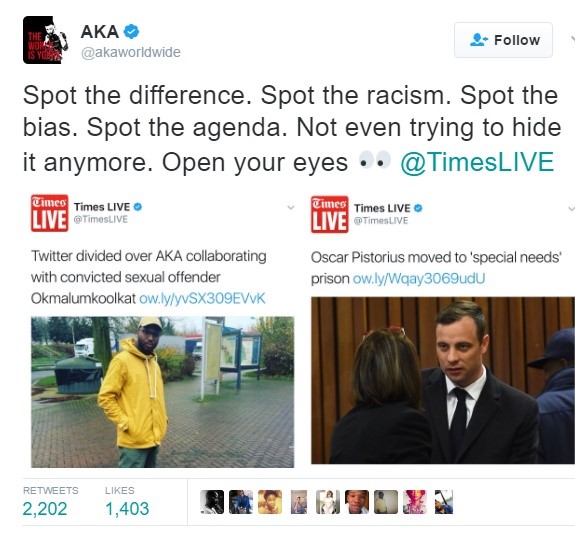 The racist accusations trended on social media all through yesterday with Kool Kat officially apologizing for his crimes and pleading for forgiveness.
See his tweets below (read from bottom up):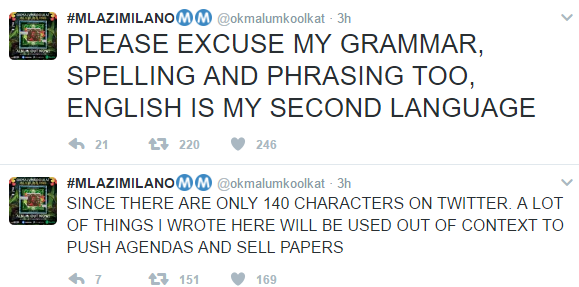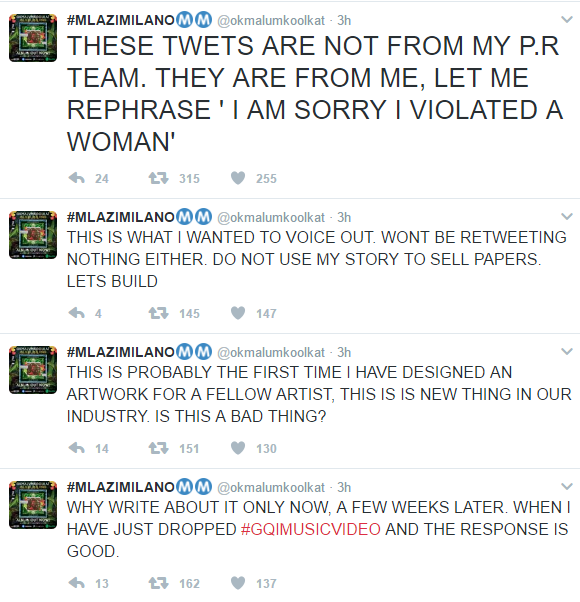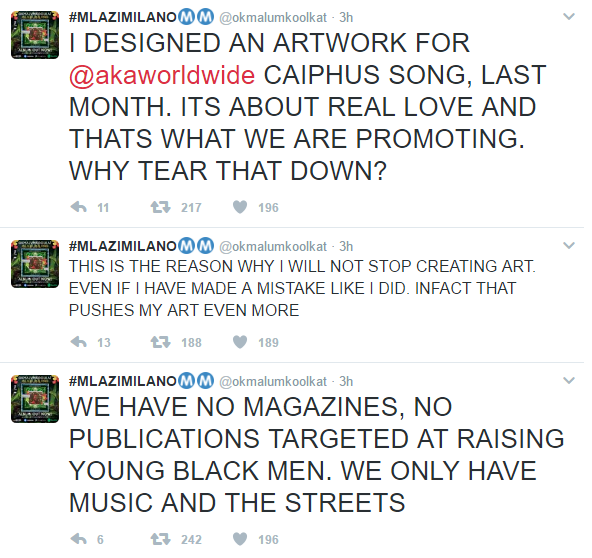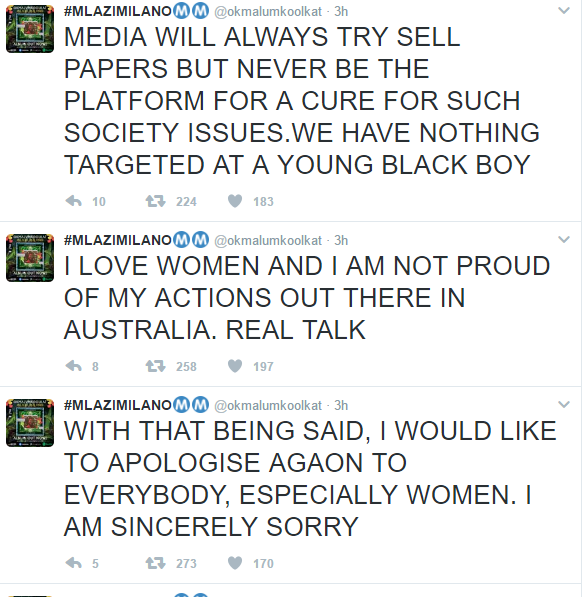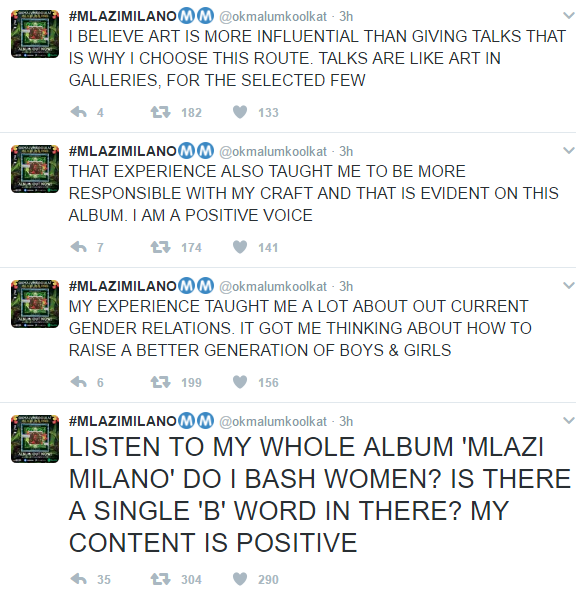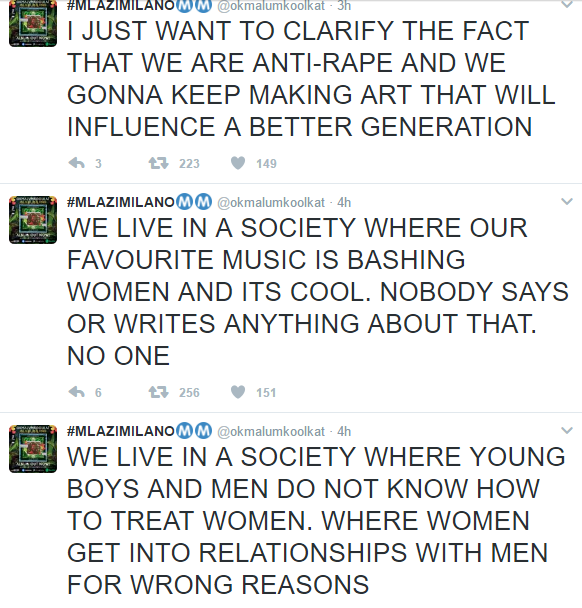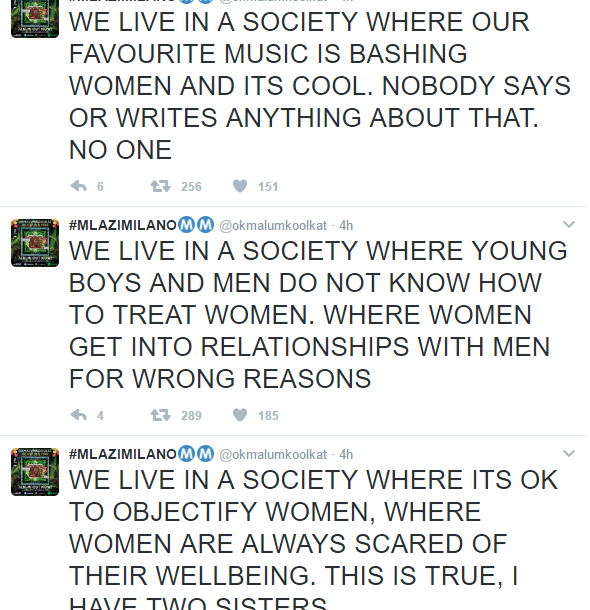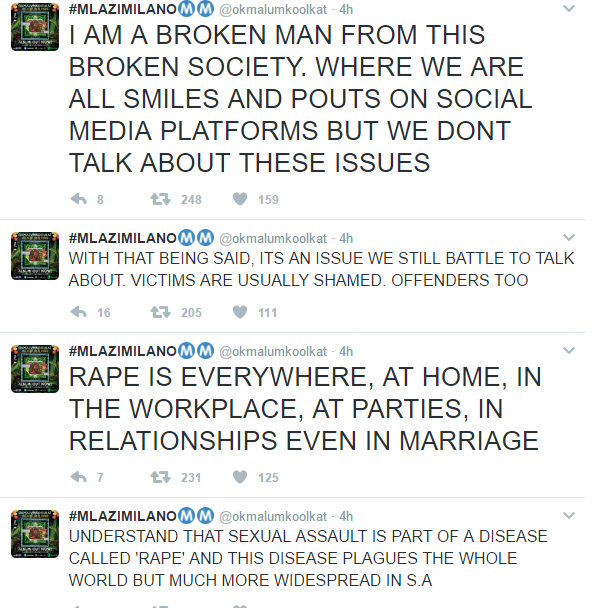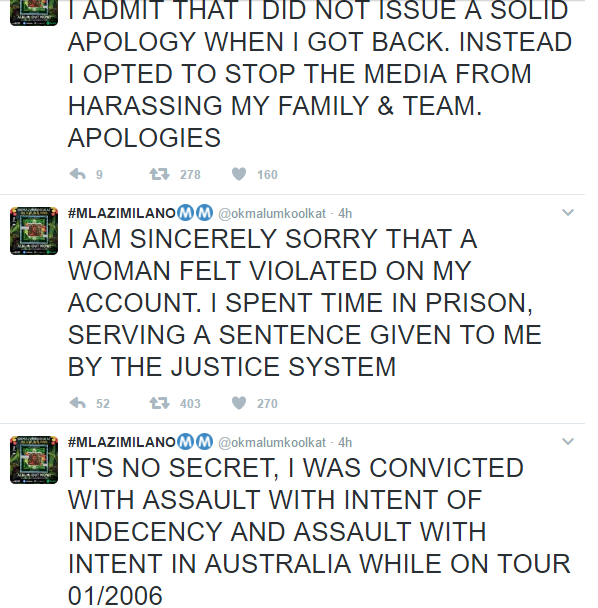 There are so many conversations that have been triggered on social media as a result of these tweets. Primarily, the discourse is centred around this fact: Kool Kat is a man who has served his time for a crime he admitted he committed; he is a man who appears to be genuinely remorseful, full of regrets and ready to move on with a more positive life.
We'd like to hear your thoughts!