Happy Friday!
We're rounding up the week with a very beautiful bling-y wedding in Anambra and Lagos!
Medical doctor Nini and her beau CeeJay bonded on a trip and there's been no looking back since then.
Their wedding was captured by three very talented photographers, BN bride Chika of Sheeka Photography, Kenny of DuduGuy Photography and Kunle for KLala Photography.
Enjoy!
***
How We Met
from the bride, Nini
Well, it was December 2012, that this all began. I had just graduated medical school in the United States and I came back home for Christmas. My family usually goes to the village for Christmas but this year, my brothers with their wives and kids decided to go to Calabar and they invited me to come along. Initially, I did not want to go cause I'm such a momma's girl and my mum wasn't going.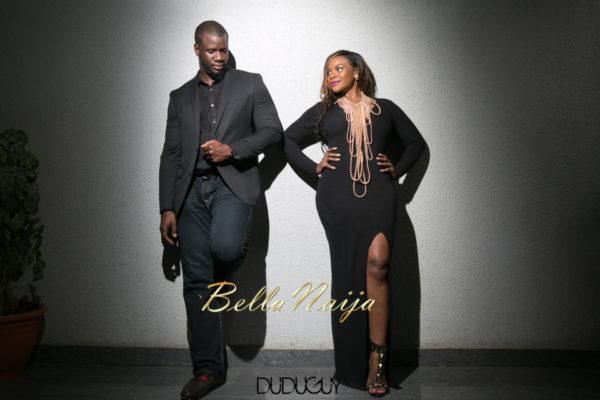 Anyway, last minute, as the car was being loaded up, I decided to grab a few things and hop inside. I did not know who was going to be there. When I got there, there were several family friends with their families there and we were all staying at the same hotel. Immediately, I thought 'Gosh, I'm gonna be sooo bored, I dont really talk to anyone here because I live in New York.' But everyone was so nice and friendly and warm.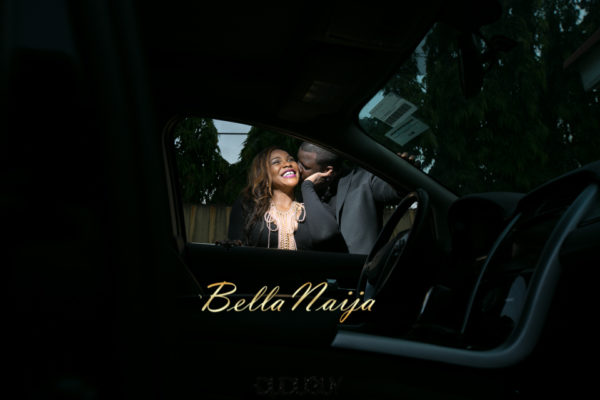 CeeJay was a bit too nice (laughs). I mean, I had known him for years but we hardly spoke, but on this trip, he was too nice, always making sure I was OK, asking if I needed anything… In fact he did not let me rest. I first thought he was just being a nice family friend. Little did I know he had other plans for me. He asked me for my BB pin before we left Calabar, and I innocently gave it to him. That was when the toasting now reached another level. Lol!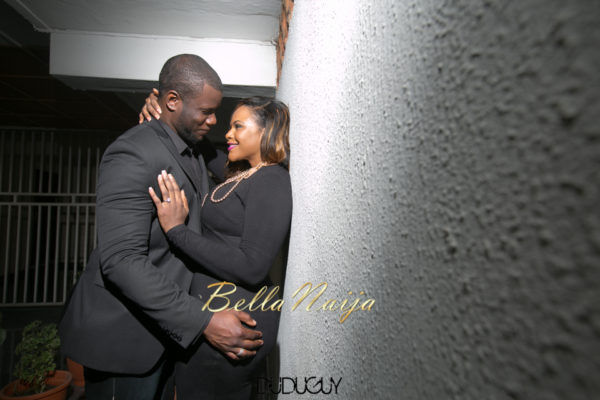 He was always calling, trying to take me out, trying to see me but I was running oh! I had heard CeeJay's gist and I said to myself, 'this guy is a joker if he thinks he's ever gonna get me'. But you know what they say….Never say never! He was very persistent. As we talked and as I got to know him better, he warmed his way in and broke down my very high walls. He used his charm on me and it worked cause HE GOT ME! What can I say…. He's good!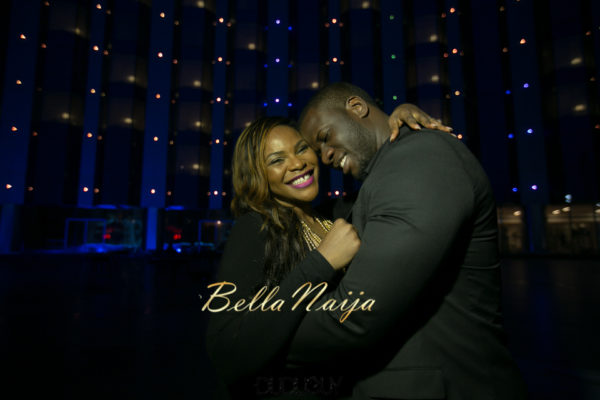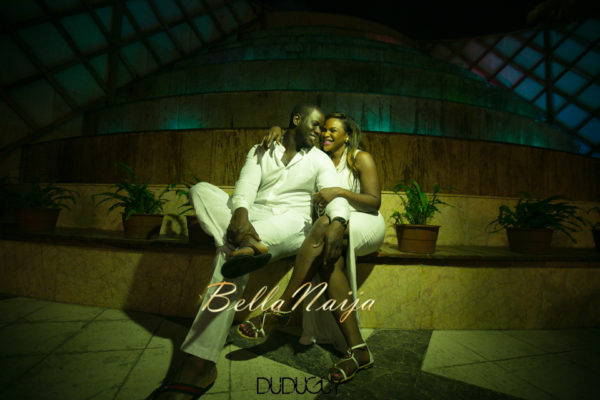 from the groom, CeeJay
Nini is a beautiful, smart, young lady with a good character. I had known her for a few years through my family but all I knew of her was that she was away in New York for medical school and she usually came back for Christmas for like 3 weeks and then would go back. I always admired her secretly. I mean she is 100% my spec but they were a few things that kept me from chasing her sooner…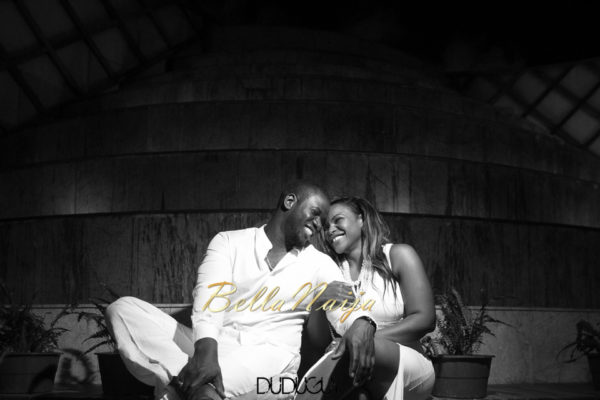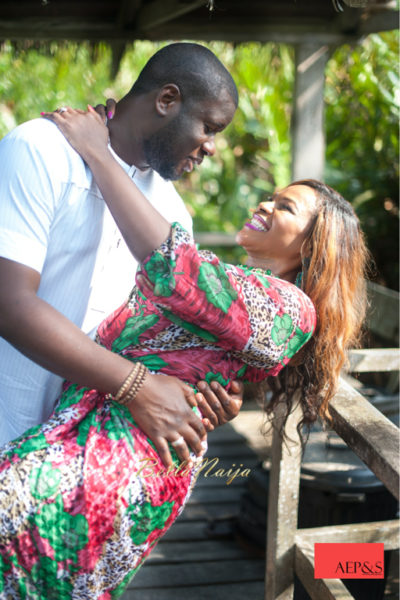 1) There were too many people on her case so she'll be feeling too cool all the time
2) She didn't live here and the thought of long distance relationships scares me
3) I no fit deal with akata abeg!
4) I always thought 'who is this Lagos big babe?' (not knowing that she's like a 5 year old when you finally get to know her.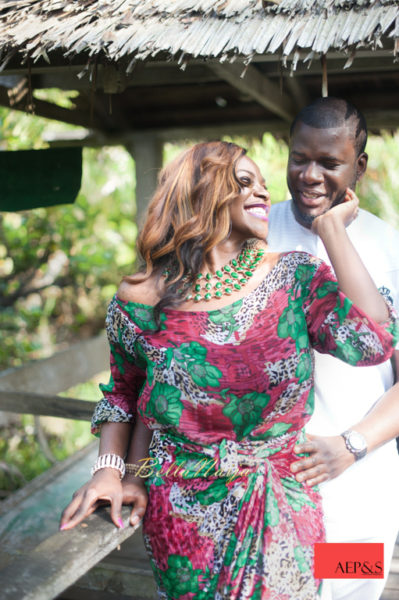 Anyway, all these were examples or reasons I was using to deceive myself. Truth is, I never summed up the courage to talk to her because I knew that she was not a girl I could play with at all. So once I go there, aint no going back. As if God was listening to me, he decided to give me the best christmas present when Nini showed up at the same hotel I was staying at in Calabar. I knew this was a sign from God. Its now or never! LOL! I decided to chat her up a little just to make conversation and see what kind of girl she was. I must say, I was impressed. She kept me laughing, she was smart, a very sweet young lady, very reserved, a bit shy. I kept trying to get her to talk to me but she was playing hard to get! Imagine! In the year 2013, a girl will still be doing heavy shakara. She knew that if I catch her ehn….. she'll fall.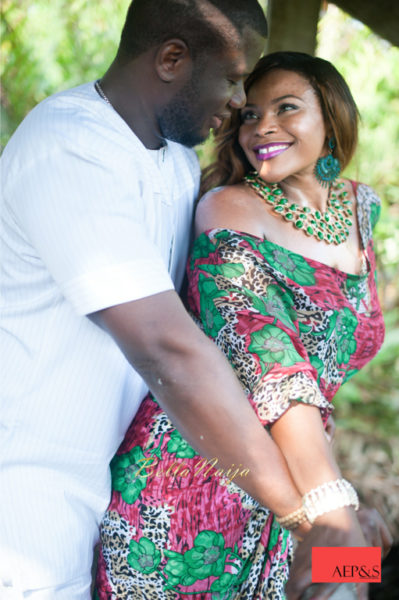 So she was running, and I kept chasing her. All I can say is that in the next few weeks, I grew very fond of her and I promised myself that I wont let her out of my sight. I made sure she did not go back to America. By the time February rolled around, I knew I wanted to marry her and I started making my intentions known to her family even though she was not aware of this. By June, I had done the introduction ceremony and exactly a year after we met, we did our traditional marriage. And today she is my wife. Best decision I ever made. She's God-sent! My good-luck charm! My queen! My everything!
The Proposal
Nini says, 'I CALL IT MEDICINE AFTER DEATH, Best Surprise Ever!'
After my introduction ceremony in June, CeeJay would always tease me that I wouldn't get a ring. He said he'll marry me the old school way. He said since we had already done introduction, it means all parties have agreed hence no need for a ring. We would always just laugh about it. But inside, I wasn't finding it funny at all.
In August 2013, I had travelled for my friend Mariah's wedding (Editor's Note: a BN bride 🙂 CeeJay was in Nigeria. He called me everyday and always told me how much he was missing me and that I should hurry back and I started feeling bad. Skype was not doing it for him anymore so I decided that immediately after my friend's wedding I would leave the day after. That was the plan but my friends begged me not to leave because they were planning a dinner for the newly wedded couple the day after the wedding.
On that day, I woke up and called CeeJay in Nigeria. We actually talked on Skype and told him my plans for the day and he said OK. My friends said dinner was for 7 pm so I just chilled at home for the most of the day then in the evening, I took a cab to the restaurant. CeeJay called me on my way there just to check on me and we just chatted for a bit. Anyway, long story short, in the middle of my dinner with family and friends , CeeJay walks in and I thought I was hallucinating! Or maybe CeeJay's ghost! I must have screamed for like 5 minutes straight. I was so surprised, shocked and excited all at the same time. When? Where? How? I mean, how could he be in London? I just Skyped him earlier today in Nigeria (I found out he had been in London for the past 3 days planning with my friends and trying to put together the proposal!) How sweet!
Just as I finished hugging him, he went on one knee and asked me to please make him the happiest man on earth and do him the honour of being his wife. I thought to myself, 'Is that a trick question?' I mean, what was I gonna say? We already did the introduction (iku-aka) ceremony in the village. So of course I said yes! He's my heart, My BooBoo, My Prince, And I'm glad I said yes. I truly love him with everything in me!
Advice for Other Couples
1. Please attend pre marriage counseling classes, they may seem boring at first but you'll learn something that would stick with you that would help you out in marriage.
2. Please get a wedding planner. Worry about looking good on your day and leave the wedding planning to a professional. You'll be thankful you did! I'm so glad I hired Bisola! She really became my friend, my adviser, my enemy, my confidante, my go to person the 3 months leading up to my wedding. I don't know what I would have done without her. She went above and beyond in giving me the wedding of my dreams and she made sure I got everything I wanted. And I didn't have to stress the day of the wedding. She was on top of her game. Thanks Bisola!
3. Remember to smile and cherish each moment. It's gonna go by quick but make sure you have a swell time. It's your day so have a lot of fun and make every moment count.
4. You better get a killer one of a kind dress like mine so that nobody can dare look even half as fine as you even if they wear the sky and come! 😉 LOL
***
The bride shared more abut her wedding theme and style throughout the wedding feature.
We'd like to thank the beautiful couple for sharing their glamorous wedding with us!
BN Weddings wishes them a life full of love!
Wedding Video ~ K Lala Photography

***
White Wedding ~ Photography by DuduGuy Photography & K Lala Photography
"The Dress!
I initially travelled to New York for my wedding shopping but did not really find the dress that I had in mind. I started searching online for wedding dress designers and I knew I liked Lebanese designers because they had more of the styles I was looking for and were not afraid to put on the *bling*.
I fell in love with Walid Atallah couture designs. He had stores in Lebanon and Dubai. Luckily for me, Dubai is close so I travelled there. I immediately fell in love with this hand made Swarovski mermaid dress. It was exactly what I was looking for. Fit for a princess bride. It was a-one of a Kind dress so only one was made. I tried it on and the dress alone weighed almost 20kg. It was heavy!
The whole bustier all the way down to the knee was completely made with Swarovski stones and then ivory ruffles at the bottom. Now this was exactly what I had in mind for my wedding dress! I loved it! It was the first dress I tried on. There was no need to look further. They also made me a custom made cathedral veil bordered with crystals and ruffles to match the dress.
My tiara was custom made princess crown from Bridal Styles Boutique, NYC"
"My White Wedding Theme was Bling Princess Bride. My decor was all white and bling. I love things that sparkle. I wanted to create an ambiance whereby you'd step in to the hall and it'd seem like heaven with the all white decor with sparkling bling accessories and that's exactly what I got. It was my idea of heaven!"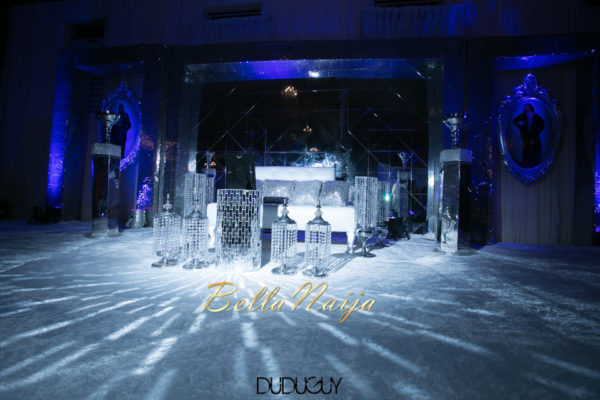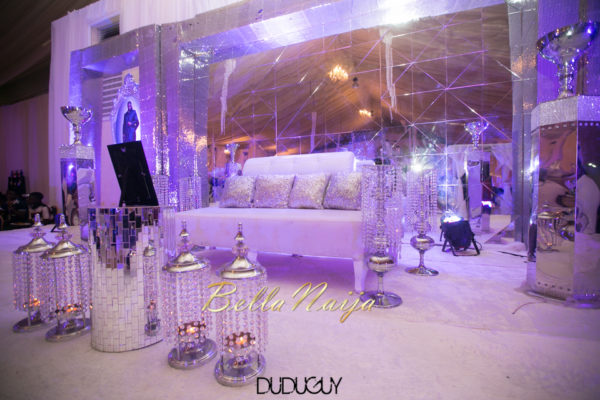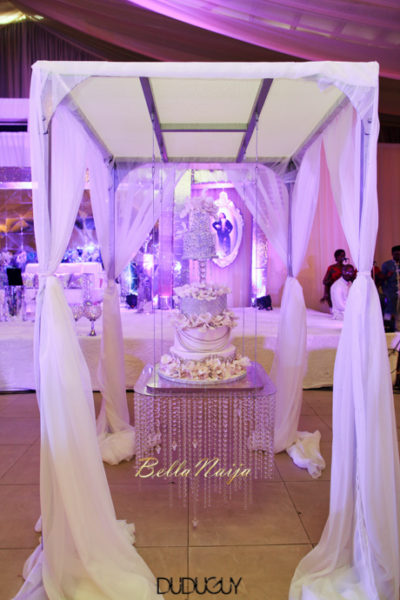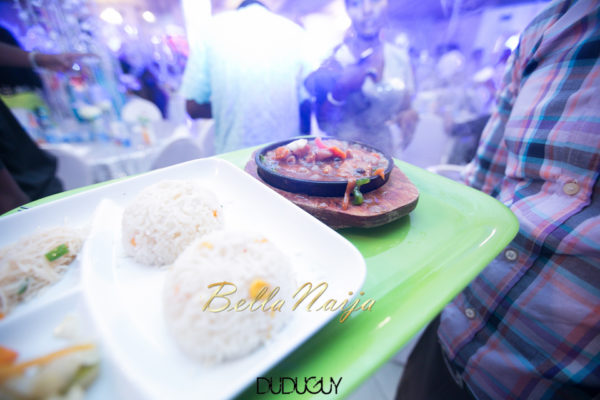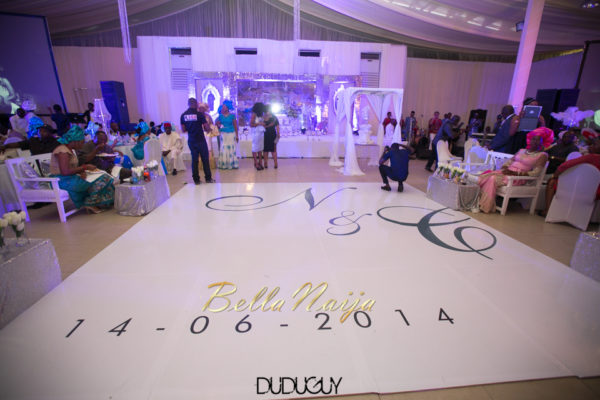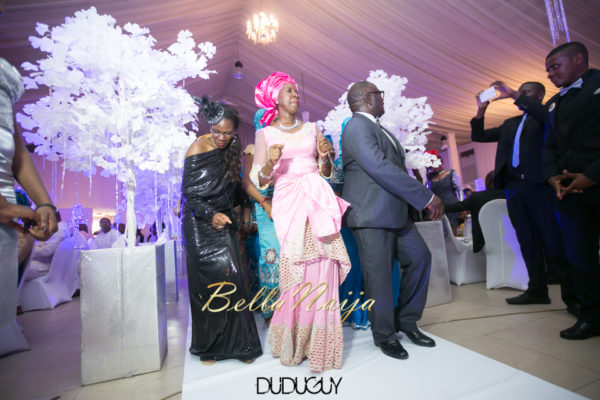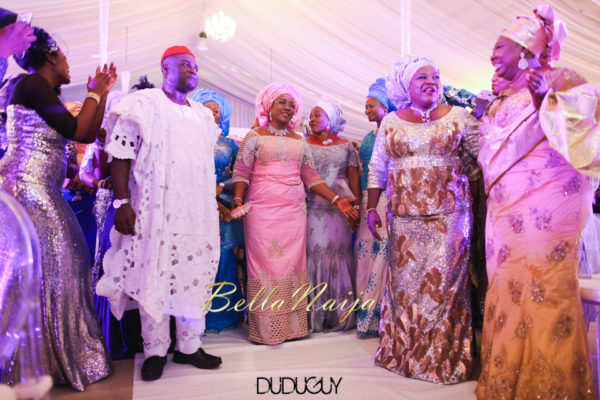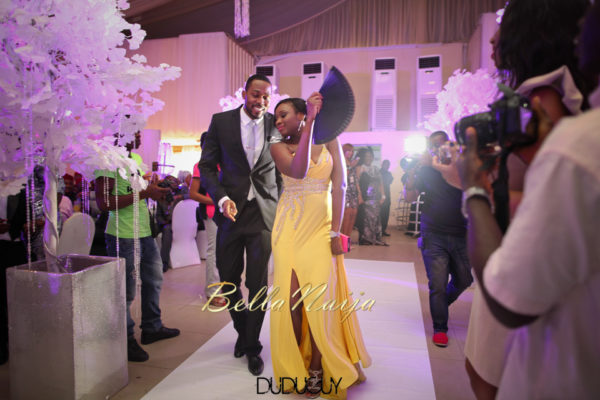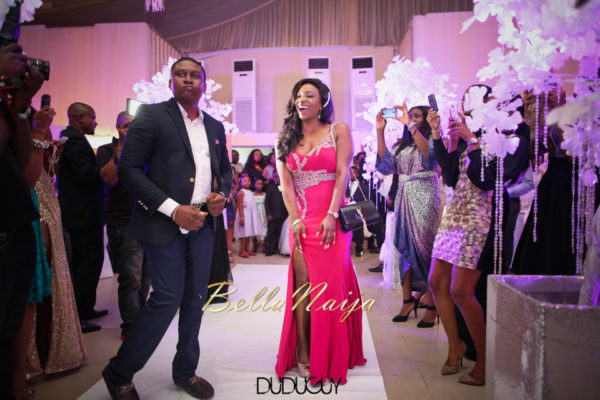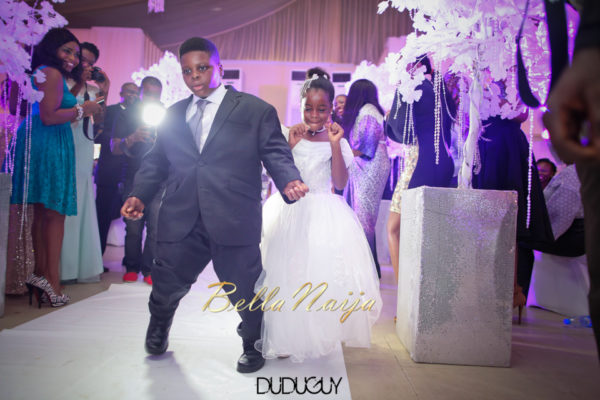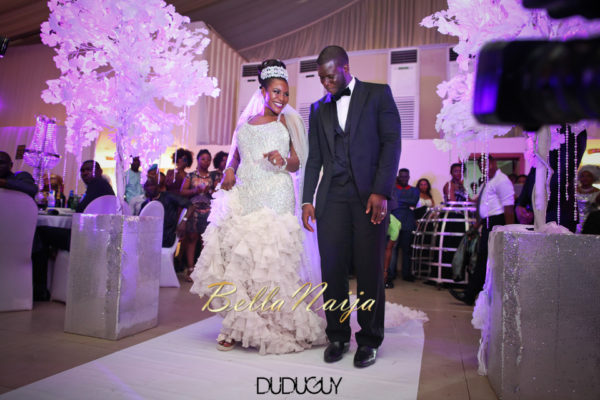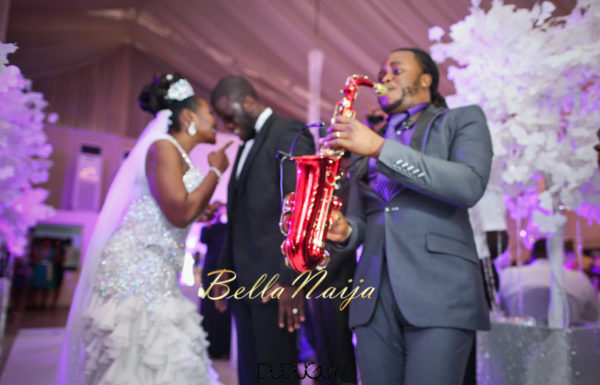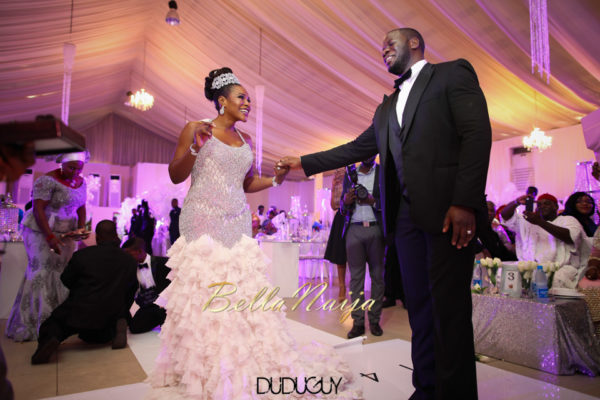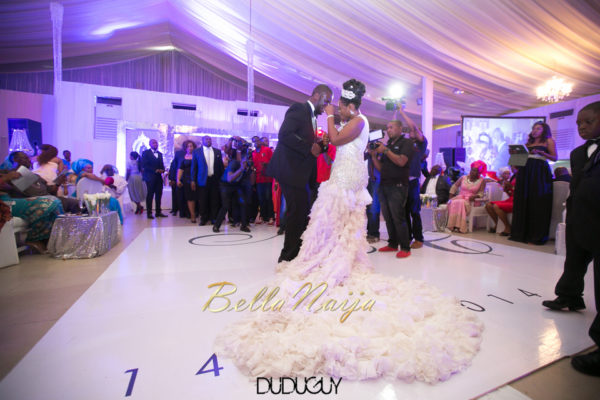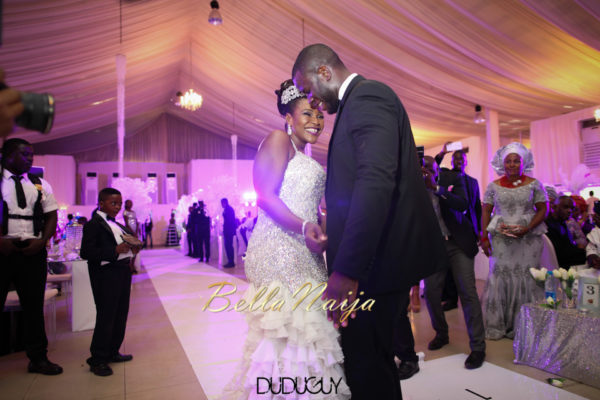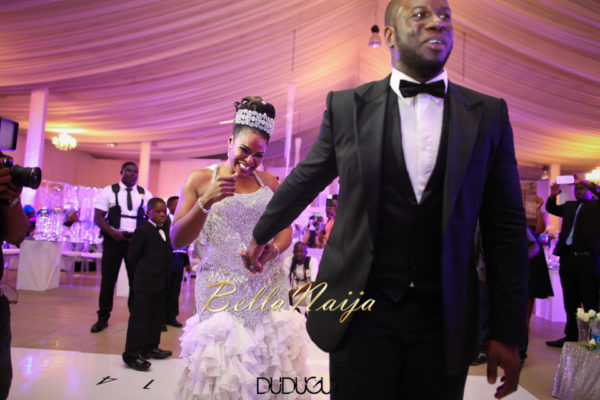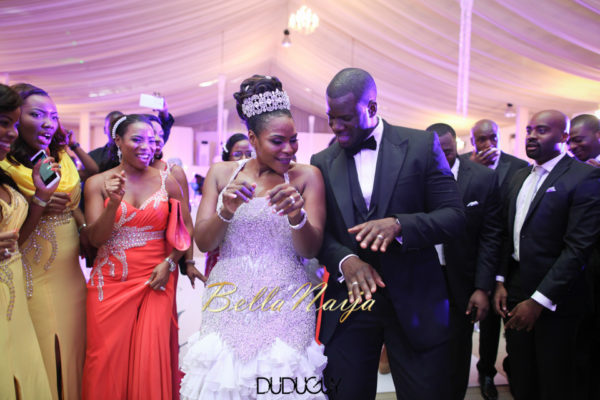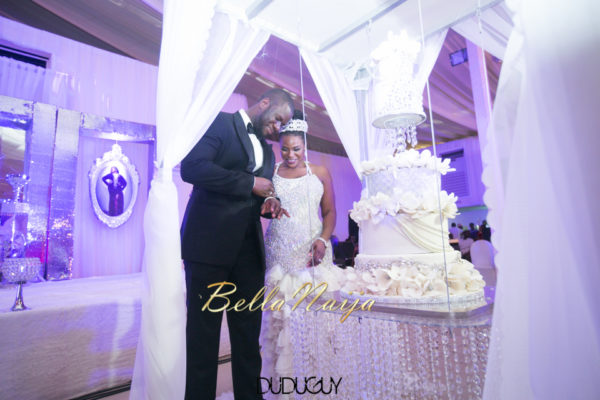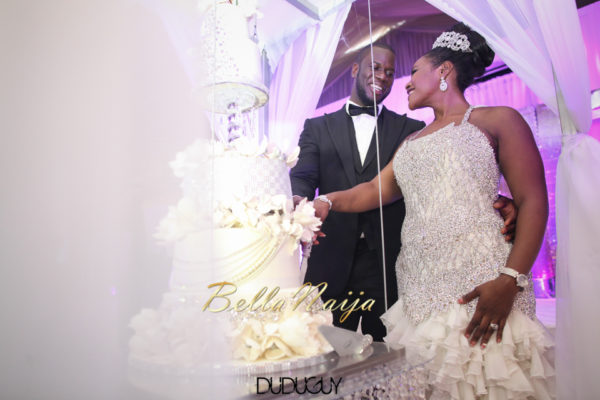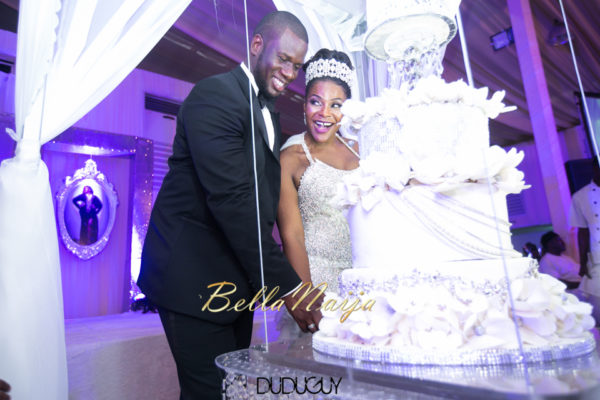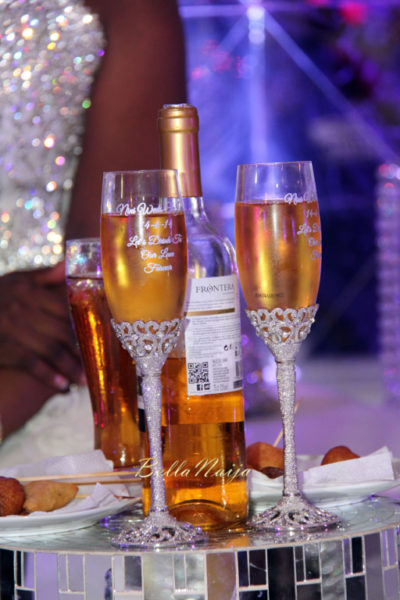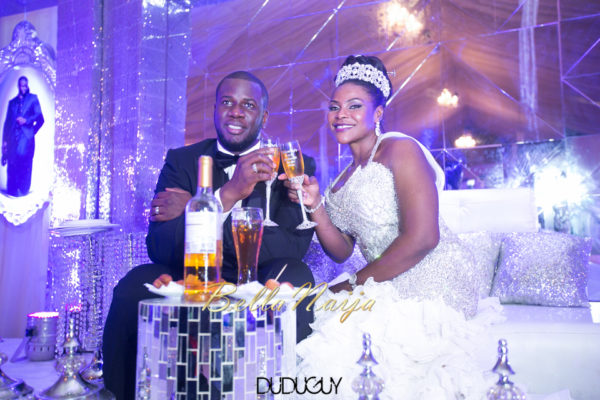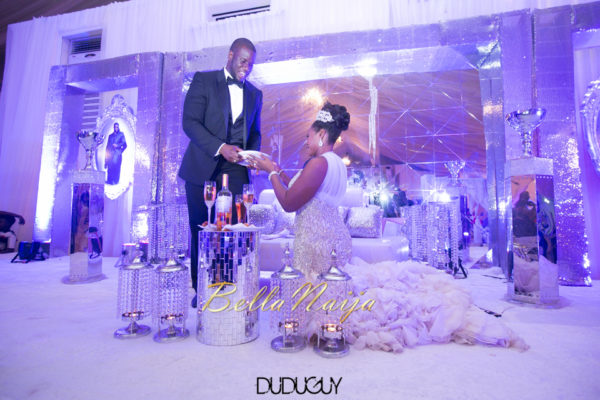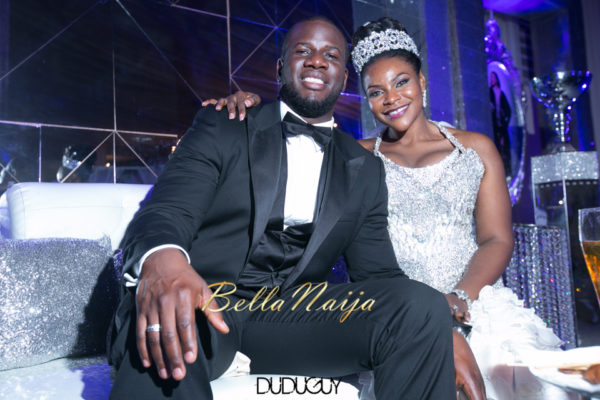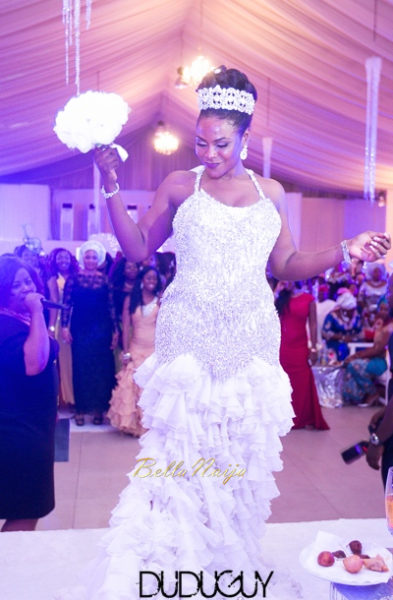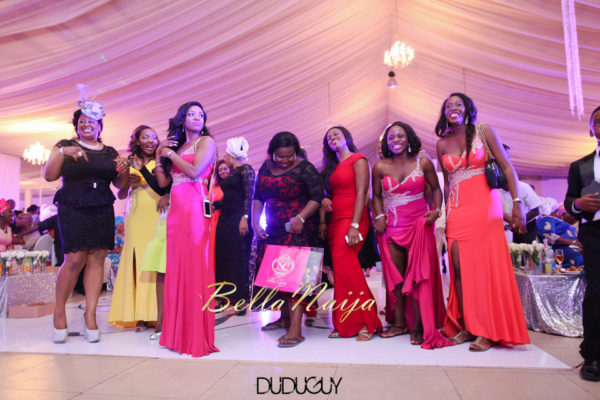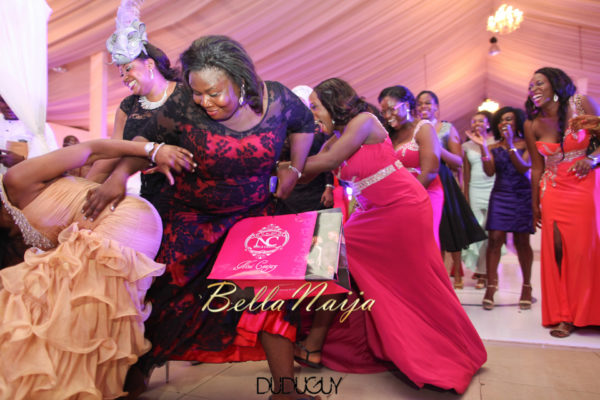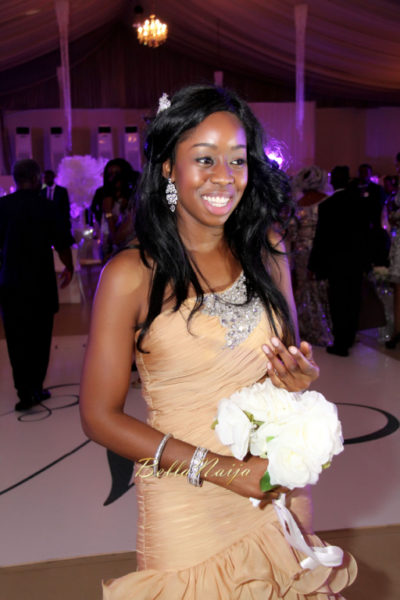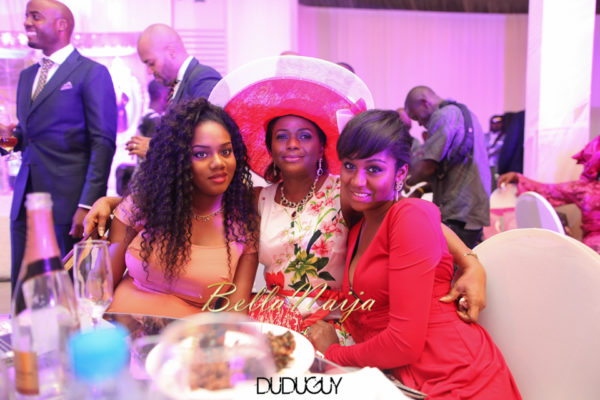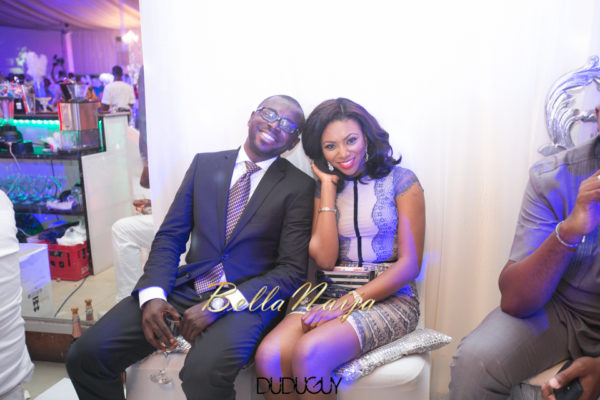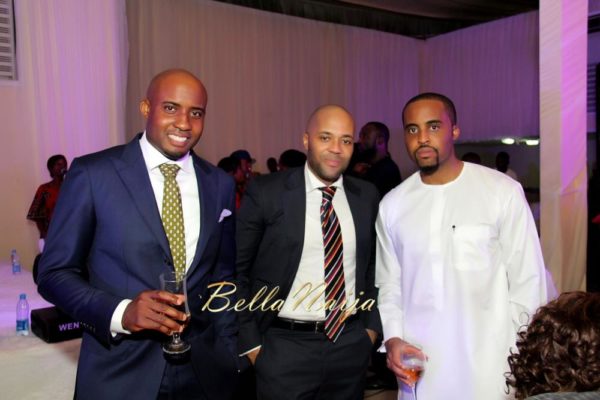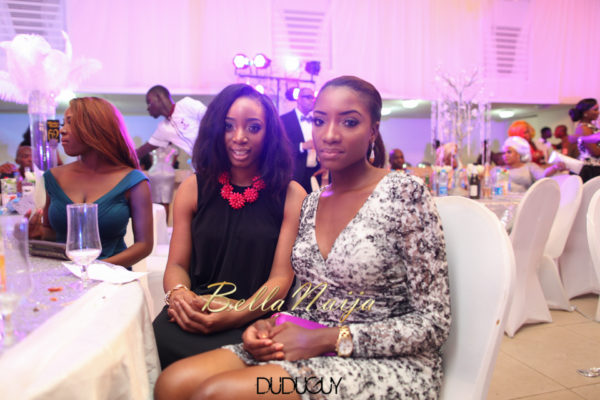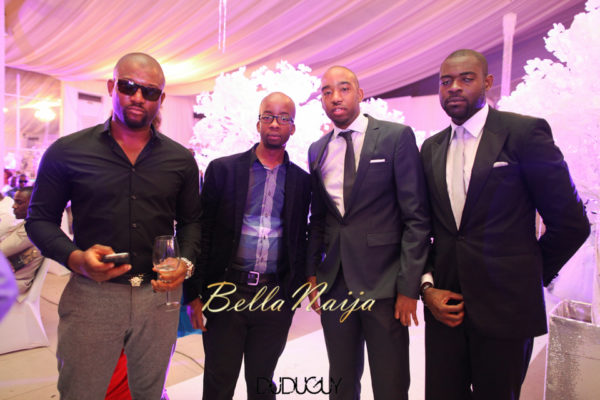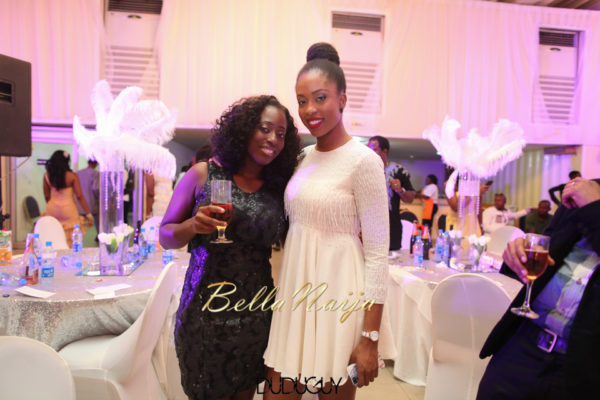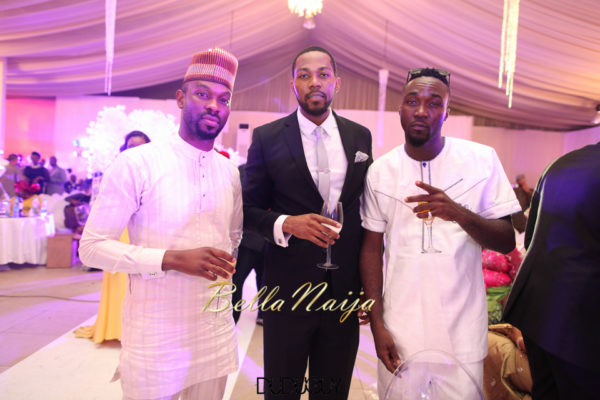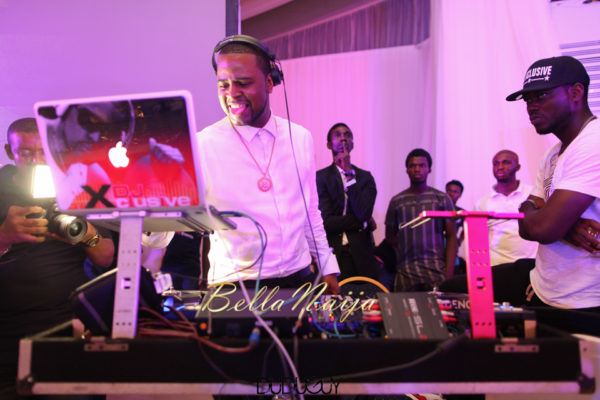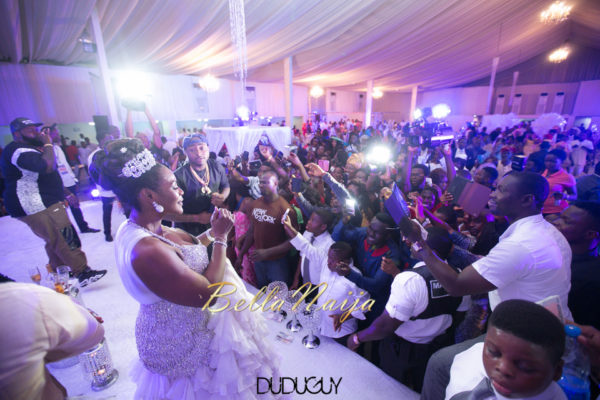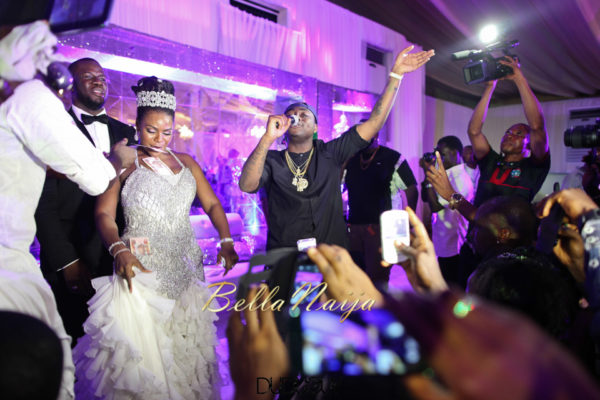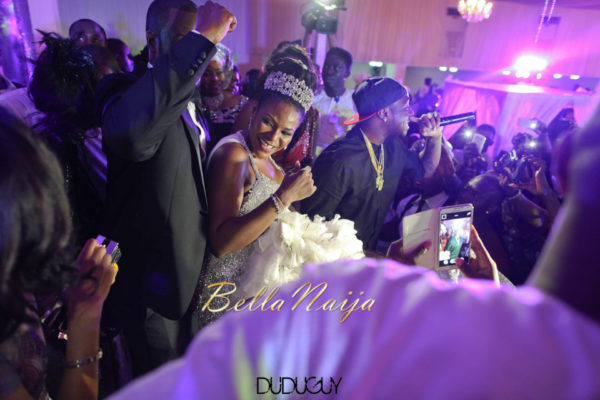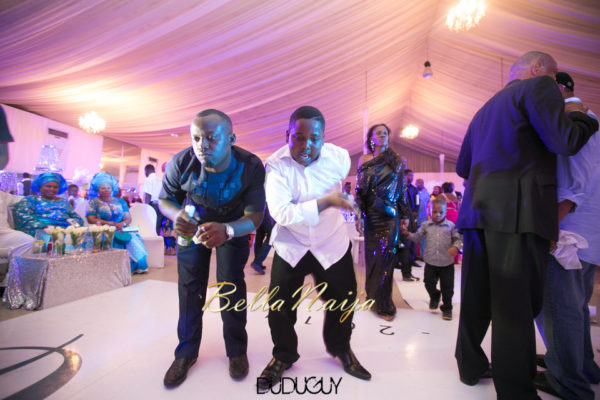 "My second dress was custom made by American fashion designer Reco Chapple of House of Chapple. It was a long sleeve white jersey mermaid gown, with embellished beaded bodice with a floor sweeping train which had crystal trimmings on the sleeves and on the train."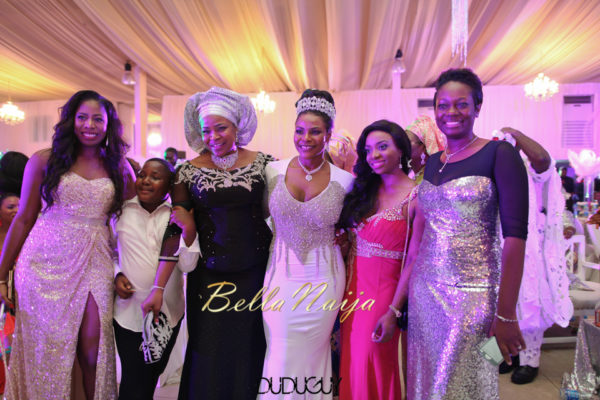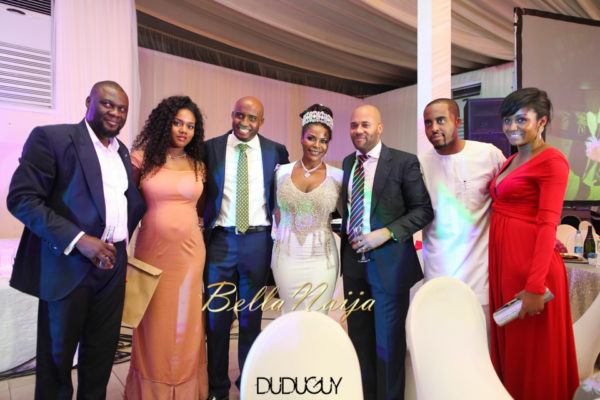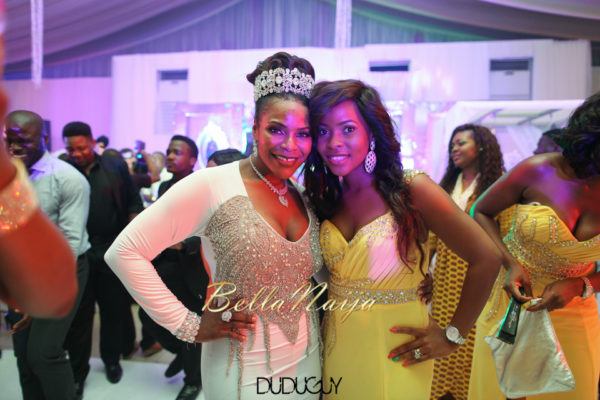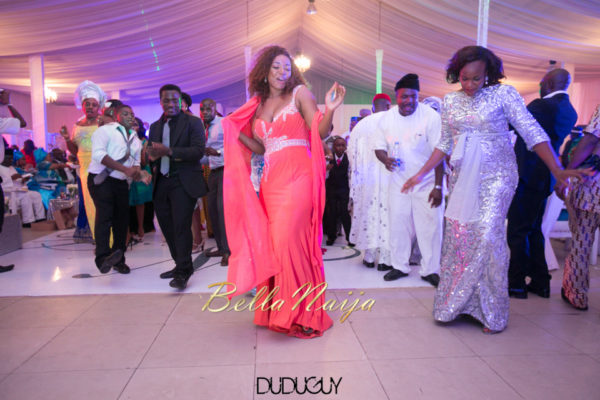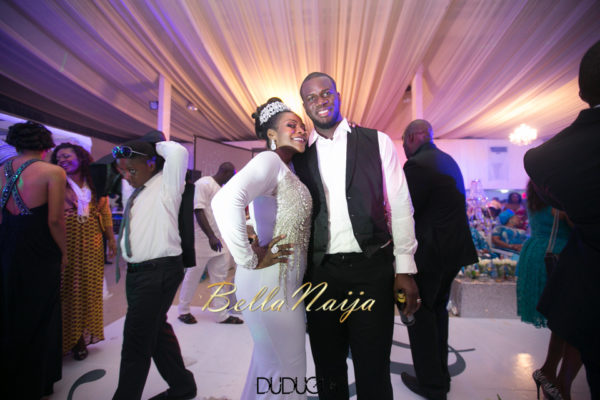 Traditional Wedding by Sheeka Photography
"My traditional wedding theme was Igbo Princess!
I wore the green outfit to come out and greet my in-laws, family friends and well wishers.
I wore the gold Igbo princess outfit to find my husband and serve him palm wine.
I wore the red outfit to come out with my husband to dance as man and wife."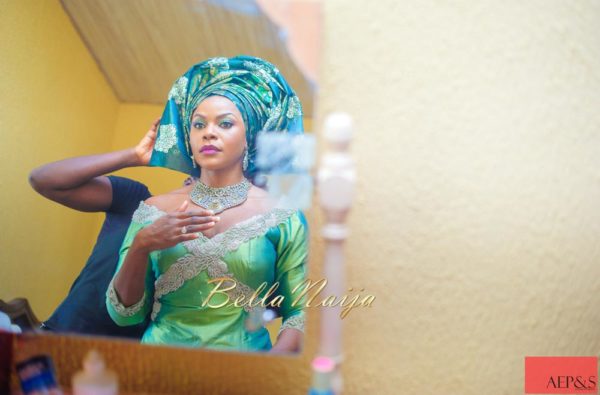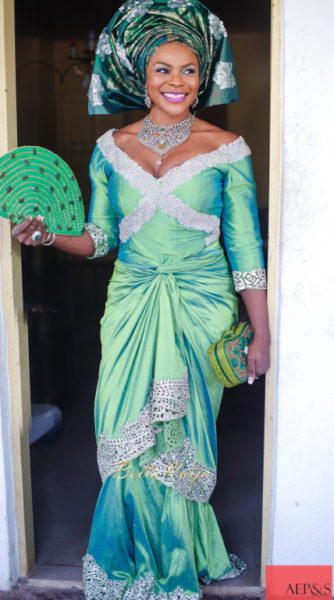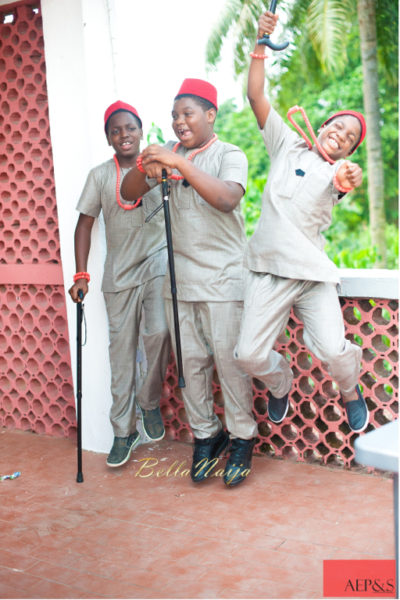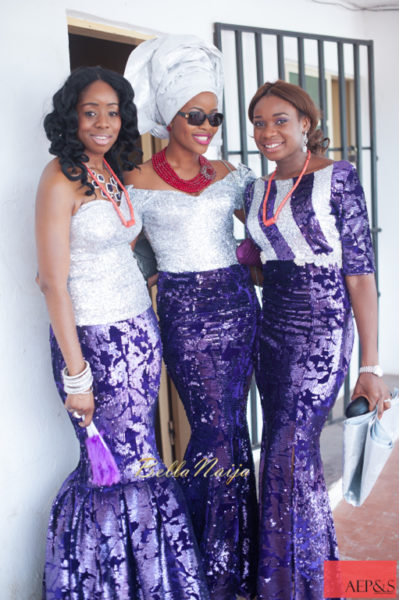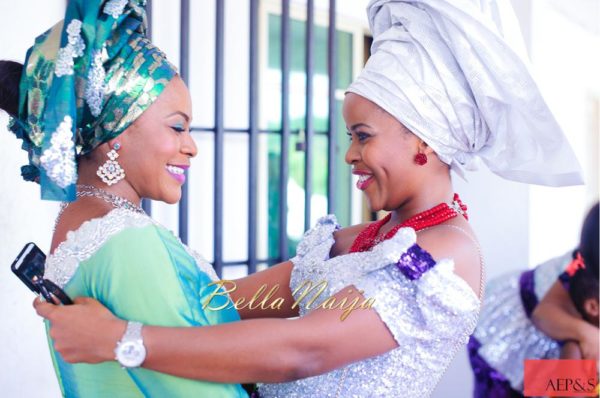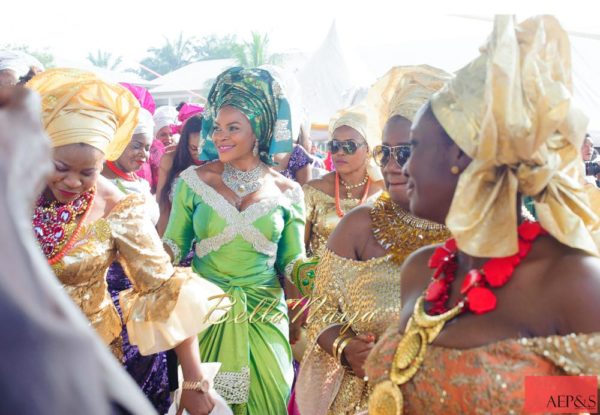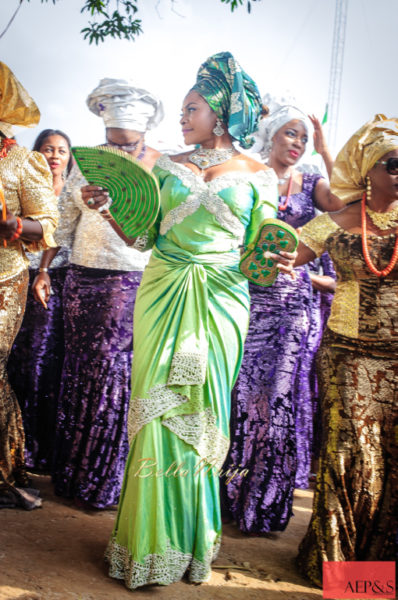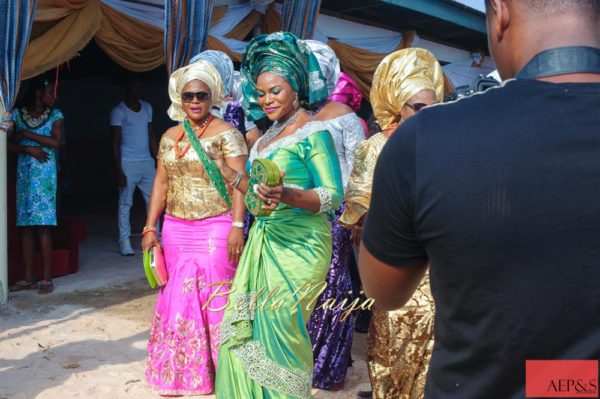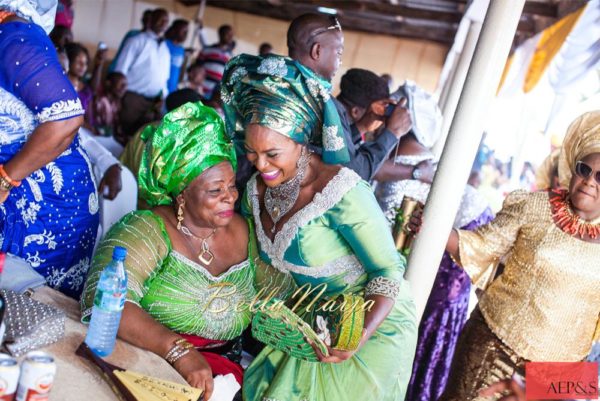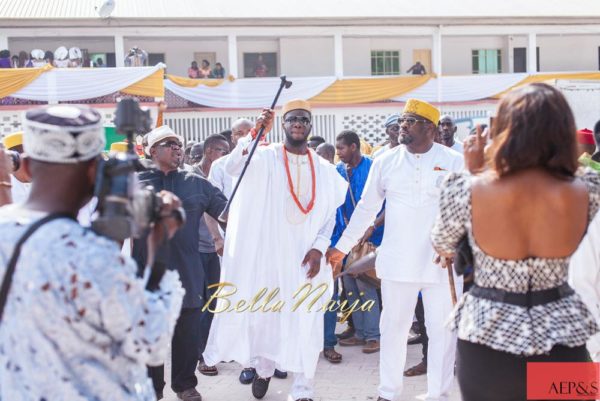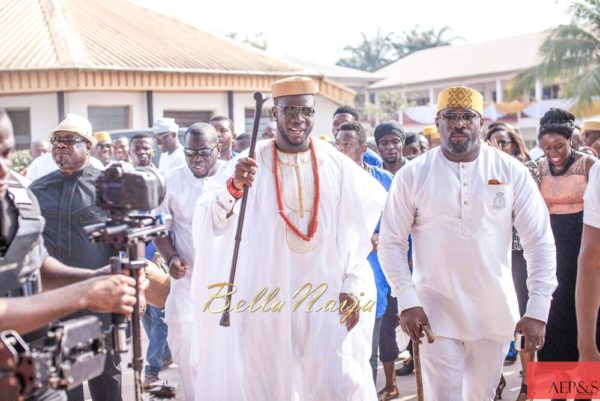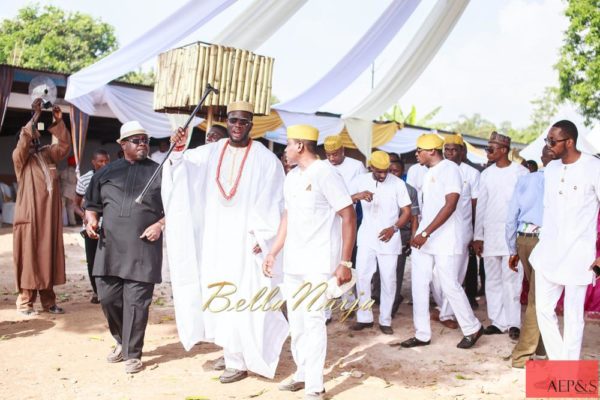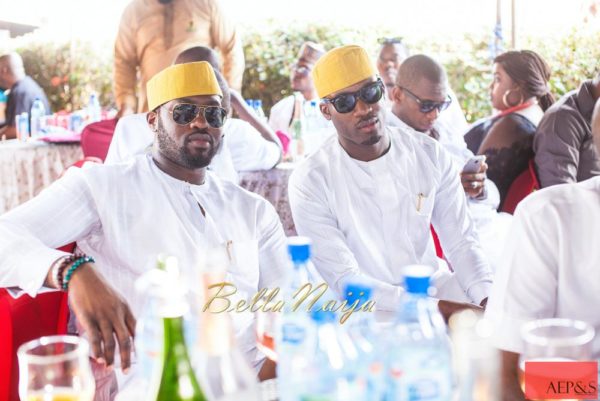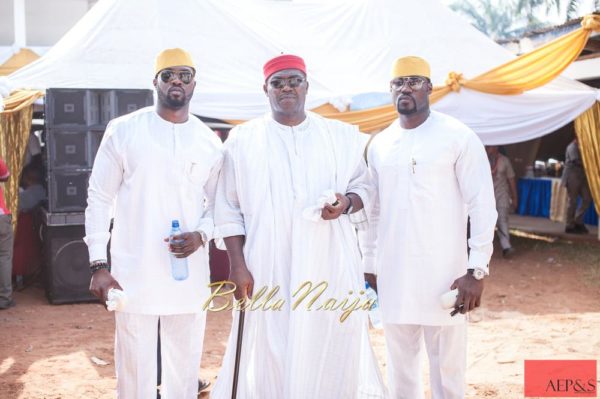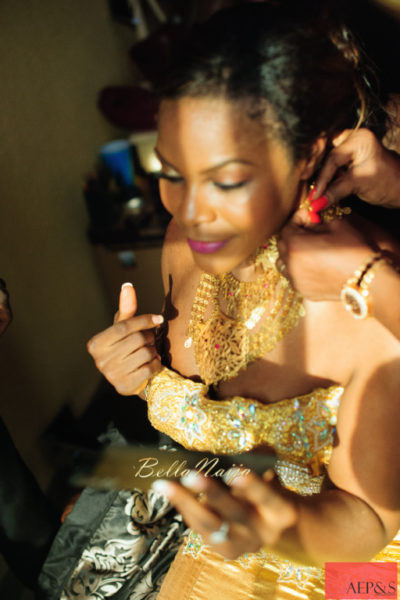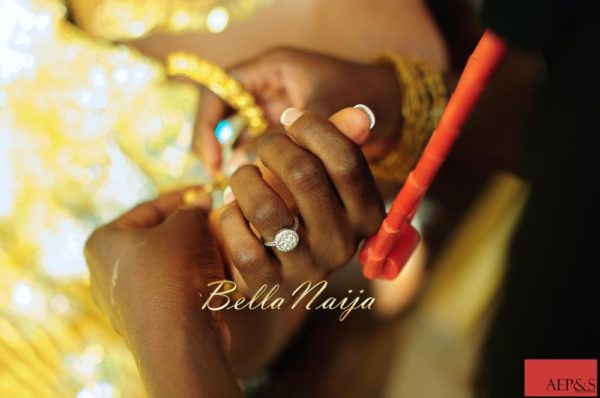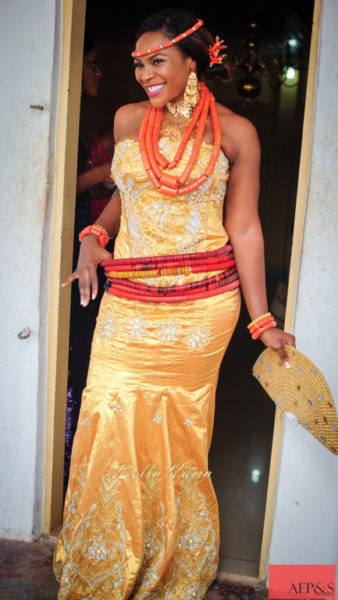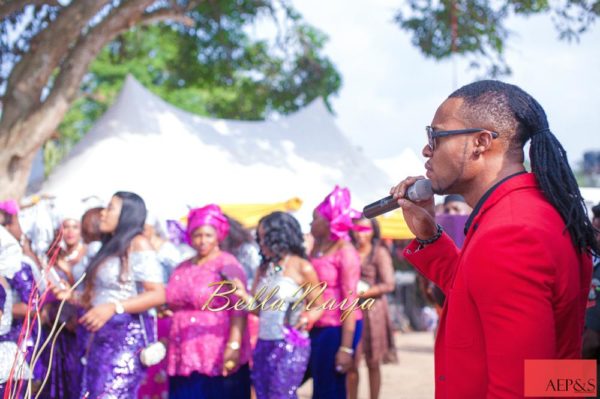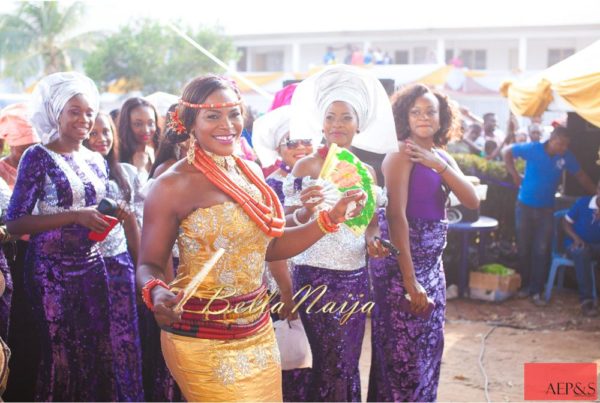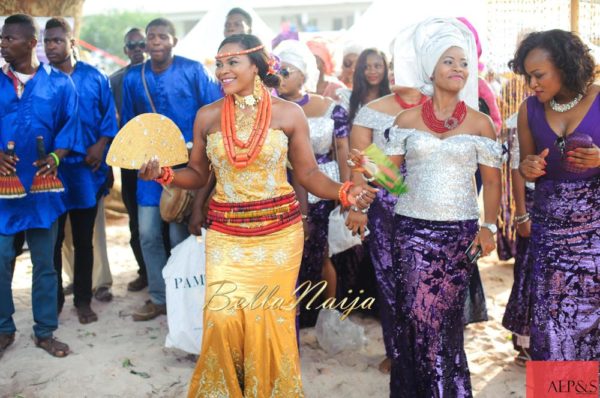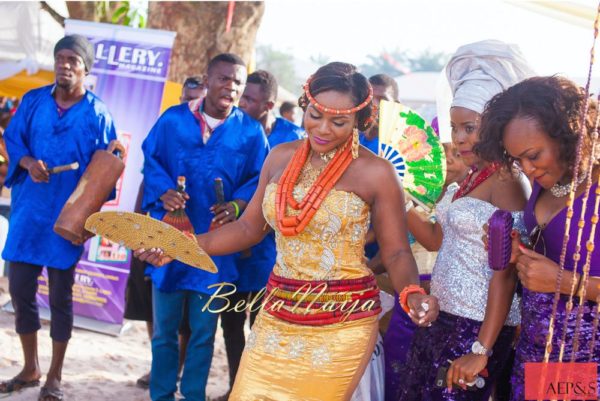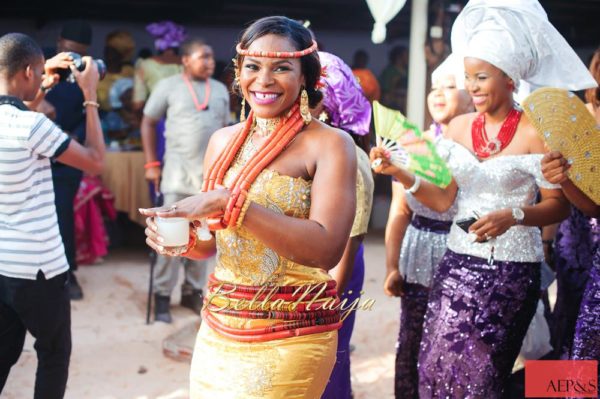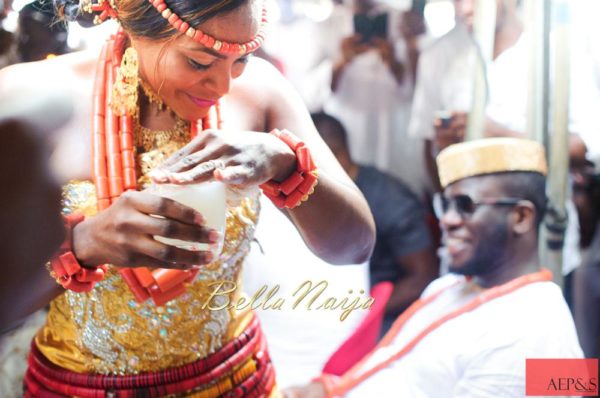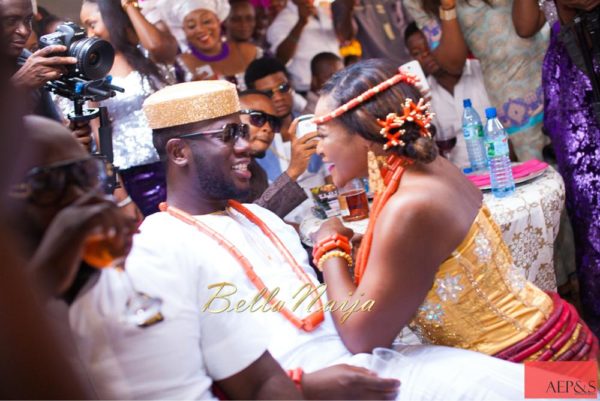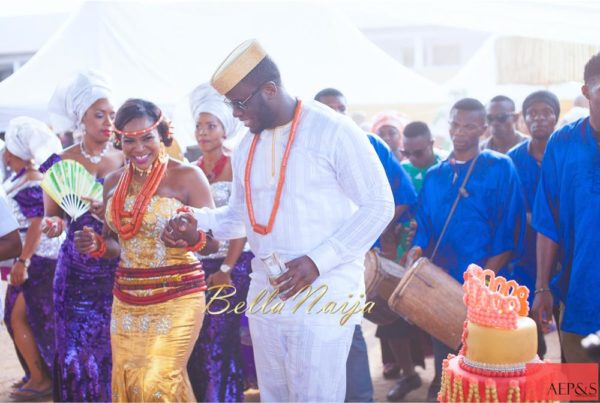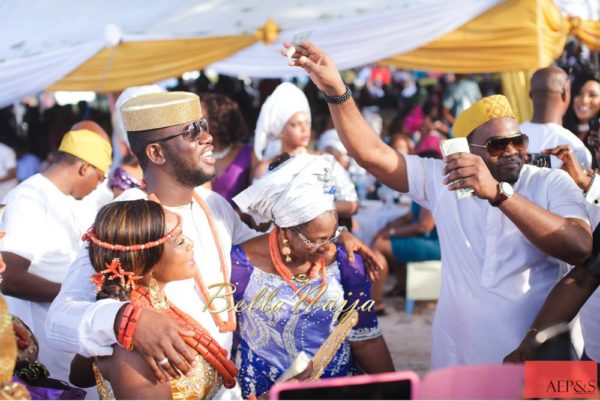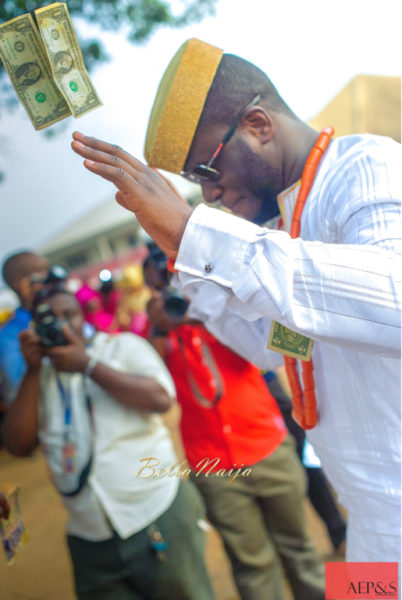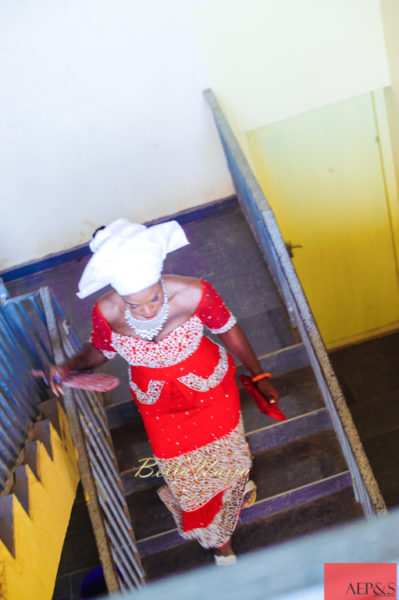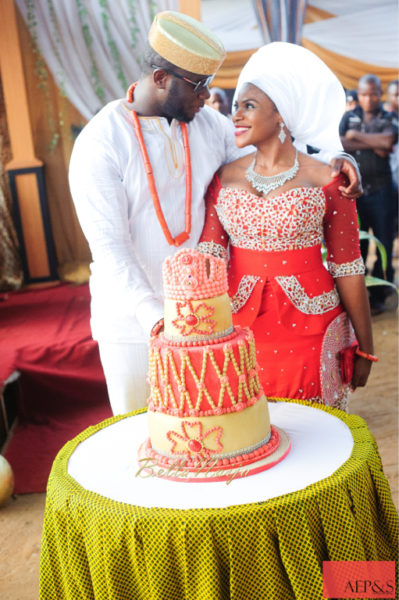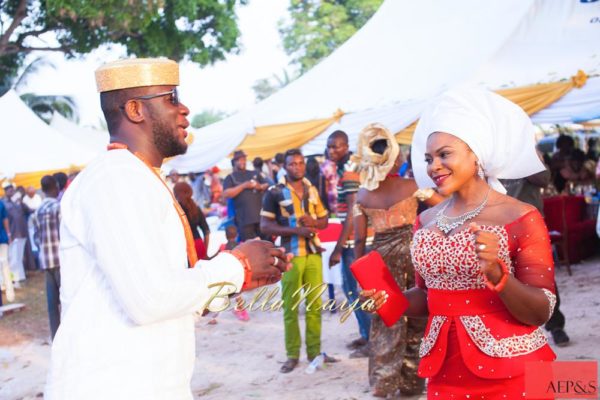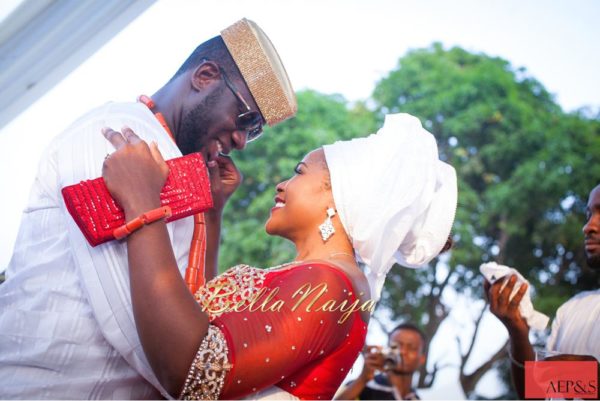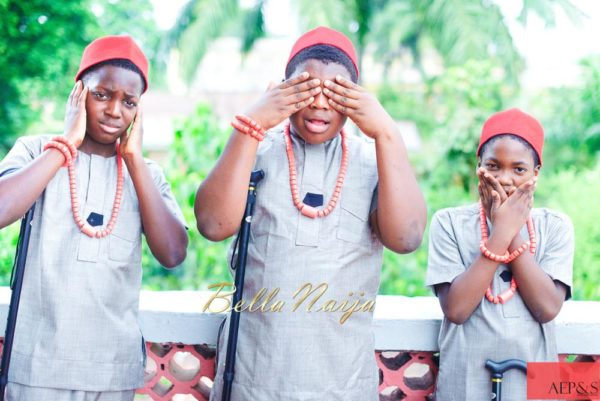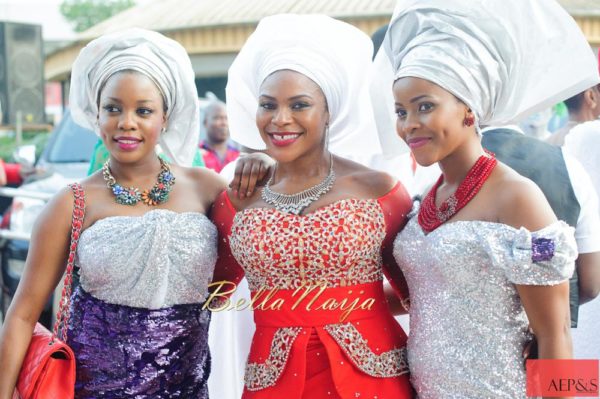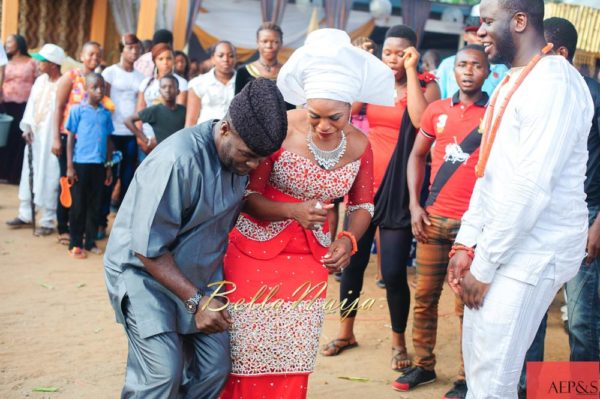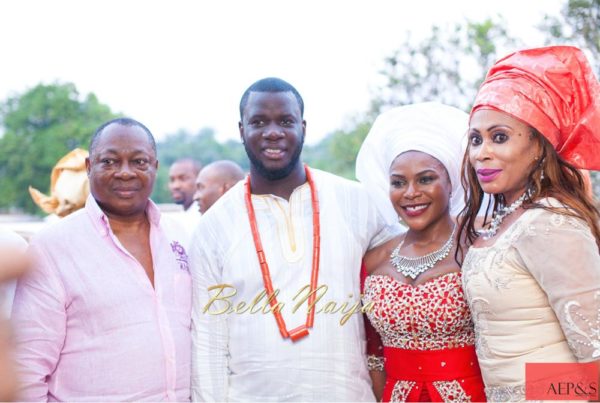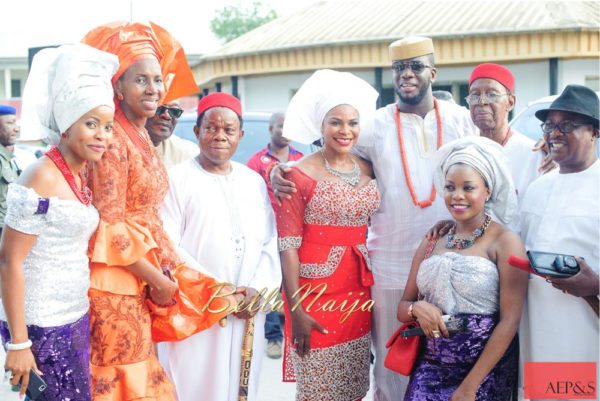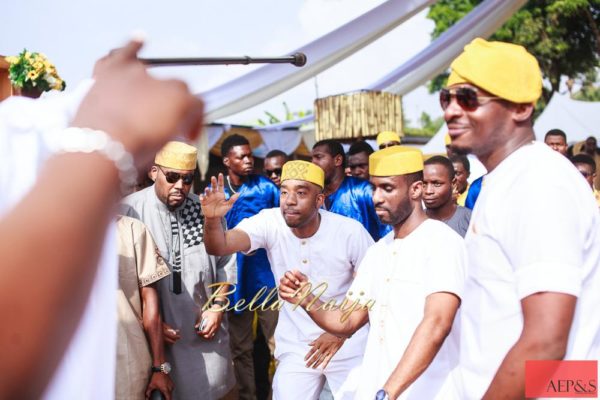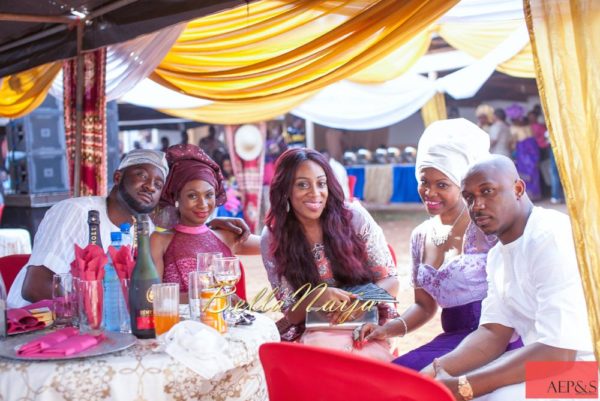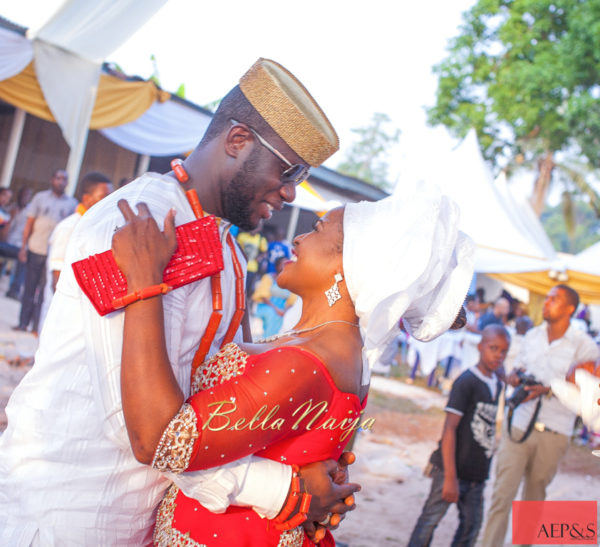 ***
Photography
Pre-Wedding & Traditional Wedding: AEP and S photography | instagram.com/sheekaphotography | Chikaumeh (at) hotmail.com
Pre-wedding & White Wedding: DuduGuy Photography | instagram.com/duduguy1
White Wedding: KLala Photography | instagram.com/klalaphotography
Videography: KLala Photography | instagram.com/klalaphotography
Wedding Info
Dates
Traditional Wedding: December 27, 2013
White Wedding: June 14, 2014
Venues
Traditional Wedding: Bride's Villa Home: Palace of the People, Umunze, Anambra State
Church: Catholic Church of the Divine Mercy, Lekki
White Wedding: Harbour Point Event Centre, Victoria Island, Lagos
Colours
Traditional Wedding: Friends Asoebi: Purple and silver
Family Friends: Pink and Gold
White Wedding: Black and Silver
Wedding Attire
Wedding Dress: Walid Atallah
Reception Dress: Reco Chapple for House of Chapple
Tiara: Bridal Styles Boutique
Bouquet: Bluepetyl Bouquet
Groom's Suit: Hugo Boss
Groom's Shoes: Hugo Boss
Bridesmaids Dresses: Terani Couture
Bridal Hair: Hair by Laurent | instagram.com/hairbylaurent
Makeup: Jide of St Ola | instagram.com/jideofstola
Bridal Train Makeup: Sleek Studio Nigeria | instagram.com/sleekstudiong
Traditional Wedding Attire
Gold, green, red fabrics: Mishanda
Gold and green outfits: Bijelly couture
Red outfit: Adebanke couture design
Gele and Makeup: Dauda of Sleek Studio Nigeria
Aso Ebi Ladies Makeup: instagram.com/ThatIgboChick
Vendors
Trad Wedding Planner: The Bride
White Wedding Planner: Bisola Borha of Trendy Bee Events | instagram.com/bisolatrendybee
White Wedding Cake: Cakes by Andy Clarke | instagram.com/andyclarkecakes
Decor: Aquarian Touch | instagram.com/aquariantouchevents
Food: Malas Foods | Kemabom catering | Jollof Plus | Madam Big Ben
Drinks: Bella and Baroni
Cocktails: Eventi cocktails | Water 2 Wine
Small Chops: The Roof Grill and Bar | Bimsul
Band: Yemi Sax and the Band
DJ: DJ Xclusive
Programs and Banners: Pointsize Communications Limited