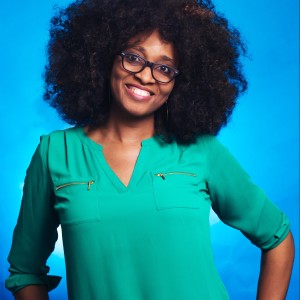 BellaNaija is pleased to announce a new column for our special readers – Ask FVO! Funmi Victor-Okigbo (FVO)  is an expert in event planning & management, and is now a  BellaNaija contributor.
FVO is the Chief Executive and Lead Production Designer of No Surprises Events. Her corporate client base spans industries as diverse as technology, entertainment, banking, government and consumer goods across sub-Saharan Africa.
Need help planning a family dinner, birthday party, seminar, wedding, board meeting, concert or just curious about how the professionals do some of their amazing tricks? If you have a burning question, just Ask FVO and get a focused, clear, no-nonsense answer!
***
Dear FVO,
How are you? As we near the end of the year, our company is beginning to plan our annual Christmas party. I'm really struggling with creative ideas for this year as I'm keen to move away from our typical dinners and have a memorable party. My dilemma is striking the balance between interesting and enjoyable party concepts whilst maintaining the serious corporate identity of our company. Can you help?
Best Wishes,
Grace
***
Hi Grace,
I'm well thanks and gearing up for end of year events season also! Annual office Christmas parties can be boring especially since you seem to be 'stuck' with your colleagues all year round. Let's face it you don't necessarily get along with everyone!
My suggestion would be to do something fun that will involve the team so they feel part of whatever you have planned. Giving back to the community is a really nice thing to do and it brings people together, around the festive period as people are generally in a generous mood around that time.
So, how about sending round the names of 5 children charities and get the team to vote on who to donate to. Select the top 3 and ask everyone to bring old toys, clothes and new gifts too! Have them wrap them up nicely as a team. Get everyone on a bus and go to these charities donating the gifts and have an old-fashioned group sing-along singing Christmas carols to the kids, you'll be surprised how much fun you and the kids will have.
Back at the office have a bartender take the team through mixing their own cocktails and to make the event more fun, the company can hire a band to perform during the party or you could rent a karaoke machine and invite co-workers to sing along to Christmas songs.
Finally you could write to another company and ask that you combine resources and throw a party together, that way your team will get to meet new people and it's something for them to look forward to. These are just a few ideas to create good spirits and a sense of comradery, while not having a typical party. I hope some of my ideas inspire you.
***
BN readers, I'd like to hear from you. What are you doing to elevate your company Christmas party this year?
Send your questions for FVO to askFVO(at)nosurprisesevents.com stating your name and where you are writing from. The editor reserves the right to edit submissions for content brevity and clarity. We regret that we cannot provide individual answers to questions sent in and cannot state at which exact date answers would be published.
We look forward to reading your emails and tweets with questions.