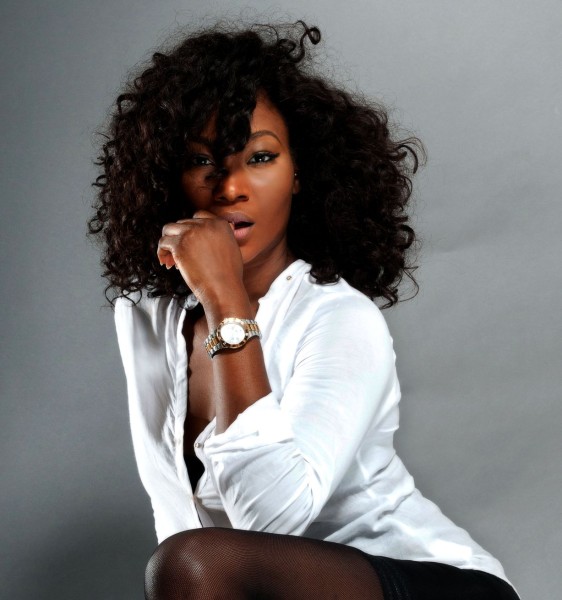 I sincerely lay no claims to being more knowledgeable than anyone, but I do confess that I know better than I did yesterday, last year and a decade ago.
Isio Knows Better is an attempt to capture the shocking and highly entertaining conversation within myself. The conversations between my mind (the sharp witty one), my soul (the lover and the spiritual one) and my body (the playful one concerned with the more mundane things of life). She is the eternal referee between the caustic mind and the sensitive soul. This is Isio. So, here's to making private conversations public.
Enjoy!
So, there we were – my friend and I – at one of those fancy cafes in Lagos. I was there for the tea, brioche and the ambience. My friend was right there with me for all of that. It seemed like a good day to gist about this and that.
The designer in me noticed the interior. Modern Contemporary… not bad at all.
I reached for my tea and sipped slowly. From the corner of my eyes I could see a group of four seated to our left. Talking most loudly amongst them was a jowly man of about sixty. He had a younger female companion who seemed at least half his age.. and then some.
Awon baba ni yen, e go on soun jare! Aye o'le!
The other two were another couple. Whatever they were talking about pleased them greatly. They cackled a lot, generally… but in particular the jowly man cackled most boisterously.
GBAM. Big English. "Most boisterously"
Ooooosheeee!
It was good to see people happy and so I smiled to myself.
That is until I saw the jowly man with a mouth full of semi-chewed food raise a well heaped spoon of food to his mouth. To be fair, he did wait to swallow the liquefied paste that was once called rice before raising the next spoonful to his lips.
Oh, what mighty, bountiful lips they were! They clamped around the spoon and pulled the-thing-that-was-once-called-rice into the mouth wherein dwelt the mighty jaws and teeth that did not only produce such loud sounds (previously referred to as "boisterous cackling"), but which promised to deliver to the-thing-that-was-once-called-rice a mangled future and a merciless liquefied death. For sure- the soul of the rice will be tattered when it got to heaven, and would insist on coming back to this world as a cactus. (To escape death by human consumption).
Damned spoon.
Now I knew that my dining experience would be ruined. I couldn't help but imagine that that spoon he was using today might be the spoon I am served with tomorrow. It could be even worse. If you are under 18, you can very well imagine what adults do with their mouths. If you are above 18 and a decadent deviant… well, you know what you've been doing with your mouth. (*insert side-eyes*) Y'all should have your own spoons. Naughty-naughty.
My mind was beginning to panic, and I in turn tried to calm my frayed nerves. It replayed all the horrific possibilities of death-disease-and-pestilence-by-sharing-saliva-soaked-yet-unsterilized-spoons between unknown persons. I tried to psyche myself that surely the café owners must not just wash with soap-and-water but do something to disinfect their cutlery (especially in these days of Ebola). All that going from mouth-to-mouth between unknown persons is something that can just make you go around with your own spoon.
I had had enough. I pushed my cup of tea away. The brioche remained uneaten.
Hello germophobe!
I know, I know. Truth be told, I must admit that to an extent, a teeny-weeny-tiny bit, I am a bit of a germophobe. I wash my hands a ton of times daily. I have a bottle of sanitizer and moisturizer in each room of my house.
Well, I used to have just one in my bathroom until Ebola came to Lagos and now I have all of that and a set of two in my car (just in case one bad-belle person decides to steal one).
That being said, I wasn't always so particular. It happened that once, while holidaying in England in the Fall of '09, I caught the most horrible, most devastating flu known to man. I was bed-ridden and my sister (who is a nurse) had to treat me herself. I coughed so hard that each time the cough-spasm hit me, I was forced to double up in pain. The abdominal muscles I didn't even know I had, ached with the intensely of a hundred thousand Jet-Li kicks. Yep, it wasn't that bad. It was worse.
Since then, every time I go to London, I always have a handkerchief over my nose when taking the London Underground. Too many people cough deep-throated coughs with their mouths open. Either I sit quietly or stand like a stick. Too many people touch those rails.
Hands (even worse than mouths) have an uncanny way of finding themselves in not-so-pleasant places. Once when standing like a stick on a train, the guy closest to me sneezed a hurricane. I could feel the vast, moist air from his nose and trembling lips on my wrist. The look I gave him could kill a charging buffalo mid-charge. Oga why have you decided to put all your biological mende-mende A.K.A atoms, cells, neurons, micro-organisms and DNA on me just like that? I don't like it o!
I have always had a healthy respect for other people's bodily fluids and tend to just avoid them at all costs.
Walahi, this includes tears, sweat, saliva and the worst of it all has to be picking out other people's acne/black heads. God forbid bad thing. The only exception I am psychologically and biologically able to make at this point are for my partner and my children.Although that whole catarrh-sucking-from-the-nose-is-just-pushing-it. Haba. This pikin sef. No be only you waka come? Where you go pack this draw-draw kelebe from na. Oghene biko o!
If we've never met, and you see a girl struggling to open the door of any restaurant/bank with her elbows- then that's probably me. No way am I touching those handles. If you see a girl wrapping her index finger in paper/tissue just to punch in digits on an ATM machine… yep, you got it. That is probably me again. No way in heaven, hell or earth am I touching those buttons with my bare fingers.
Do you know how many people don't wash their hands after using the bathroom? Or how many scratch their nyash and 'pits when no one is looking? What about those that pick their ears and noses? Laiye-laiye. Aint touch'n' nothin'! Do you know how many people use those machines daily? Abi you thought it was just you and your posh, health-conscious friends?
As for those Toll workers on the LCC toll road and the Lekki-Ikoyi bridge with their tattered, smelly, worn-out notes that one Iya Oloja has kept inside her damp bra for safe-keeping, una well done. Be distributing it you hear. Two hundred naira notes are the DIRTIEST in the world. Ki lo de?!
Anyway, the toll officials know me well. If I give you a clean note and you hand me a former tenant of Iya Oloja's damp bra, I will just keep looking straight ahead after politely rejecting it. Worst case scenario I will ask that you use the receipt like a mini-folder and hand me the cleanest side of the paper. They always find this amusing. Na una sabi o. Me sef I follow una laugh.
My darlings… that is it for today o jare.
Have to dash back to site before I head off to lunch. Don't worry, my germophobia is NOT that bad yet. I am not going with my own spoon.
Dry, e-kisses to you all.
Mwaaaaaaaah!