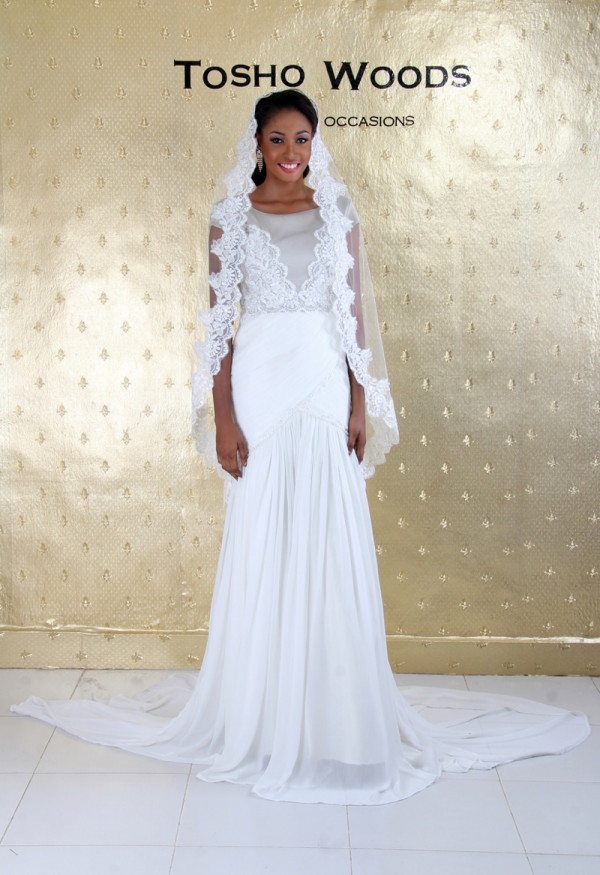 Yay! It's time for another BN Bridal! This one is from Lagos based bridal house Tosho Woods.
From the Tosho Woods team, "We present to you our Rony Collection, a peak into the world of Tosho Woods Brides' 2015 Collection. It's a collection of elegant variations of our Structured False Wrap Dresses.
The Collection is a mix of individual pieces, are made from pure silk and mesh fabrics with sequin accents, built into dresses with pure elegance, glamour and grace. The waistline drapery contours and frames the woman's body to appear at its best.
Our classic silhouettes have all been represented in this collection while paying attention to the needs of all our TW Women. We present to you the dresses for Weddings, Nikkais and the Bridal Party as well! We hope you love it!"
Contact Tosho Woods
www.toshowoodsbridal.com.ng | Facebook | toshowoods (at) yahoo.com | Instagram